Uitmarkt returns to Amsterdam with Karsu concert!
Uitmark is returning to Amsterdam in all its glory this weekend. The event, which started on Friday, August 26, will continue until Sunday. With this event, you will be able to learn what you will encounter in terms of culture in the future in Amsterdam.
The main venue of Uitmarkt will be the Museumplein, but there will be events to be held at different points of the city.
Along the Uitmarkt you can learn about musicals, theatres, concerts, films, dance performances, cabarets, art shows, exhibitions and more.
Karsu concert!
Those who come to the Museimplein as part of the event will be full of music! There is also a familiar person among the artists: Karsu! Willeke Alberti and Brass Rave Unit will also take place with Karsu on Friday evening. Karsu will take the stage at 22:00 and the concert will be free.
On Saturday, Thijs Boontjes, Dolf Jansen, NTR De Opening and De Staat will be on stage respectively.
On Sunday, you can watch the Music Awards live from the venue. Marlijn Weerdenburg will then close the Uitmarkt.
Culture Garden
The cultural garden, which will take place for the first time this year, is actually a labyrinth. In this labyrinth, visitors will lose themselves and finally reach a room full of Dutch art and cultural beauties! The QR codes in the maze will help you by giving you various information. There is also a secret room in the maze full of surprises!
Museumplein and Leidseplein will be the main venue of the event. You will have the opportunity to listen to classical music at 16 Gabriël Metsusstraat, and you will be able to look at the works of art displayed in the Rijksmuseum garden. The first 25 minutes of the play named 'Pryor' will be held as part of this event at The DeLaMar theatre. Other locations are: De Balie, Stedelijk Museum, Van Gogh Museum, Once Upon a Time and Paradiso.
You can get more information at uitmarkt.nl.
Amsterdam 'fietsflat' bike parking lot closed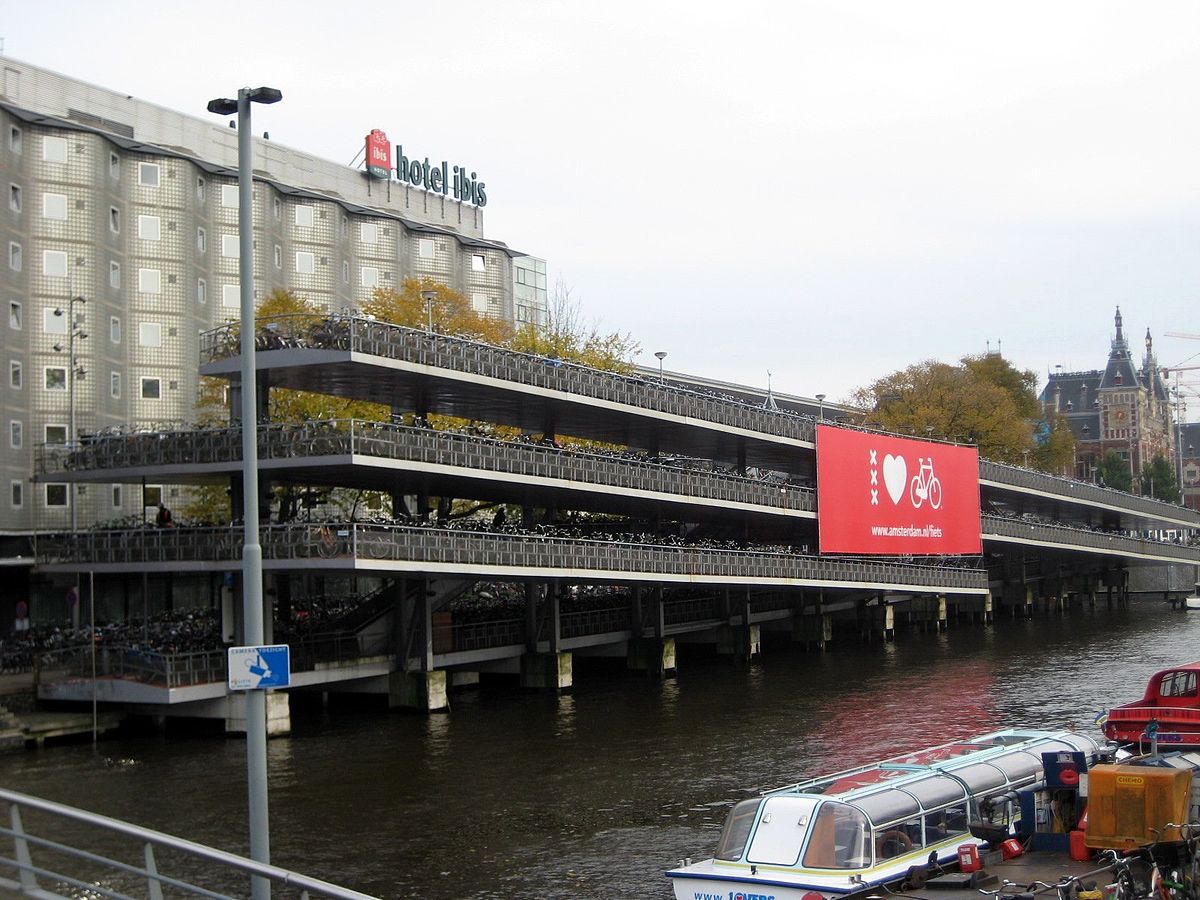 The underwater bike park at Amsterdam Centraal marked the end of an era.
,This week, the old fietsflat parking lot at Stationsplein has closed its doors forever and it has been announced that people have until February 24 to pick up their bikes. It has been announced that the old parking lot will be open every day from 7 am to 7 pm for those who will buy their bikes. It was also stated that the bicycles not received by the deadline will be taken to the Bicycle Depot (Fietsdepot) of the municipality.
Fietsflat, meaning "bike flat", was located to the west of the main station building. This structure was opened in 2001 and was designed as a temporary solution for passengers who use public transport and need a place to park their bikes.
More than 20 years after it opened its doors, on 30 January fietsflat officially closed, taking with it around 2,500 parking spaces for bicycles. This closure was more than compensated by the addition of two new parking spaces to the station. One of the new parking spaces is known to hold 7,000 bikes under Stationsplein (opened on 26 January) and the other at Ijboulevard (opening 14 February) for 4,000.
According to the municipality's statement, Fietsflat stood out as an iconic building that captures Amsterdam as a bicycle city in a single image and is therefore frequently photographed by tourists. Although cyclists will no longer be able to use this building, the fietsflat will not be demolished any time soon, and the municipality will keep the building in case additional spaces are needed.