Train traffic around Amsterdam stopped due to signal failure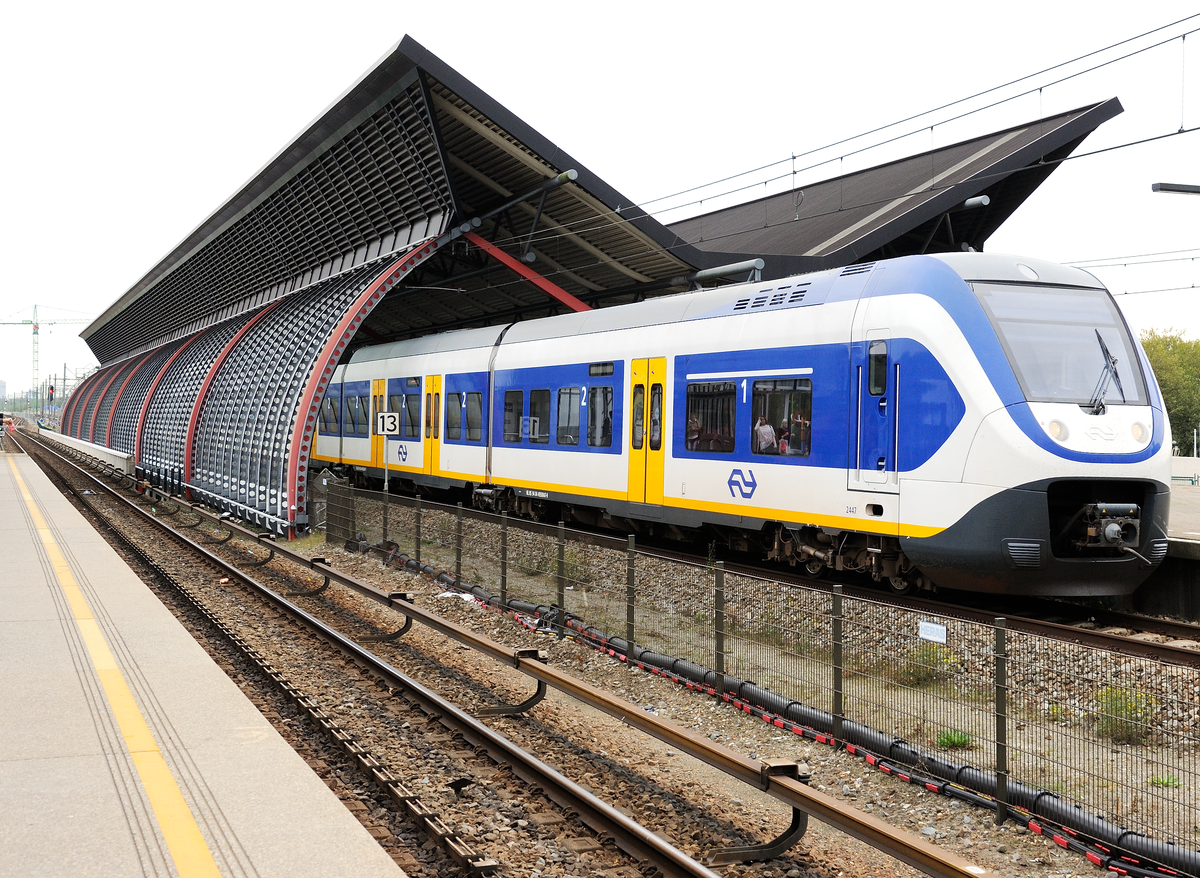 According to the NS statement, train traffic around Amsterdam came to a standstill this morning due to a major signal and point failure.
The railway company said at 10:40 pm that "train traffic was severely disrupted". ProRail reported that the fault was fixed shortly after.
"We expect significant delays and train cancellations that will affect the entire West Netherlands," NS said in a statement. "We are looking at how to restart train traffic." he added.
Travel information from NS showed that train traffic around Amsterdam was affected by two other signal failures. Weesp – Schiphol Airport – Amsterdam Central
Disruptions are expected in train traffic on the station line.
The same problems can occur with train traffic between Amsterdam Central Station and Rotterdam Central Station.
It is not yet clear whether these malfunctions are related to the major malfunction that brought all train traffic around the Dutch capital to a standstill.
Screen addiction is increasing in children aged 0-6 in the Netherlands
Screen time is increasing among children aged 0-6 in the Netherlands. Experts say that this situation negatively affects the development of the child.
According to the annual research by Netwerk Mediawijsheid, very young children in the Netherlands are also spending more and more time in front of the screen, which negatively affects their development.
Parents who participated in the study stated that they were generally satisfied with the balance between sleeping, moving and sitting with their children, and 80 percent thought it went well. However, the data show that the situation is not as the parents think. Especially children in the 0-6 age group spend more and more time in front of TV, smartphone or tablet.
Average time in front of the screen is 100 minutes
Families with children between the ages of 0 and 6 participated in the study. According to the results obtained; One out of every four parents with children in the 0-1 age group allows their child to sit in front of a tablet or television for at least 2 hours a day.
Children up to the age of six spend an average of 100 minutes a day on digital media, and this number has been increasing in recent years.
In 2021, children in the 0-6 age group spent an average of one and a half hours a day in front of the TV, smartphone or tablet. Last year, children in this group spent seven minutes longer in front of a screen a day.
Researchers say that spending time in front of the screen for a long time harms the development of young children, and physical activities are limited because children perform this activity by sitting more. Experts emphasize that movement is essential for the health and development of young children.
What can be done in this situation?
Researchers state that in addition to reducing the time the child spends in front of the screen, parents can also set an example for the child by limiting their own screen time.
According to the organization, half of the parents surveyed are aware that they can set an example for their child in this way, but have difficulty regulating their own screen time.
Researcher Anouk Tuijnman states that it is as important for parents to encourage "diversity" as paying attention to their own behavior. "There has to be diversity not only between different activities, but also between the way a child performs an activity, sitting or moving," Tuijnman said. says.
Causes sleep and developmental disorders and obesity
Sleep and language development can be impaired in children who are less active. In addition, this situation invites obesity. Another negative result of being in front of too many screens is the deterioration of the eyes and triggering myopia.
The World Health Organization (WHO) recommends that young children up to the age of 2 preferably use as little media as possible, and that children up to the age of 5 should be in front of a screen for a maximum of 1 hour a day.