There is a huge traffic jam on European roads
Traffic on European highways is more intense than ever this summer. In the Netherlands, 'Black Saturday' was called Saturdays, the holiday season when highways are very busy. But now this is happening not only on Saturday, but also on other days of the week.
Highways stated that the problems at the airport caused more traffic on the roads, and therefore, the number of cars and technical problems increased.
Due to the problems experienced on the roads with heavy traffic, 400 thousand searches have been made since the end of June. Compared to 2019, this rate is 30 percent higher.
'Black Saturday' was defined as certain Saturdays on cruises in July and August. This means especially on Saturdays when families go on vacation or return en masse.
Highways indicate that the crowd has many reasons, such as coronavirus relaxations and problems at airports. It is also stated that people who have not bought plane tickets before prefer to travel by car, which is another reason.
On the other hand, it was stated that the air temperature caused technical problems in the cars. For these reasons, it was emphasized that drivers should pay attention to the maintenance of their cars before they go on a journey, and that the wheels, oil and water of the vehicles should be checked.
Amsterdam 'fietsflat' bike parking lot closed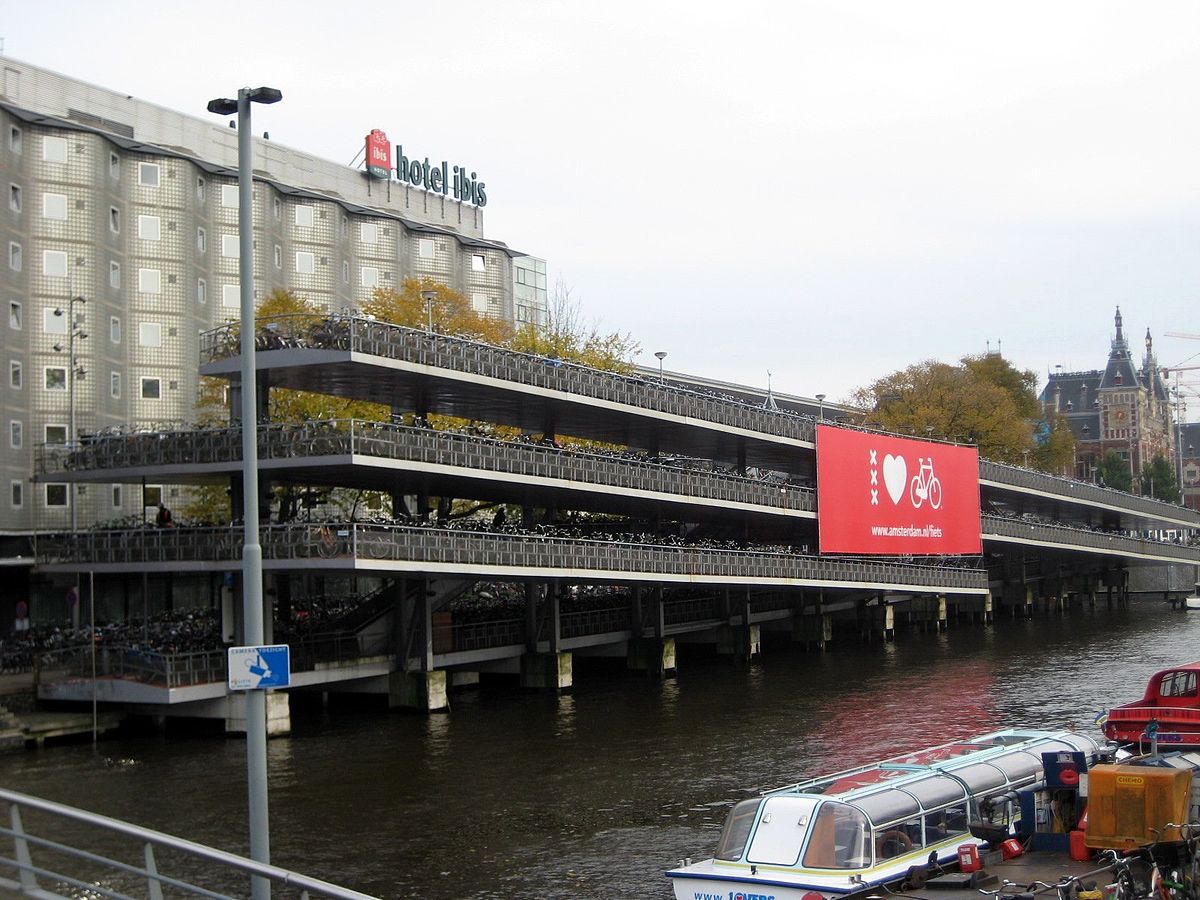 The underwater bike park at Amsterdam Centraal marked the end of an era.
,This week, the old fietsflat parking lot at Stationsplein has closed its doors forever and it has been announced that people have until February 24 to pick up their bikes. It has been announced that the old parking lot will be open every day from 7 am to 7 pm for those who will buy their bikes. It was also stated that the bicycles not received by the deadline will be taken to the Bicycle Depot (Fietsdepot) of the municipality.
Fietsflat, meaning "bike flat", was located to the west of the main station building. This structure was opened in 2001 and was designed as a temporary solution for passengers who use public transport and need a place to park their bikes.
More than 20 years after it opened its doors, on 30 January fietsflat officially closed, taking with it around 2,500 parking spaces for bicycles. This closure was more than compensated by the addition of two new parking spaces to the station. One of the new parking spaces is known to hold 7,000 bikes under Stationsplein (opened on 26 January) and the other at Ijboulevard (opening 14 February) for 4,000.
According to the municipality's statement, Fietsflat stood out as an iconic building that captures Amsterdam as a bicycle city in a single image and is therefore frequently photographed by tourists. Although cyclists will no longer be able to use this building, the fietsflat will not be demolished any time soon, and the municipality will keep the building in case additional spaces are needed.