Taxi app in the Netherlands: Bolt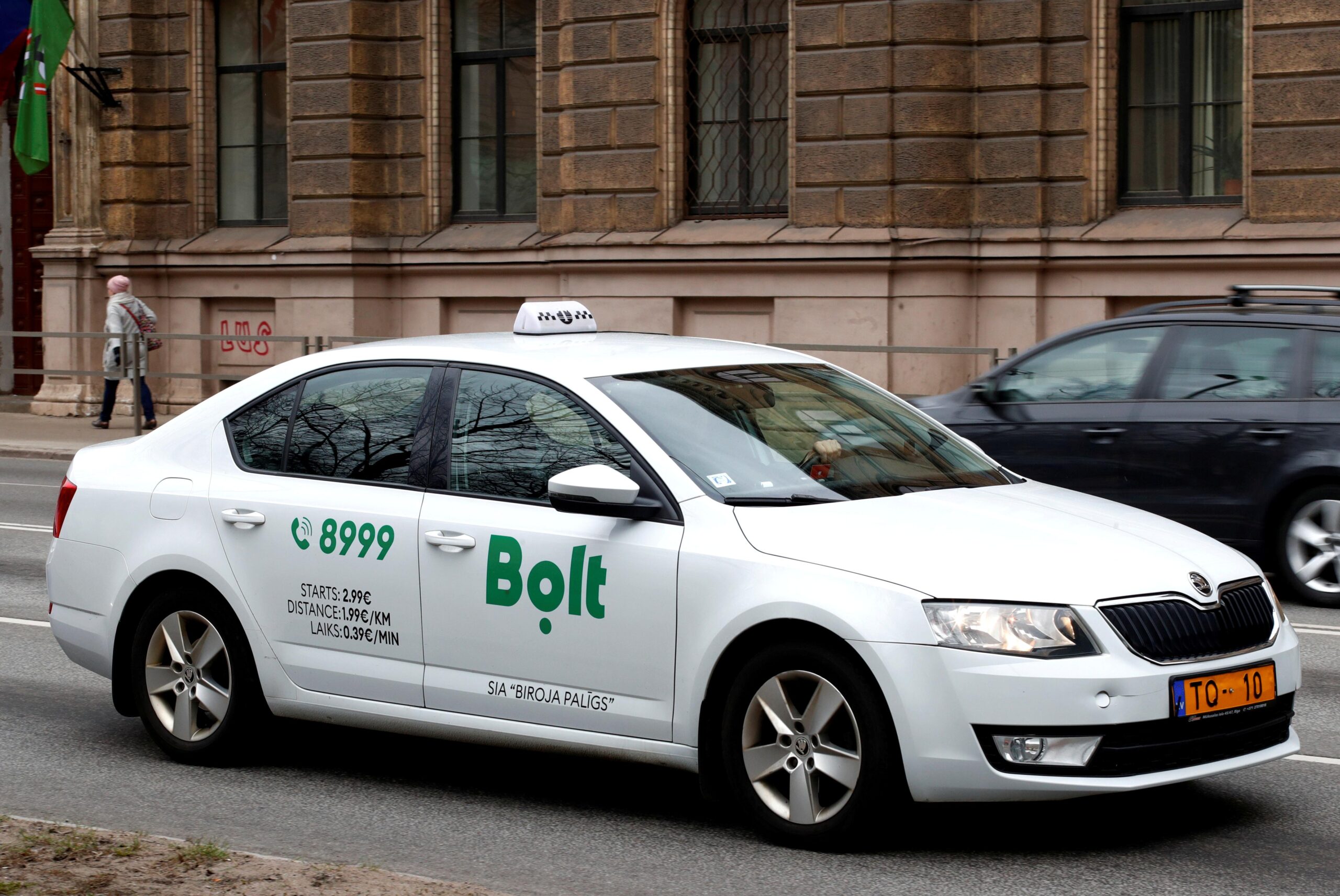 Taxi app Bolt has also been active in the Netherlands since 2020 summer.
It resembles major competitor Uber in pretty much everything, but Bolt promises to be more lucrative for drivers. 'There is a need for that in the Netherlands.' An interview with Bolt's director of the Netherlands Lars Speekenbrink.
n Amsterdam and Haarlem you can order a taxi via the new Bolt taxi app for a month now. Bolt (formerly Taxify) was founded in Estonia in 2013 and is now active in more than 150 cities in 35 countries. Every month, according to Bolt's figures, 'millions' of rides are ordered. In most places, it competes with that other popular taxi app: Uber.
Bolt matches passengers with drivers in a smooth-running, slick app — just like we've come to expect from Uber. They rate each other after each ride and payment is taken care of automatically. At normal crowds, the fare of Bolt is equal to that of Uber.
At Bolt, drivers also work independently and in their own (leased) car. They can, in principle , work whenever they want. For each ride, they pay a percentage of the ride price as a commission.
As with Uber, a high passenger rating average (4.5 on a scale of 5) is a prerequisite for drivers to continue driving for Bolt. Drivers receive the well-known tips to keep their  rating high: 'always be pleasant and polite', 'allow the passenger to charge his phone'.
There are more similarities.
Both Bolt and Uber are fast-growing but loss-making companies. This is made possible by hundreds of millions of capital. Bolt raised more than $400 million from investors.
The parent company of Mercedes-Benz, Daimler, and the popular Chinese taxi app company Didi Chuxing, among others, invested heavily. At the beginning of this year, Bolt received a loan of fifty million euros from the European Investment Bank .
In some cities, Bolt also delivers meals and packages, just like Uber does, and customers can order electric rental bicycles and scooters in the app in addition to taxis. That was one of the reasons for the rebrand  from Taxify to Bolt.
In 2017, Bolt clashed with local transport authority TfL in London. According to the TfL, it had "circumscribed the rules " , upon which an investigation was launched and Bolt withdrew. Founder and CEO Markus Villig  admits  to Wired  that Bolt wanted to grow 'too fast' in London and sometimes elsewhere.
(Bolt has been operating in the British capital again with its own license since last year.)  We know about such  growth urges and clashes with the authorities from Uber. 
And just like Uber did , Bolt sometimes recruits drivers with too rosy revenue forecasts. In South Africa, where Bolt is also active, an advertising watchdog came to that conclusion . In the Netherlands, the message that drivers at Bolt can earn 'up to €1100 per week' was 'not realistic at the moment', Bolt's Speekenbrink acknowledges in this interview.
The main difference then, between Uber and Bolt? Bolt charges a lower commission to drivers: fifteen percent of each trip revenue, compared to twenty-five at Uber. That means that a Bolt ride yields drivers 13.3% more than an Uber ride.
Update: Bolt is now also active in Rotterdam, Utrecht and The Hague and has increased the commission for drivers to twenty percent as of July 6, 2021. A Bolt ride now yields drivers only 6.7% more than an Uber ride.
Bolt also wants to be a 'better partner' for drivers in other areas. This in turn should provide a 'nicer taxi experience' for the passenger.
What gives Bolt the confidence to compete with Uber in Amsterdam and Haarlem?
'Our experiences abroad. We are active in many more cities where we also have strong competition from Uber. Sometimes we were before, sometimes they. But even in cities where we started three years later than the competition, we often managed to capture a good market share. Then there is a need among drivers or passengers for a taxi party that takes a different approach. We saw this, for example, in London, Stockholm and Polish cities. We are the market leader in many African countries. In Amsterdam we heard from drivers and we read in the media that they are not always satisfied with their clients and earnings.'
Your app and method are very similar to Uber's. What will Bolt do differently in the Netherlands?
"It's true that Uber and Bolt are similar from the passenger's perspective. The user experience in the app will be about 95% the same. That's not surprising: just like Uber, we make good use of the latest technologies.'
Use this code and have a free trip: E9LM32
Amsterdam 'fietsflat' bike parking lot closed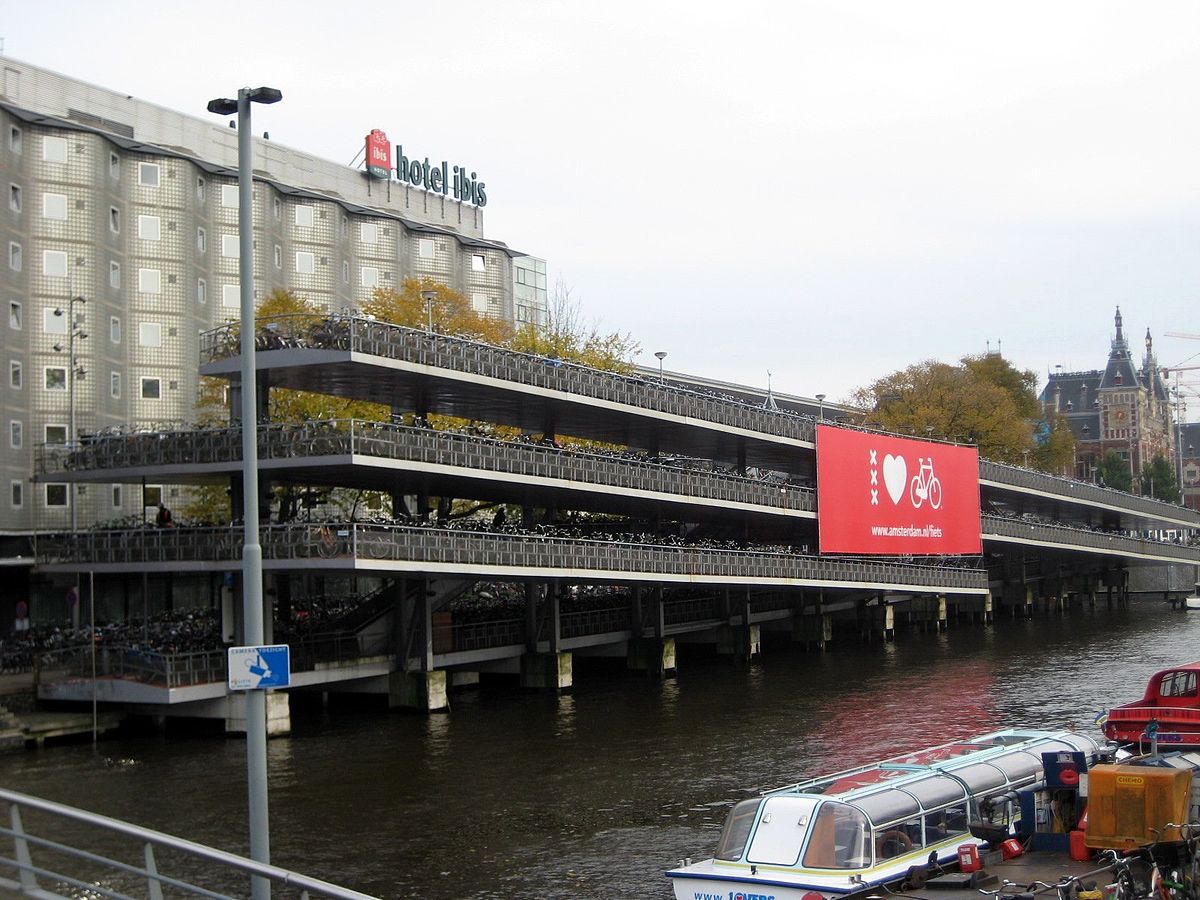 The underwater bike park at Amsterdam Centraal marked the end of an era.
,This week, the old fietsflat parking lot at Stationsplein has closed its doors forever and it has been announced that people have until February 24 to pick up their bikes. It has been announced that the old parking lot will be open every day from 7 am to 7 pm for those who will buy their bikes. It was also stated that the bicycles not received by the deadline will be taken to the Bicycle Depot (Fietsdepot) of the municipality.
Fietsflat, meaning "bike flat", was located to the west of the main station building. This structure was opened in 2001 and was designed as a temporary solution for passengers who use public transport and need a place to park their bikes.
More than 20 years after it opened its doors, on 30 January fietsflat officially closed, taking with it around 2,500 parking spaces for bicycles. This closure was more than compensated by the addition of two new parking spaces to the station. One of the new parking spaces is known to hold 7,000 bikes under Stationsplein (opened on 26 January) and the other at Ijboulevard (opening 14 February) for 4,000.
According to the municipality's statement, Fietsflat stood out as an iconic building that captures Amsterdam as a bicycle city in a single image and is therefore frequently photographed by tourists. Although cyclists will no longer be able to use this building, the fietsflat will not be demolished any time soon, and the municipality will keep the building in case additional spaces are needed.