Schiphol will cover the expenses of those who missed their plane due to the chaos
Schiphol explained that people will cover the costs of those who are exposed by missing their flights due to the chaos at the airport.
According to the news of the Dutch newspaper De Telegraaf, the Airport, the Consumers' Association and the Omroep Max program have reached an agreement with Max Vakantieman on this issue.
Eindhoven Airport will also compensate passengers who miss their flight due to long queues for security checks.
Coverage  
applies to those who could not fly between 23 April and 11 August due to the long queues at Schiphol. 
  In addition, the airport only; will cover costs not otherwise reimbursed, for example, by an airline or travel insurance. Passengers affected by the chaos have until September 30 to file a claim for compensation.
These costs include, for example, additional costs for rebooking a flight or for a new airline ticket, as well as travel costs if people decide to go by car or train to their destination.
In addition, expenses for, for example, an unused but non-cancellable accommodation can also be collected at the airport.
Amsterdam 'fietsflat' bike parking lot closed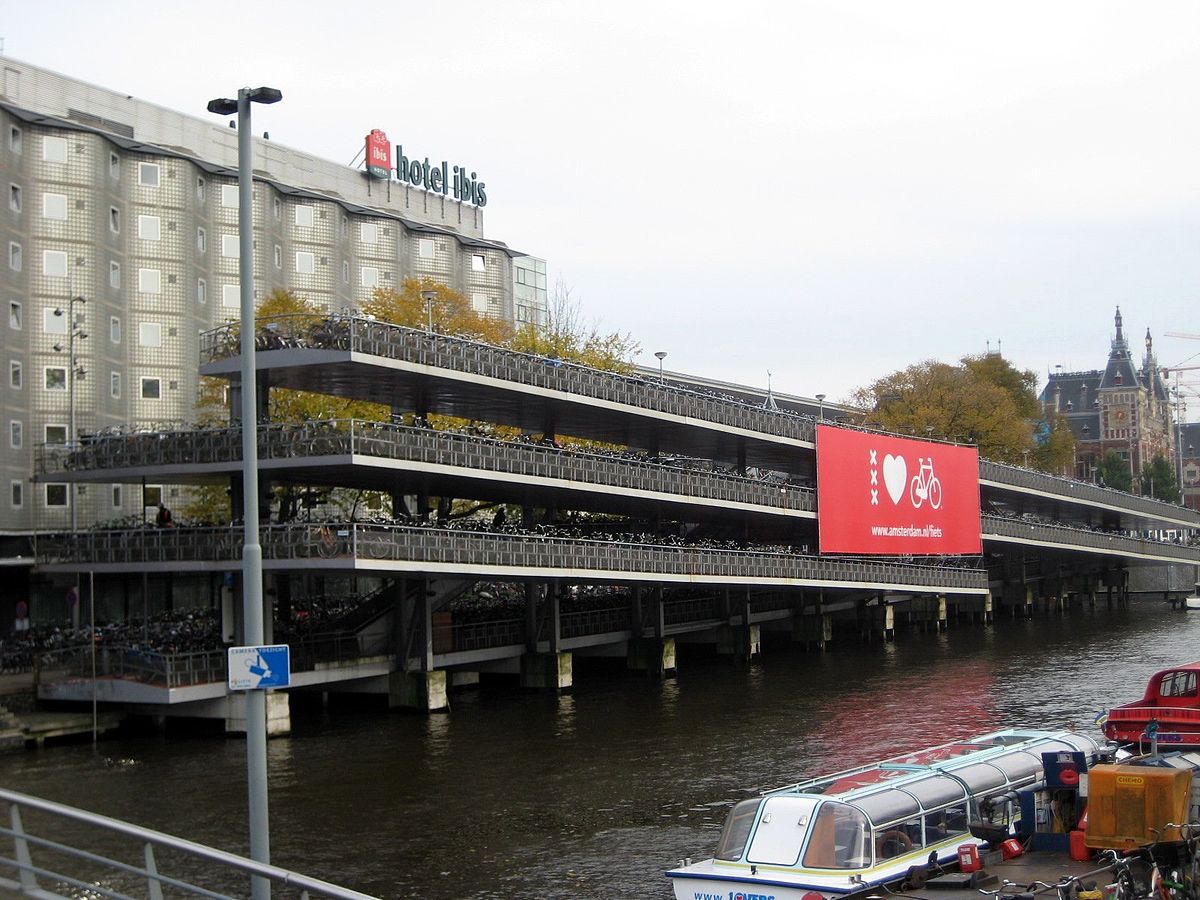 The underwater bike park at Amsterdam Centraal marked the end of an era.
,This week, the old fietsflat parking lot at Stationsplein has closed its doors forever and it has been announced that people have until February 24 to pick up their bikes. It has been announced that the old parking lot will be open every day from 7 am to 7 pm for those who will buy their bikes. It was also stated that the bicycles not received by the deadline will be taken to the Bicycle Depot (Fietsdepot) of the municipality.
Fietsflat, meaning "bike flat", was located to the west of the main station building. This structure was opened in 2001 and was designed as a temporary solution for passengers who use public transport and need a place to park their bikes.
More than 20 years after it opened its doors, on 30 January fietsflat officially closed, taking with it around 2,500 parking spaces for bicycles. This closure was more than compensated by the addition of two new parking spaces to the station. One of the new parking spaces is known to hold 7,000 bikes under Stationsplein (opened on 26 January) and the other at Ijboulevard (opening 14 February) for 4,000.
According to the municipality's statement, Fietsflat stood out as an iconic building that captures Amsterdam as a bicycle city in a single image and is therefore frequently photographed by tourists. Although cyclists will no longer be able to use this building, the fietsflat will not be demolished any time soon, and the municipality will keep the building in case additional spaces are needed.