Population growth due to immigration in the Netherlands is alarming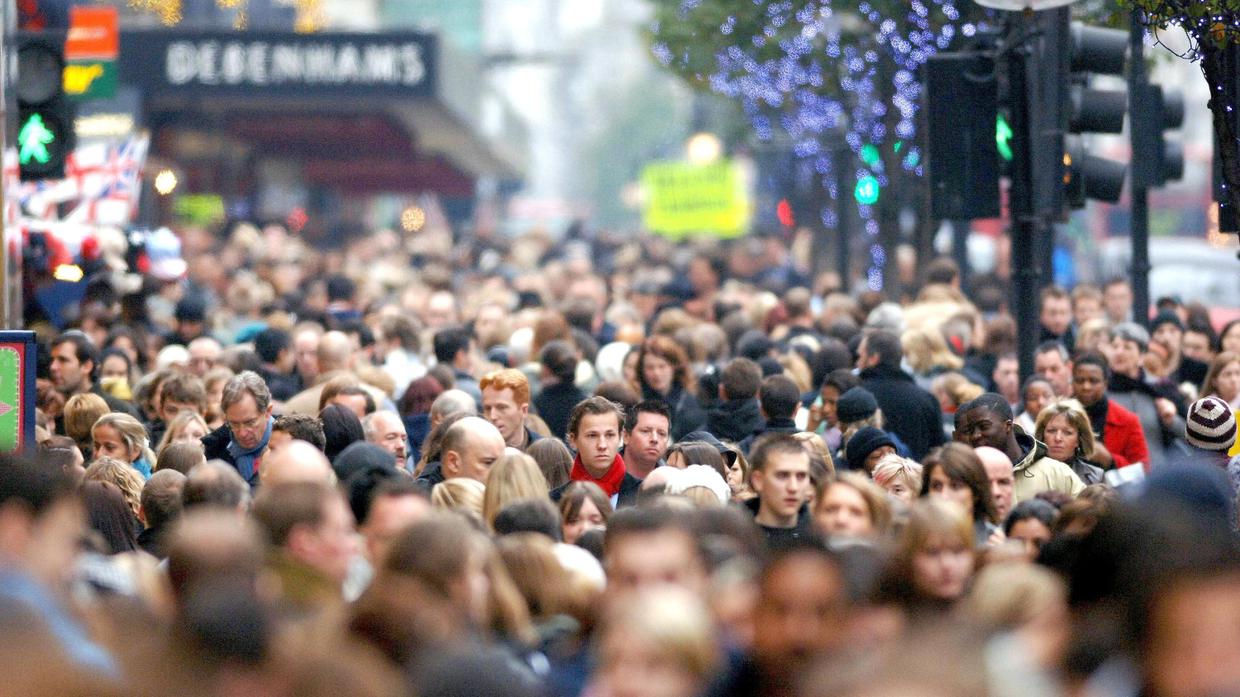 Housing Minister Hugo de Jonge told Nederlands Dagblad that the current increase in the Dutch population is unsustainable; He said that this increase will increase the pressure on the housing and have the potential to disturb the social peace.
Emphasizing that the population growth of around 100,000 per year, which is largely "immigration", should be significantly reduced, De Jonge said, "Migration will always happen and there is a need for it to some extent, but it is also a fact that the current migration-induced population growth has reached unsustainable levels." said.
According to figures from the national statistical agency CBS, the population of the Netherlands has increased by one million over the past 10 years to 17.7 million.
A total of 208,000 foreign nationals moved to the Netherlands last year, after a year when the immigration rate fell sharply due to pandemic restrictions. The largest group, 117,500 people, came from other EU countries or EFTA, while the number of Dutch citizens returning from abroad was 44,500.
The current coalition government, made up of the right-wing VVD and CDA, Liberal Democrats D66 and the small Christian party ChristenUnie, has begun to work harder to set immigration targets and fundamentally overhaul its asylum policy. De Jonge, in particular, underlined that they have to be more controlled and selective in determining which sectors have a shortage of workers.
Flavored e-cigarettes will be permanently withdrawn from the market from October 1, 2023
According to the law change published in the Official Gazette, all flavored e-cigarettes in the Netherlands will be permanently withdrawn from the market on October 1, 2023.
From this date, the liquids used for e-cigarettes will only be able to taste tobacco. The ban covers pre-filled e-cigarettes and disposable e-cigarettes, as well as refill liquids.
Banning flavors for e-cigarettes has long been on the agenda. Blokhuis, then Minister of State, said in 2020 that e-cigarettes are a stepping stone for young people to smoke regularly, and that flavors lower the threshold for e-cigarettes to be used.
The banning of images and words is also on the agenda.
Starting January 1, stores will still have nine months to sell their current stock.
In addition to the aroma ban, it is also thought to prevent references to anything other than tobacco on the packaging.
In addition, the naming conventions are also getting stricter. For example, e-cigarette liquids are still sold with terms like 'bad boy fuel', 'chillin' or puns like 'OMGin', which refers to a liquid that tastes like gin. As of October, these statements will not be included in the packaging.
Attractive for young people
Trimbos expert Esther Croes describes the ban as "a step in the right direction". "Sweet flavors make e-cigarette and vape use particularly attractive to young people," Croes says. says.
Stating that sellers also claim that e-cigarettes are a boon for people who want to quit tobacco smoking, Cross said, "But research shows that only a few people benefit from it." said.
Croes also sees that most smokers who start using e-cigarettes are referred to as dual users. In other words, these individuals smoke both tobacco cigarettes and e-cigarettes.
'Forbidden misses its target'
The aroma ban for sellers has been on the agenda for a while. That's why some online stores have an announcement on their website calling on customers to "order on time".
According to Emil 't Hart of trade association Esigbond, the taste ban is exceeding its goal: "We know that flavors play an important role in smokers' recovery from tobacco addiction," he says.
Contents list
RIVM has compiled a list of sixteen ingredients that manufacturers can use to make tobacco flavors. RIVM states that with these ingredients, about a quarter of existing tobacco flavors can survive.
According to Emil 't Hart, this is not possible. "We were able to taste the first variants. "This is a very poor copy of what a tobacco flavor should be," he says. "The essential parts are missing to get the right flavor. The Secretary of State goes much further with this than just a flavor ban, because tobacco cannot be made with these ingredients."