Netherlands fizzy drink consumption
1/3 of young people in the Netherlands consume fizzy drinks every day. According to the survey conducted by GGD, Department of Public Health, 70 percent of young people aged 12-16 years are consumed under normal conditions, such as cola, energy drinks, and fizzy drinks.
While 1 out of 8 young people participating in the survey stated that they do not prefer acidic; 1 out of 3 young people stated that they consume every day. The amount of acid consumed per day is an average of 2.5 glasses. These numbers are equivalent to 16 sugar cubes!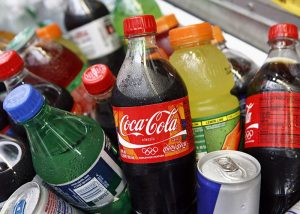 The data is the exhibit where 25 percent of the experiences in Amsterdam reveal being overweight. Excess weight can lead to diabetes, cardiovascular disease, and worsen body health.
Krista Verweij, a spokesperson for the Municipality of Amsterdam, stated that she is making efforts to provide a better environment for her municipality. Verveij The cheapest way from fizzy drinks among young people is the sugar tax.
He drew on the acidic education of youth at Jaap Seidell, whose Nutrition Education at Amsterdam Vrije University is health. Seidell said,
"We can see that the congested system around young people tends to drink. It may be a good solution to place water in schools."
1.2 million euros raised in the Giro 7244 aid campaign in the Netherlands
1.2 million euros were collected in the donation campaign initiated by the Dutch Red Cross for earthquake victims in Turkey and Syria.
1.2 million euros were collected in the Giro 7244 donation campaign launched by the Dutch Red Cross due to the earthquakes of magnitude 7.7 and 7.6, the epicenter of which was Kahramanmaraş.
The balance sheet of the earthquake, which caused thousands of deaths and injuries in Turkey and Syria, is getting worse. After the disaster, it was announced that 1 million 275 thousand euros were collected in a day in the donation campaign opened by the Red Cross for earthquake victims in both countries.
In a statement to the press, the spokesperson of the Red Cross stated that he was pleased with the donations collected in a short time, but stated that they calculated that at least 70 million euros would be required to provide all the emergency aid to the earthquake victims in the region.
The Dutch Ministry of Foreign Affairs announced that 6 of its citizens disappeared in the earthquake zone in Turkey. The Ministry stated that it is seriously concerned about the situation of 6 Dutch citizens, but it is difficult to get precise information due to the situation in the region.
Rode Kruis is involved in the removal of people under the rubble in the earthquake area, first aid and transport of the injured to the hospital. It also provides tents, blankets and food aid.