Netherlands Covid Update – Cases and Protests
57 thousand cases of covid in the Netherlands: protests continue at the weekend. Around 30 restaurants and cafes in Horst aan de Maas threatened the government to open their doors over the weekend. Businesses also stated that if Prime Minister Rutte made a statement this evening that the restrictions would be lifted on January 26, they would abandon this decision.
Today, Hubert Bruls of the Security Council told the cabinet that a quick decision on the restrictions needed to be made. According to Bruls, relaxation should definitely happen, because the existing corona policies are 'inexplicable'. Rutte and Kuipers will hold a press conference next Tuesday.
Horst aan de Maas Municipality, on the other hand, announced that they showed understanding and support for this reaction.
The municipality allowed businesses between 12:00 and 16:00.
Despite all these pressures to relax, the cabinet said no decisions will be made before Tuesday. Speaking on behalf of the Cabinet, Minister of Health Kuipers announced that 57 thousand people were infected with the coronavirus, as a record number today. The minister said that according to this rate, one out of every 75 Dutch people is positive for coronavirus. Kuipers continued:
"This is a pretty high rate that we've already done a lot of relaxation."
Prime Minister Rutte, on the other hand, said that he did not give any guarantees, but that if any restrictions were lifted, the culture and food industry would come first. Rutte also emphasized that decisions are taken in line with data, and that this decision will be taken accordingly. The Outbreak Management Team will await OMT's recommendations on cabinet data.
Amsterdam 'fietsflat' bike parking lot closed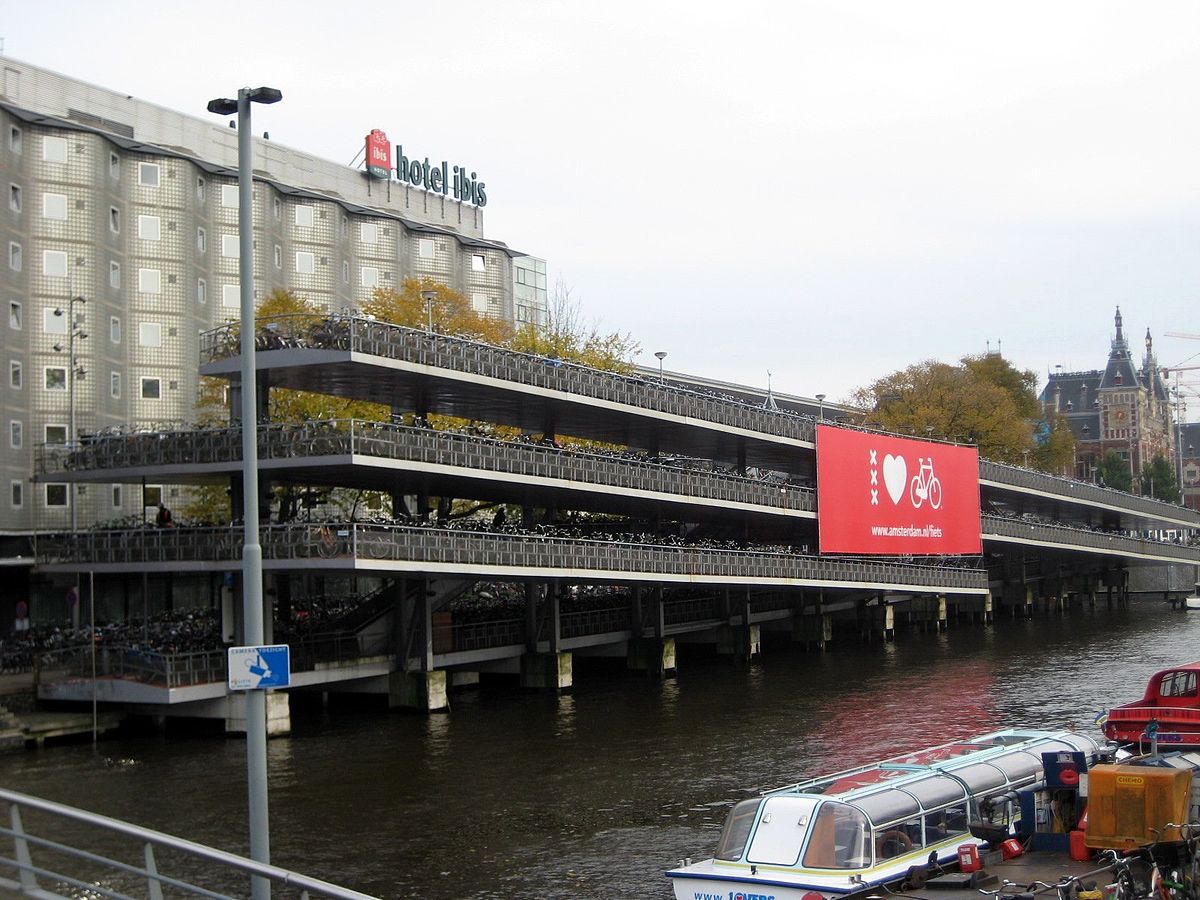 The underwater bike park at Amsterdam Centraal marked the end of an era.
,This week, the old fietsflat parking lot at Stationsplein has closed its doors forever and it has been announced that people have until February 24 to pick up their bikes. It has been announced that the old parking lot will be open every day from 7 am to 7 pm for those who will buy their bikes. It was also stated that the bicycles not received by the deadline will be taken to the Bicycle Depot (Fietsdepot) of the municipality.
Fietsflat, meaning "bike flat", was located to the west of the main station building. This structure was opened in 2001 and was designed as a temporary solution for passengers who use public transport and need a place to park their bikes.
More than 20 years after it opened its doors, on 30 January fietsflat officially closed, taking with it around 2,500 parking spaces for bicycles. This closure was more than compensated by the addition of two new parking spaces to the station. One of the new parking spaces is known to hold 7,000 bikes under Stationsplein (opened on 26 January) and the other at Ijboulevard (opening 14 February) for 4,000.
According to the municipality's statement, Fietsflat stood out as an iconic building that captures Amsterdam as a bicycle city in a single image and is therefore frequently photographed by tourists. Although cyclists will no longer be able to use this building, the fietsflat will not be demolished any time soon, and the municipality will keep the building in case additional spaces are needed.