Limited Edition Ferrari Enzo crashed in Netherlands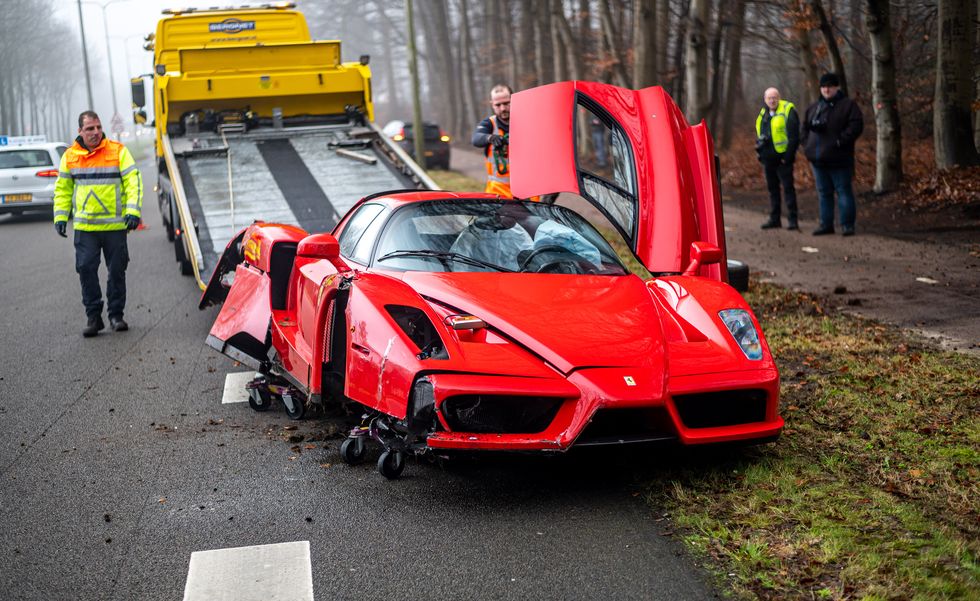 Limited Ferrari Enzo crashed in Netherlands In Baarn, the Netherlands. Limited Edition Ferrari Enzo that went out of control of its driver crashed into a tree this morning. Named after Enzo Ferrari, the founder of the famous Italian car brand Ferrari, only 400 were produced between 2002 and 2004. The current value of Limited Edition Ferrari Enzo is 3 million Euros!
Limited Ferrari Enzo, owned by Hilversum Ferrari dealer Kroymans, crashed into a tree on the Amsterdamsestraatweg at around 11 am this morning after its driver lost control. The driver was not injured in the accident, in which no one else was involved.
It is thought that the car was driven by a Kroymans employee or may be on a test drive. However, the company said it would not reveal who was driving the vehicle. It was stated that the crashed Ferrari needed a lot of maintenance to get it back on the road.
Ferrari Enzo crash photo gallery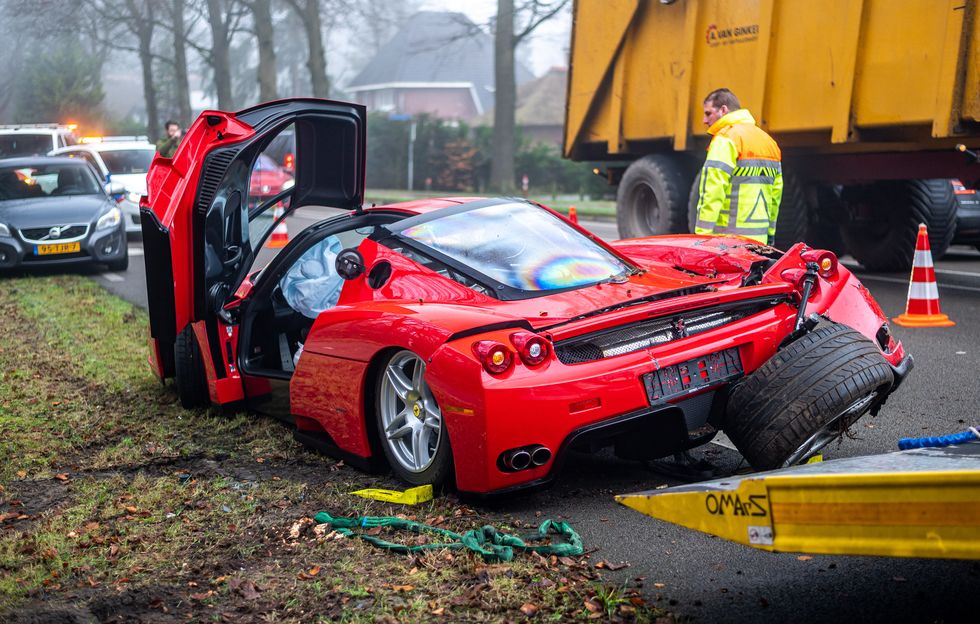 Gallery credit: @EUROPEAN_CARSHOTS ON INSTAGRAM
Environmentalists in the Netherlands demonstrated at the airport
Environmental groups in the Netherlands organized a demonstration by entering the area where private jets are parked at Eindhoven Airport to draw attention to air, noise and environmental pollution.
The demonstrators who participated in the protest organized by the environmental group "Extinction Rebellion" jumped from the fences around Eindhoven Airport and entered the area where private jets were parked.
After the Royal Netherlands Police blocked the progress of the demonstrators, the activists started a sit-in in the area they were in.
Environmentalists, who wanted to reduce the number of flights at Eindhoven Airport, called for compliance with climate targets.
"CLIMATE JUSTICE"
The demonstrators carried banners that read: "Reduce flights", "Our border is the earth, not the sky", "Climate justice" and "Tax frequent flyers".
When the group of about 200 people, surrounded by the police, did not leave the airport, the police detained the demonstrators and ended the protest.
The Royal Police said in a statement on Twitter that the number of activists detained was 104.
SUSTAINABILITY EFFECT IN THE AIRPORT'S RESPONSE
In a written statement, Eindhoven Airport CEO Roel Hellemons emphasized that the highest possible effort is being made to be more sustainable.
"We recognize the urgency of the situation and share the view that the aviation industry, like other industries, should quickly become more sustainable." In the statement, it was stated that airline companies are encouraged to use newer and modern aircraft.
In the statement, it was noted that the number of daily flights from Eindhoven Airport, which has flights to 80 destinations, will not be increased.