Dutch Climate Minister: Natural gas prices will not fall
According to the Dutch Climate and Energy Minister Rob Jetten, natural gas prices in the Netherlands will continue to be expensive. The reason for this is that gas will no longer be purchased from Russia.
The Minister stated that the expensiveness of natural gas is now a permanent reality. "We used to build part of our economy on very cheap natural gas that comes out of Groningen or buys from Russia. But that's in the past."
Jetten said he hopes Europe will return to "more normal levels" thanks to its gas stocks. However, he later stated that prices will show a serious difference compared to previous periods.
The Minister also stated that with the Budget Day to be held next week, the problems of the citizens on this issue will decrease a little bit. According to information from The Hague, the government will increase the minimum wage, lower taxes for low-income citizens and increase support packages.
On the other hand, Statistics Netherlands said in a statement yesterday that greenhouse gas emissions fell in the first half of this year thanks to high natural gas prices and hot weather. There was a decrease in gas emissions, especially in the manufacturing sector, but the economy continued to grow.
According to the minister's statement, the increase in energy prices has encouraged many companies to invest in sustainability.
Amsterdam 'fietsflat' bike parking lot closed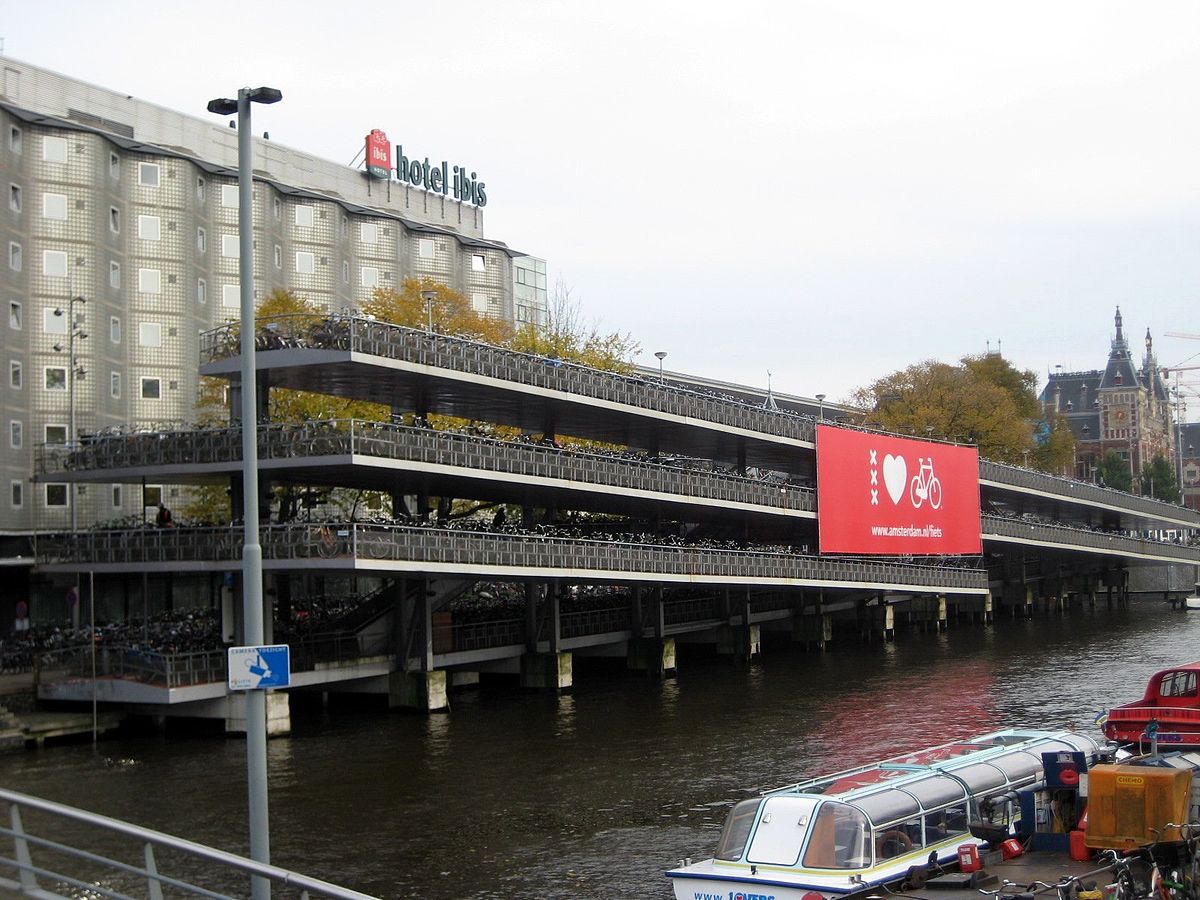 The underwater bike park at Amsterdam Centraal marked the end of an era.
,This week, the old fietsflat parking lot at Stationsplein has closed its doors forever and it has been announced that people have until February 24 to pick up their bikes. It has been announced that the old parking lot will be open every day from 7 am to 7 pm for those who will buy their bikes. It was also stated that the bicycles not received by the deadline will be taken to the Bicycle Depot (Fietsdepot) of the municipality.
Fietsflat, meaning "bike flat", was located to the west of the main station building. This structure was opened in 2001 and was designed as a temporary solution for passengers who use public transport and need a place to park their bikes.
More than 20 years after it opened its doors, on 30 January fietsflat officially closed, taking with it around 2,500 parking spaces for bicycles. This closure was more than compensated by the addition of two new parking spaces to the station. One of the new parking spaces is known to hold 7,000 bikes under Stationsplein (opened on 26 January) and the other at Ijboulevard (opening 14 February) for 4,000.
According to the municipality's statement, Fietsflat stood out as an iconic building that captures Amsterdam as a bicycle city in a single image and is therefore frequently photographed by tourists. Although cyclists will no longer be able to use this building, the fietsflat will not be demolished any time soon, and the municipality will keep the building in case additional spaces are needed.