There is lots of nursing homes in Amsterdam. If you are looking for a budget nursing home in Amsterdam you need to check by one with web-pages and contact numbers. Here we have listed the criterias that will make it easier for you to choose the right nursing home in Amsterdam. Although many people choose to stay at home when they get older, factors such as loneliness and isolation can lead to poor health and increased depression. Aim to enable and enable aged care home residents to forge new friendships and relationships, both within and outside the care community. This allows residents to pursue hobbies and pastimes they enjoyed before and now, and to experience new opportunities and experiences in a peaceful community setting. We also listed 3 nursing homes in Amsterdam here you can check.
Nursing Homes in Amsterdam
De Makroon
If you like a modern environment, but also want to enjoy the busy city center, De Makroon is in the right place. You live here protected and spacious, in the heart of Amsterdam. In the event of a chronic illness, disability or dementia, you will also find a safe nursing home in De Makroon. You can count on privacy and personal attention. There is excellent care and many committed volunteers.
Address
Nieuwe Passeerdersstraat 6
1016 XP Amsterdam
(020) 756 11 00
 Click here for Directions
Quick contact with a healthcare expert: 088 – 97 20 200
Web-page:  https://www.amstelring.nl/de-makroon
Zorggroep Amsterdam Oost
Amsterdam East care group
Zorggroep Amsterdam Oost (ZGAO) helps you to lead the life you want as much as possible. Together with carers, we try to offer the right care and support. At your home and at our locations.
Contact details
Mail: info@zgao.nl
Phone: 020 592 52 52
De Vermeer – Valuas Zorggroep
De Vermeer is located in Amsterdam's Museum Quarter and was designed by the famous architects Cuypers and Stuyt. De Vermeer used to be the old sister house of the Boerhaave clinic.
Contact details
Johannes Vermeerstraat 31, 1071 DL Amsterdam
+31 (0)20 820 82 03 • info@valuaszorggroep.nl
How should a good nursing home be?
Physical Properties
Well-maintained buildings and areas
Having an accessible garden
Having pleasant views surrounding the nursing home
Be friendly and hospitable staff
Jul: The elderly care home should be clean
Proper temperature of the rooms
Accessibility
Easy access of your friends and family
Are there wide doors and wheelchair access inside and outside the building?
Staff
Being relevant to the staff
Knowledge of the lives and experiences of staff and residents
Having a manager on duty and a senior staff member on duty at all times
Having a staff ratio that is suitable for nursing home residents during the day, night and weekends
Staff have certificates and training in elderly care
All staff are trained in the care of dementia patients
Meeting maintenance needs
The nursing home evaluates the conditions and needs of new residents
Residents must have a designated staff member who is responsible for their own care, in particular
Involvement of residents and their families in decisions related to their care
The bathroom facilities meet your needs
Having accessible toilets all over the house
Assistance to residents to go to the toilet if necessary
Having a connection with a specific medical institution for residents of an elderly care home
Regular visits of medical personnel
The nursing home should be supporting those with sensory impairment or dementia
He must be informing his family or friends if a resident is sick
Daily Layouts
There should be safety regulations in place to make sure residents are safe
Residents should have a call ringing system
Residents should be able to choose their routines such as getting up and going to bed
Residents should be able to choose what to wear
The staff should be able to ensure that the clothes do not decongest among the residents
Food
Residents should be able to eat together if they want.
There should be a dietitian in a nursing home
Special dishes should be prepared according to the needs of residents
Social life and activities
Residents should be encouraged to stay active
He should be the coordinator of social services
Residents should be happy and busy
There should be furnished halls or social spaces, arranged in such a way as to allow small groups to socialize
There should be a reading room, a TV room, newspapers, books or services such as a mobile library, an Internet hairdresser
There should be regular social activities
There must be special occasions activities
Visitors
There should be a rule on visiting hours or the number of visitors
Are small children welcome
There should be an area where residents can spend time with visitors
The minimum wage in the Netherlands for 2023 has been announced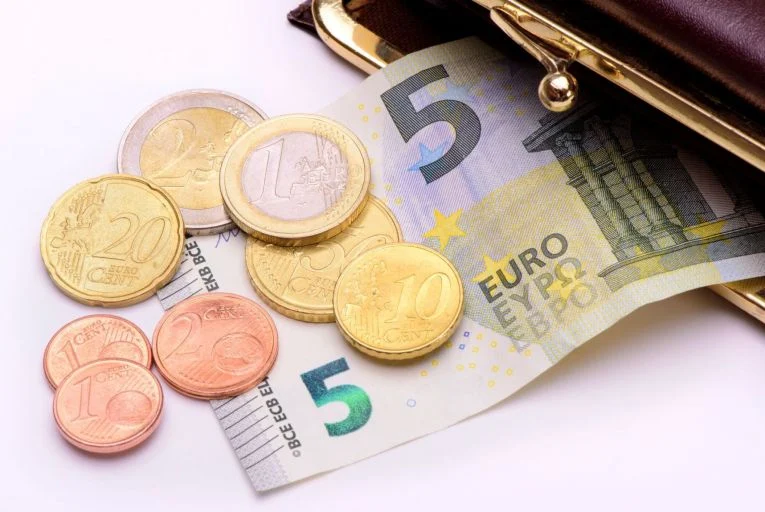 In the Netherlands, the government increased the minimum wage by 10.15 percent for the first time since 1969. In 2023, the minimum minimum wage was increased to 1934 euros.
The energy crisis and the cost of living that came after the days of the pandemic affected the citizens and especially the employees very badly this year. The government announced a new support package for low-income people in its 2023 budget, which it announced recently.
The cabinet, which tries to provide support in certain areas to increase the purchasing power of the citizens, announced the minimum amount of minimum wage to be applied for 2023.
For the first time since the six-month hike of 8.05 percent in 1969, the cabinet has increased the minimum wage by 10.15 percent as a semi-annual increase. However, the gross minimum wage of 1,756.20 euros, valid in the second half of 2022, was increased to 1,934.40 euros as of January 1, 2023.
As of January 1, 2023, the legal gross minimum wage for full-time workers aged 21 and over will be:
Monthly: € 1,934,40
Weekly: € 446.40
Daily: € 89.28
The 10.15 percent increase to be applied to the minimum wage will also be reflected in all other allowances and aids such as AOW, social assistance and Wajong. As a result, the minimum wage increase will also have positive effects on the incomes of social assistance recipients and retirees.