Another Dutch Carnaval: Hartjesdag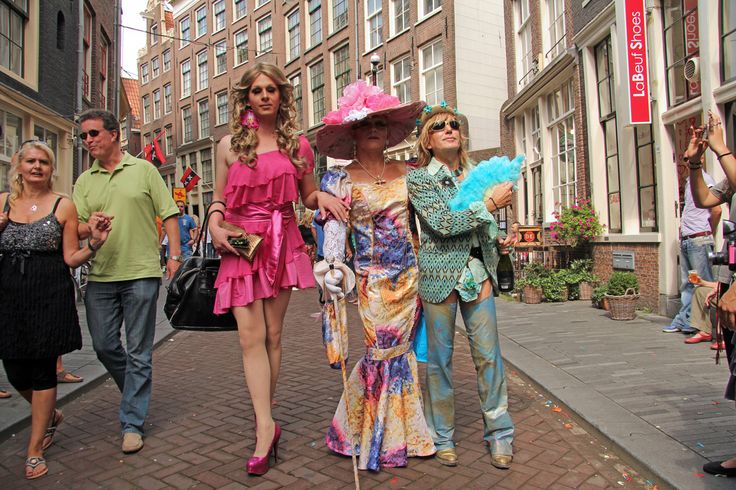 Hartjesdag (Hearters' Day) is a celebration held on the third Monday of August in Haarlem, Bloemendaal and parts of Amsterdam (especially in Haarlemmerplein, Jordaan and Dapperbuurt). This year it falls on August 16. From 1997, under the name Hartjesdagen, it had become a three-day event at Zeedijk in Amsterdam, but has now been reduced to 1 day.
It is unclear exactly where the Hartjesdag came from, but it is thought to have originated in the Middle Ages. It was then the 'Hertjesdag', the Day of the Deer. People used to hunt deer in the forests around Haarlem on this holiday. Afterwards, they would fry and eat them in the squares. But historian Jan ter Gouw claims that in 1871 the Hartjesdag was originally dedicated to Hertus, the Germanic earth goddess. The Hertusdag then becomes the Hartjesdag. The Roman historian Tacitus has since described how the feast of Hertus was celebrated. An ancient Germanic temple is said to have been dedicated to him on the shores of Spaarne in present-day Haarlem. Fires were lit on Hartjesdag and children collected money for fireworks in the evening. Then it turned into a kind of carnival where there was a lot of drinking, men dressed as women and women dressed as men.
In 1997, the Zeedijk Neighborhood Association decided to breathe new life into the party. Since then, Hartjes van de Zeedijk (Zeedijk's Heartlets) has been chosen annually: the most original dressed man (dressed as a woman) and the most original dressed woman (dressed as a man). With some restrictions and to avoid inconvenience to local residents, the Hartjesdag has since 2017 been restricted to a fun parade with a number of small-scale performances on the previous Sunday evening.
Google Doodle: Judith Leyster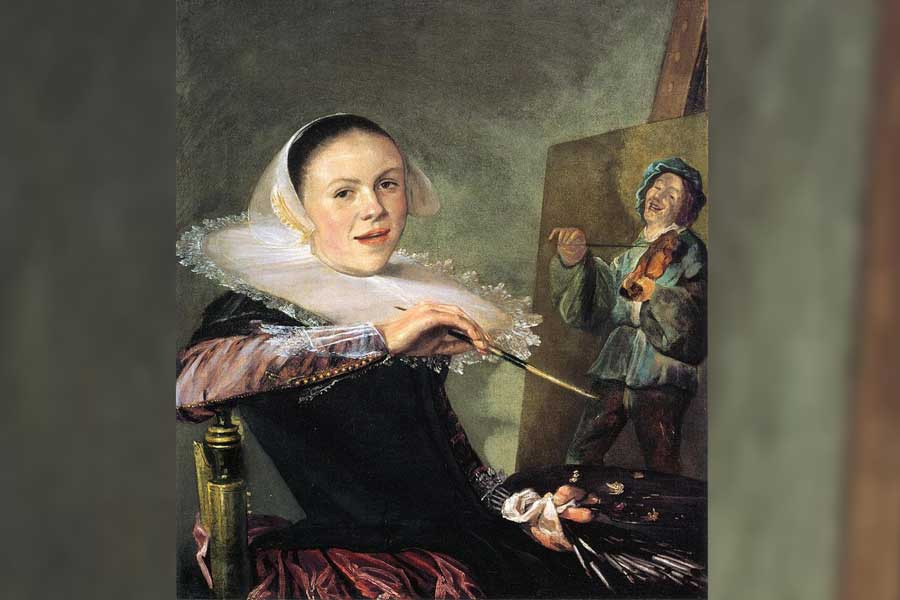 The works of Judith Leyster, one of the rare female painters who lived in the 'Golden Age' of the Netherlands in the 17th century and whose works have survived, were forgotten for a long time or were accepted as the works of Franz Hals.
Judith Leyster was born on 28 July 1609 in Haarlem and died on 10 February 1660.
Judith Leyster, the highly successful Dutch female painter of the "Golden Age", did not come from an artistic environment: her father was a fabric manufacturer and owner of the brewery and pub "Leyster" in Haarlem.
His great talent was evident in childhood; Through his father's pub, he had contact with many artists and his talents were discovered. In 1625, his father had to file for bankruptcy. It is not without reason that some biographers see the impoverishment of the family as a wonderful opportunity for vocational training for all children, because otherwise particularly well-off families prepare their daughters to marry a wealthy person. Just two years later, Leyster was mentioned as a painter in a promotion of the city of Haarlem. In 1629 he began signing works under his own name: with the interlocking initials JL and an attached star. In 1633 St. She became the first woman to be accepted into the Lukas painting guild. She showcased her talents with lots of different brushes. She had her own workshop and at least three students. She was making a living independently. She married the painter Jan Miense Molenaer in 1636. She sought reassurance, met with restlessness. The couple had to change residence frequently and urgently, as his wife's debts led to disputes with creditors. Since he had to help his wife financially, his post-marriage autographs were not very common. She soon gave birth to the first of a total of five children, only two of whom reached adulthood. In 1659, he had his will written by court order to prevent the sale of the property and to protect his children. She died on February 10, 1660.
Leyster's works were long forgotten or accepted as the works of Franz Hals. In 1893, the Louvre Museum found that a painting by Franz Hals belonged to Judith Leyster, enabling the artist's work to be investigated.