A Colourful Carnaval In Maastricht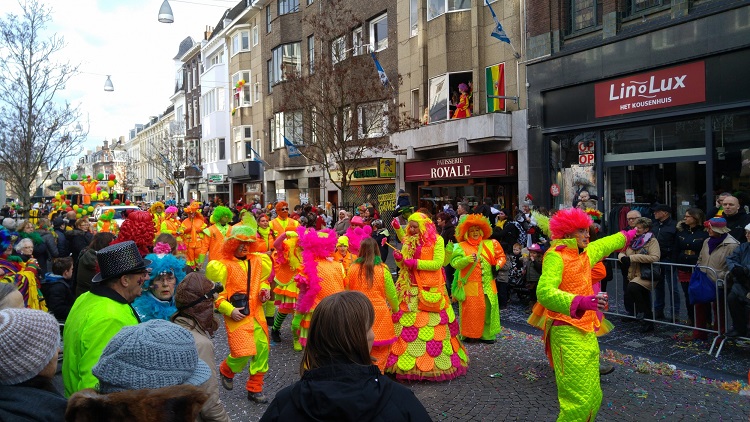 One of the biggest events in the Netherlands, the Maastricht carnival is a proof that traditional religious celebrations can turn into crazy parties. "Carne vale" means "farewell to meat" in Latin, that is, animal foods must be avoided for a period of 40 days (the time Jesus fasted in the desert) before Easter. Just at the beginning of this great fast, celebrations are held in the streets for 3 days in Maastricht. Celebrations have no age, nationality or color.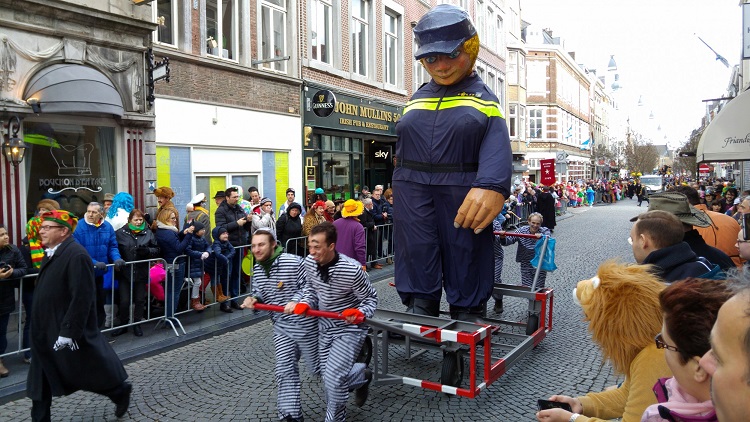 The most striking feature of the carnival is, of course, the costumes. Without exception, each individual of the city is walking around in very creative and different costumes. The parade starts at 11.11 on the first day of the carnival. Various groups in colorful and harmonious costumes are marching from one end of the city to the other, accompanied by songs, bands and huge puppets. The audience, on the other hand, accompanies the entertainment settled on the left and right sidewalks along the streets where the parade is located. Entertainment is not limited to the parade, it is possible to encounter live bands and DJ music in many places. All shops and restaurants are closed during Carnival. Fast food places like McDonald's or buffet-like places usually run by Turks are open. Of course, pubs and bars are open, because entertainment continues day and night in these places.
We were a part of the fun for only 1 day, those who want to experience the same madness for 3 days should arrange their hotel reservations accordingly. Don't forget to be a part of the carnival, not just a spectator, then the fun will come and find you. In short, I say don't go without a costume…
By the way, if there are friends in Masstricht who think that they can get high in other ways than alcohol, let's say from the beginning, there is no sale to tourists in any coffeshop outside of Amsterdam. According to him, have a close conversation with local friends so that they can help.
The dates of the carnival may change every year, for those wondering where is it this year, you can follow the Dutch website of the carnival:   www.carnavalinmaastricht.nl
We stayed at Hotel Bigarre Maastricht Centrum, which we arranged for accommodation on booking.com. We were satisfied, but our friends' room was not cleaned. The dirty glasses were still in the room, and a men's t-shirt fell from your friend's bed. My advice to those who go during the carnival is to include breakfast from the hotel in the accommodation, they didn't accept it because we ran out of bread for picking up later. Unfortunately it is impossible to find a place to have breakfast early in the morning.
If you ask what else to do in this city; Maastricht is a delicious city with its narrow streets and cobblestones on both sides of the Le Meuse river. You can walk or bike along the river and take a photo break at the Saint Servaas bridge.  st. The Pietersberg caves are also rated very well on Tripadvisor, so we didn't dare to go, thinking it might be closed due to the carnival.
Those who will go to Maastricht by train, the other side of the Saint Servaas bridge, which is the center of the city, can be easily walked, anyway, even the carnival time train is quite fun, just follow the crowd. The airport is 13 – 14 km away from the center.
Exploring Movie Theaters in Amsterdam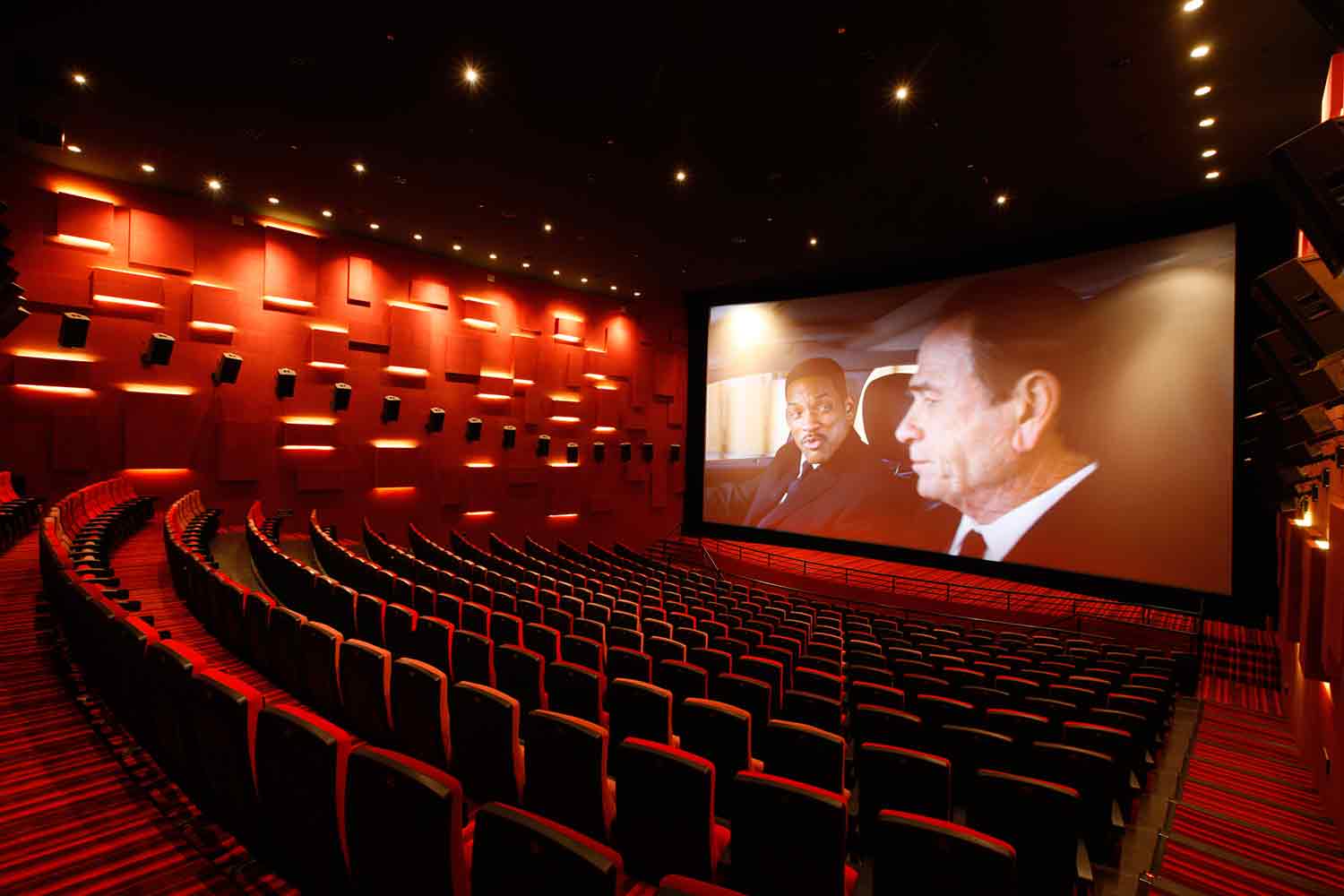 Exploring Movie Theaters in Amsterdam. Amsterdam, the cultural hub of the Netherlands, is a city known for its vibrant arts scene. From historic landmarks to contemporary galleries, Amsterdam offers a diverse range of cultural experiences. Among its offerings, the city boasts an array of captivating movie theaters that cater to both locals and tourists. In this article, we will take you on a journey through Amsterdam's movie theaters, highlighting their unique features, cinematic offerings, and the immersive experiences they provide.
Exploring Movie Theaters in Amsterdam
1. Pathé Tuschinski
Pathé Tuschinski stands as a true gem among Amsterdam's movie theaters. Located in the heart of the city on Reguliersbreestraat, this iconic theater is renowned for its grand art deco architecture, ornate interiors, and lavish atmosphere. Step into a world of elegance and indulge in the latest blockbusters, arthouse films, and special screenings. With its luxurious seating, state-of-the-art projection, and immersive sound systems, Pathé Tuschinski promises an unforgettable movie-going experience.
Address: Prinsengracht 452, 1017 KE Amsterdam
Website: http://www.uitkijk.nl/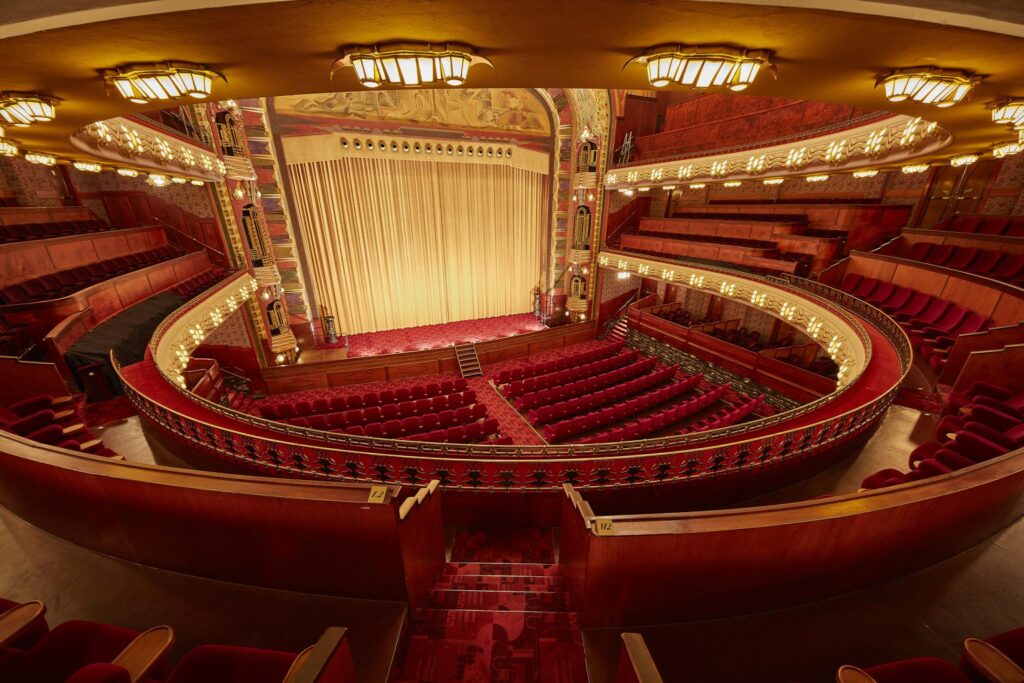 2. Eye Filmmuseum
Situated on the northern bank of the IJ River, the Eye Filmmuseum is not just a movie theater but a haven for film enthusiasts. Its striking modern architecture, featuring a futuristic white structure, instantly captures attention. The museum houses an extensive collection of films, exhibits, and interactive installations, making it a paradise for cinema lovers. With multiple screening rooms that showcase a diverse range of films, including classics, art films, and experimental works, the Eye Filmmuseum celebrates the art of filmmaking in all its forms.
Address: IJpromenade 1, 1031 KT Amsterdam
Website: https://www.eyefilm.nl/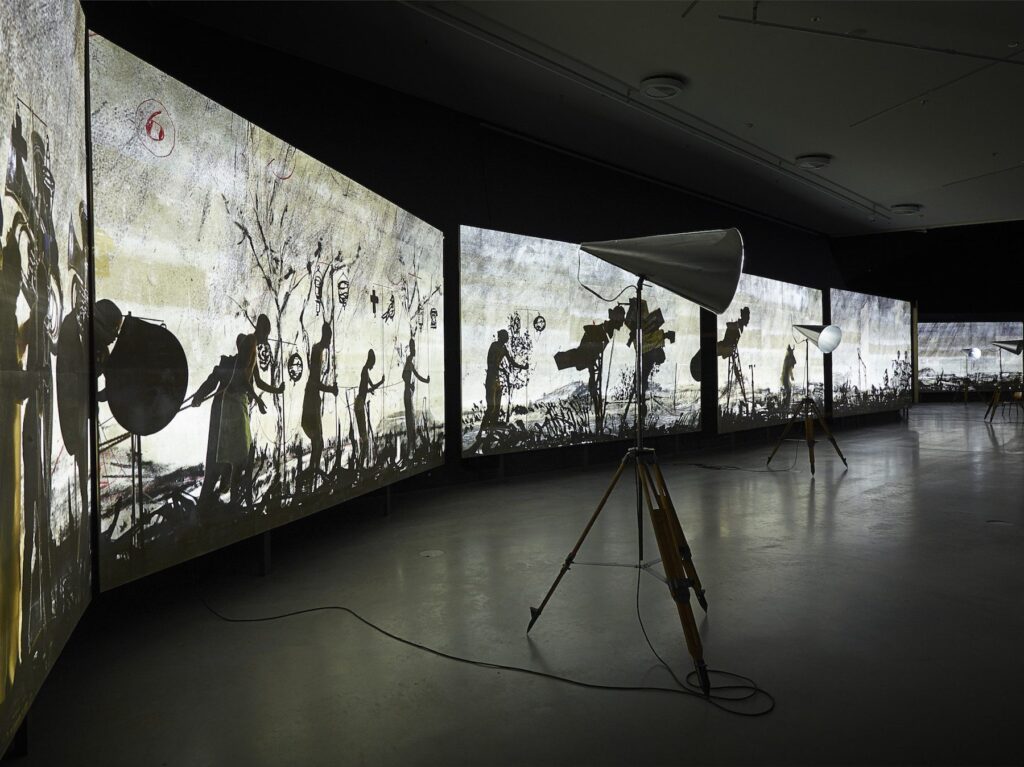 3. FilmHallen
FilmHallen, nestled in the vibrant district of Amsterdam-West, is a cultural hotspot that combines film screenings with a bustling food market and various other entertainment options. This former tram depot turned cinema boasts a relaxed and contemporary ambiance, featuring comfortable seating and excellent viewing facilities. FilmHallen showcases an eclectic mix of international and independent films, documentaries, and special events, making it a go-to destination for cinephiles seeking unique cinematic experiences.
Address: Hannie Dankbaarpassage 12, 1053 RT Amsterdam
Website: http://www.filmhallen.nl/
4. Kriterion
Kriterion is a beloved institution in Amsterdam, known for its rich history and commitment to supporting independent and arthouse cinema. Located near the University of Amsterdam, this student-run movie theater has been operating since 1945. Kriterion showcases a carefully curated selection of films, including international releases, retrospectives, and thematic film cycles. Besides its cinematic offerings, Kriterion also hosts discussions, debates, and cultural events, making it a vibrant hub for film enthusiasts and intellectuals.
Address: Roetersstraat 170, 1018 WE Amsterdam
Website: https://www.kriterion.nl/
5. De Uitkijk
For those seeking an intimate and cozy movie-watching experience, De Uitkijk is a hidden gem tucked away in the picturesque neighborhood of Prinsengracht. This historic theater, dating back to 1912, is the oldest continuously operating cinema in Amsterdam. With its vintage charm and single-screen setup, De Uitkijk offers a unique setting to enjoy art films, classics, and cult favorites. Unwind in its comfortable seats and soak up the nostalgic atmosphere while immersing yourself in the magic of the silver screen.
Address: Prinsengracht 452, 1017 KE Amsterdam
Website: http://www.uitkijk.nl/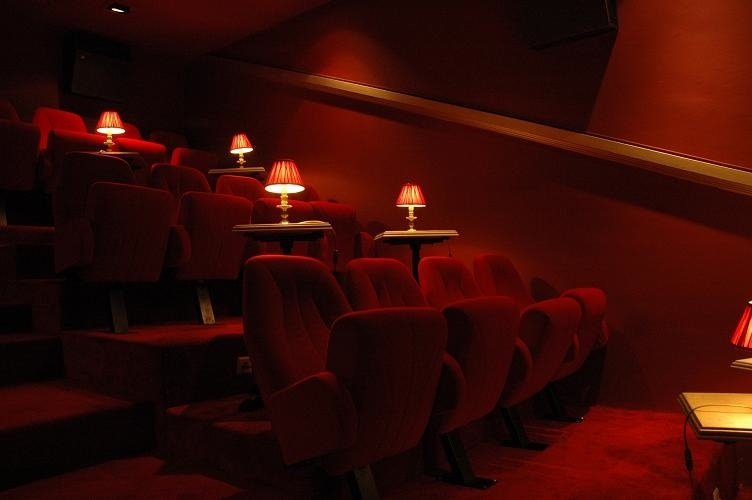 Amsterdam's movie theaters provide an enchanting blend of cinematic experiences, architectural splendor, and cultural significance. Whether you find yourself in a grand art deco palace like Pathé Tuschinski or a contemporary hub like the Eye Filmmuseum, each theater offers its own distinct charm and selection of films. From mainstream blockbusters to thought-provoking arthouse cinema, Amsterdam's movie theaters cater to diverse tastes and provide an opportunity to immerse oneself in the magic of storytelling on the big screen. So, grab some popcorn, find your preferred seat, and let Amsterdam's movie theaters transport you to captivating worlds and unforgettable cinematic journeys.