You don't have to know Dutch to work in the Netherlands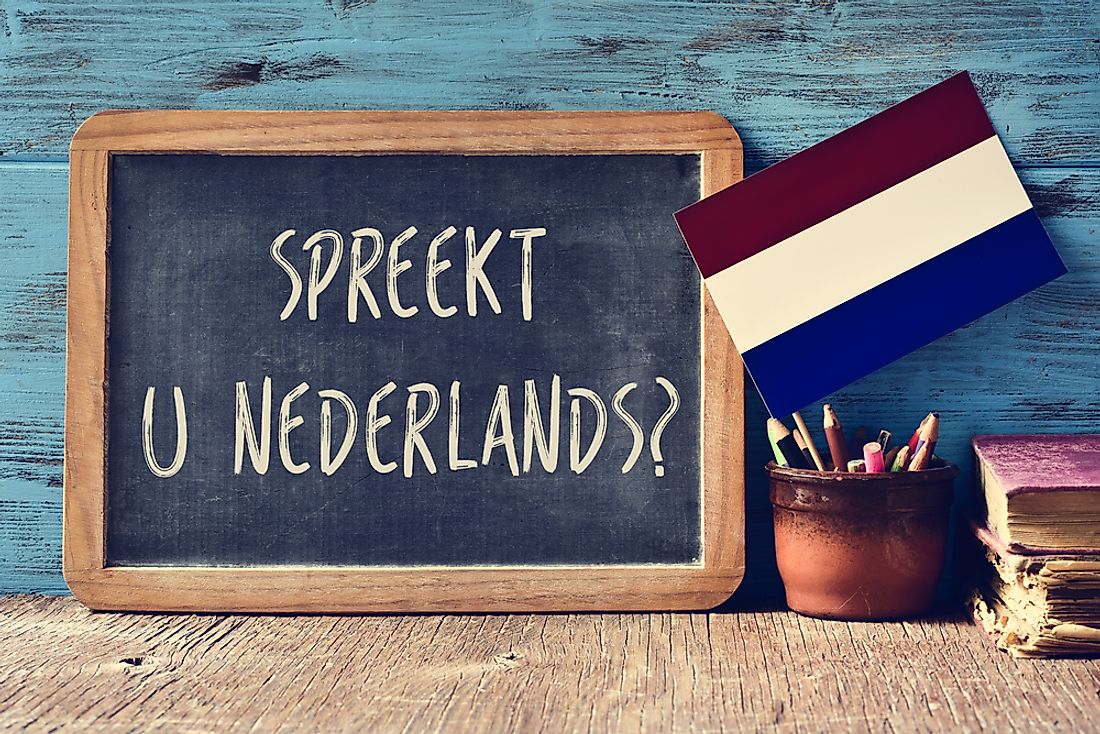 You want to live in the Netherlands and want to start looking for a job, but there is a problem: you do not speak Dutch! 
The Netherlands, especially the city of Amsterdam, is a real meeting point for international citizens. 
Excellent infrastructure, innovative thinkinģ and excellent transport opportunities with the rest of Europe make the Netherlands a dream country for immigrants. The Netherlands is the most widely and best spoken country of English among non-native speaking countries in the world. This sounds good doesn't it? But while Dutch people can speak great English, that doesn't mean you can "prefer" to just speak English while living in the Netherlands.
You don't have to speak Dutch to work in the Netherlands. Many immigrants find employment with international companies in Amsterdam (or other Dutch cities). These people can meet the country and run their business entirely in English, in or out of the office.
But we have a caveat for you: although you don't have to speak Dutch to work in the Netherlands, we definitely recommend that you can!
Here are some reasons for this:
You don't have to know Dutch to work in the Netherlands
If you don't speak Dutch, your job opportunities may be limited.
This is actually not that surprising. You live in a foreign country with its own language, so most work is done in Dutch. There are many companies in the Netherlands that operate almost entirely in English, but still, the majority of companies speak Dutch.
Job competition in the Netherlands is also very intense, so in some cases knowing Dutch can give you a great opportunity among other candidates.
If you don't speak Dutch, you may miss the social aspects of work life at times.
The Dutch are famous for having one of the best work-life balances in the world.
Unless you're working for an international company, social conversations such as afternoon drinks (borrolen), company outings, or even conversations around the coffee machine are usually held in Dutch.
Living abroad might not be that fun if you don't try to integrate
The Netherlands has an ever-evolving multinational community. So you can definitely find lots of immigrant friends to build your close circle. But if you really want to be a part of Dutch life and all the daily habits that come with it, it's worth trying to learn the language.
Learning Dutch can be surprisingly fun for you, as well as gaining a new language skill – even just being able to order a Dutch coffee – will be appreciated by the locals.
There are many big international brands in the Netherlands where you can find a job and speak English.
You can start with these companies to apply for job postings:
2.Heineken
3.IKEA
4.Liberty Global (VodafoneZiggo, Virgin Media etc.)
5.Nike
6.Philips
7.Shell
8.Tesla
9.TomTom
10.Under Armour
11.Unilever
You don't have to know Dutch to work in the Netherlands
Make sure you meet the requirements to be able to Work in the Netherlands
If you are in a European Union country, you probably have a work permit. If not, you should check whether you need a visa to work in the Netherlands or if you are eligible for a sponsored one in the Netherlands.
Tailor your CV to Dutch standards
The CV you use for job postings in your home country may not be Dutch. Make sure your CV is fully optimized for Dutch recruiters, while looking simple and useful.
Update your LinkedIn
LinkedIn is actively used by companies in the Netherlands as an application. Make sure it is up to date and active. In addition to LinkedIn, Indeed.nl, De Nationale, Vacaturebank, Mosterboard.nl and wer.nl are also popular options.
While you don't have to speak Dutch while working in the Netherlands, being able to speak Dutch will benefit you greatly both socially and for your career in the Netherlands.
Amsterdam 'fietsflat' bike parking lot closed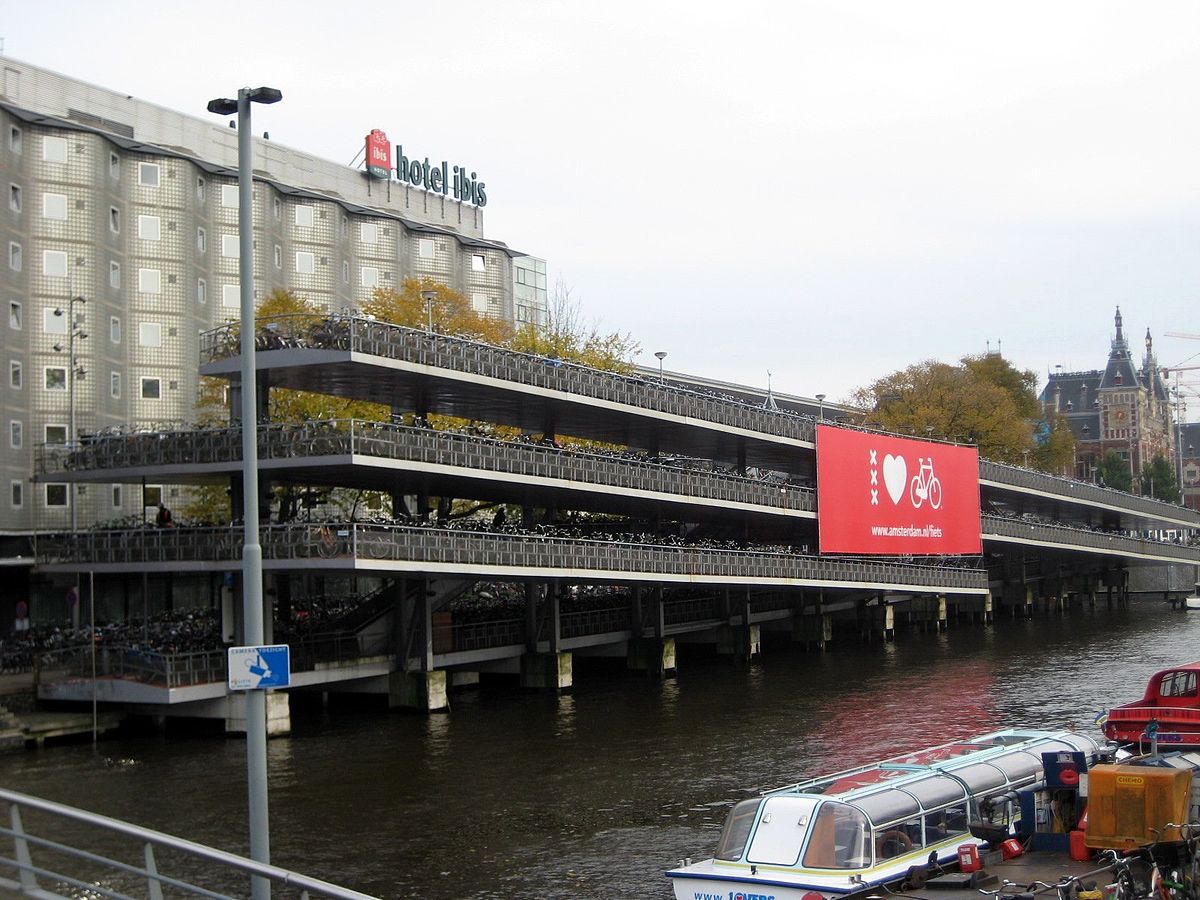 The underwater bike park at Amsterdam Centraal marked the end of an era.
,This week, the old fietsflat parking lot at Stationsplein has closed its doors forever and it has been announced that people have until February 24 to pick up their bikes. It has been announced that the old parking lot will be open every day from 7 am to 7 pm for those who will buy their bikes. It was also stated that the bicycles not received by the deadline will be taken to the Bicycle Depot (Fietsdepot) of the municipality.
Fietsflat, meaning "bike flat", was located to the west of the main station building. This structure was opened in 2001 and was designed as a temporary solution for passengers who use public transport and need a place to park their bikes.
More than 20 years after it opened its doors, on 30 January fietsflat officially closed, taking with it around 2,500 parking spaces for bicycles. This closure was more than compensated by the addition of two new parking spaces to the station. One of the new parking spaces is known to hold 7,000 bikes under Stationsplein (opened on 26 January) and the other at Ijboulevard (opening 14 February) for 4,000.
According to the municipality's statement, Fietsflat stood out as an iconic building that captures Amsterdam as a bicycle city in a single image and is therefore frequently photographed by tourists. Although cyclists will no longer be able to use this building, the fietsflat will not be demolished any time soon, and the municipality will keep the building in case additional spaces are needed.