TUI will organize a new night train from Amsterdam to Austria!
Good news for winter sports lovers: travel company TUI together with GreenCityTrips will organize a night train from Amsterdam to Austria. The flights to be organized will start on 23 December and will be held every Friday. The expeditions will continue throughout the ski season and will end on March 31.
The travel package, known as TUI Ski Express, will depart from Amsterdam, enter Wörgl, Austria via Utrecht, and travel to popular ski resorts such as Gerlos, Kirchberg, Niederau, Soll, Zell Am See and Westendorf.
In the TUI statement, "You will set off on Friday night and wake up in Austria on Saturday morning!" said. Thanks to this time, you will not only have a comfortable rest at night, but you will also have the chance to ski as soon as you get off the train, because TUI also gives "ski tickets" in addition to the ticket. The travel package will include 10 days of vacation including train journeys, 7 nights of hotel and 6 days of ski passes.
Tickets can be purchased from the TUI website. Train ticket options depend on the type of bed you choose: regular bed or rollaway bed. In addition, shared wagon or private wagon are among the ticket options.
In addition, passengers usually take their ski equipment with them on their trips by plane, and they need extra luggage as these materials take up a lot of space. However, the company will not ask for extra baggage fees on these flights.
In its research, TUI stated that currently only 8 percent go to winter sports centers by train, but 87 percent want to go. TUI's night trains with GreenCityTrip are as follows: K
Amsterdam 'fietsflat' bike parking lot closed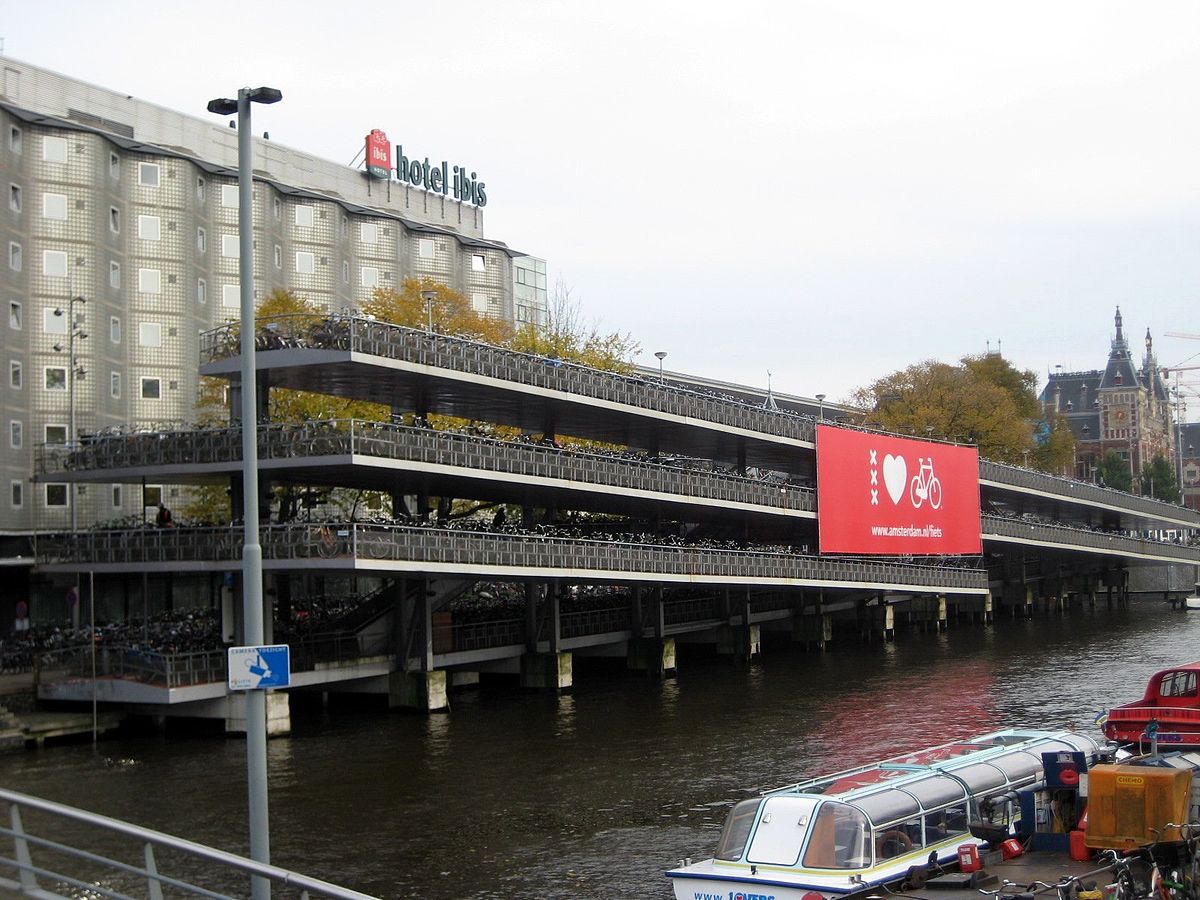 The underwater bike park at Amsterdam Centraal marked the end of an era.
,This week, the old fietsflat parking lot at Stationsplein has closed its doors forever and it has been announced that people have until February 24 to pick up their bikes. It has been announced that the old parking lot will be open every day from 7 am to 7 pm for those who will buy their bikes. It was also stated that the bicycles not received by the deadline will be taken to the Bicycle Depot (Fietsdepot) of the municipality.
Fietsflat, meaning "bike flat", was located to the west of the main station building. This structure was opened in 2001 and was designed as a temporary solution for passengers who use public transport and need a place to park their bikes.
More than 20 years after it opened its doors, on 30 January fietsflat officially closed, taking with it around 2,500 parking spaces for bicycles. This closure was more than compensated by the addition of two new parking spaces to the station. One of the new parking spaces is known to hold 7,000 bikes under Stationsplein (opened on 26 January) and the other at Ijboulevard (opening 14 February) for 4,000.
According to the municipality's statement, Fietsflat stood out as an iconic building that captures Amsterdam as a bicycle city in a single image and is therefore frequently photographed by tourists. Although cyclists will no longer be able to use this building, the fietsflat will not be demolished any time soon, and the municipality will keep the building in case additional spaces are needed.