Things to consider when buying a used car in the Netherlands
Things to consider when buying a used car in the Netherlands. What are the points you should keep in mind before buying a used car in the Netherlands and what are the websites you should definitely check out?
-You will find the web address below that you can use to make a damage record inquiry. However, since the damage record or record of imported vehicles is unknown, care should be taken for vehicles in this group.
.
-It is possible to find out what you should pay attention to in general when purchasing a used vehicle and whether the price of the vehicle you will buy is reasonable at the following address:
.
-Although it may be slightly higher, it will be safer to shop from the website below or from "brand galleries" that offer brand guarantees.
.
-You can also search for advertisements on the following sites, which are similar to sahibinden.com in Turkey and in the Netherlands:
.
.
A detailed auto appraisal, with a fee of 100-300 euros, will allow you to know almost everything about the paint, bodywork, equipment and engine condition of the vehicle you will buy.
It can be understood whether the vehicle has commercial use by looking at the previous owners. Company vehicles are not preferred much in Turkey, but a commercial/lease vehicle for the Netherlands can also be seen as an advantage as it means a vehicle that has been regularly maintained at an authorized service centre.
-Before you buy the vehicle, you should definitely take a test drive. If the vehicle you like is sold at a brand showroom, they can even bring the vehicle to your location for a test drive.
.
Amsterdam 'fietsflat' bike parking lot closed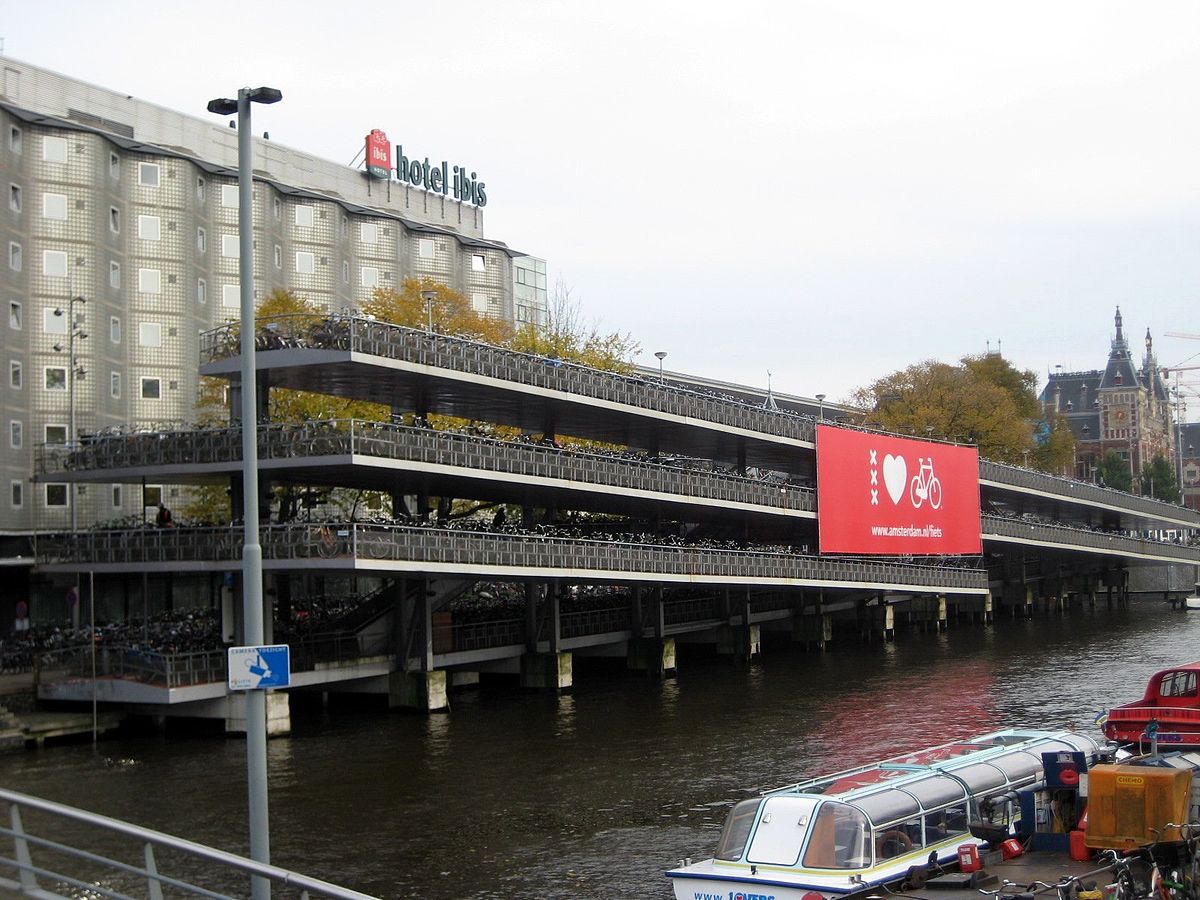 The underwater bike park at Amsterdam Centraal marked the end of an era.
,This week, the old fietsflat parking lot at Stationsplein has closed its doors forever and it has been announced that people have until February 24 to pick up their bikes. It has been announced that the old parking lot will be open every day from 7 am to 7 pm for those who will buy their bikes. It was also stated that the bicycles not received by the deadline will be taken to the Bicycle Depot (Fietsdepot) of the municipality.
Fietsflat, meaning "bike flat", was located to the west of the main station building. This structure was opened in 2001 and was designed as a temporary solution for passengers who use public transport and need a place to park their bikes.
More than 20 years after it opened its doors, on 30 January fietsflat officially closed, taking with it around 2,500 parking spaces for bicycles. This closure was more than compensated by the addition of two new parking spaces to the station. One of the new parking spaces is known to hold 7,000 bikes under Stationsplein (opened on 26 January) and the other at Ijboulevard (opening 14 February) for 4,000.
According to the municipality's statement, Fietsflat stood out as an iconic building that captures Amsterdam as a bicycle city in a single image and is therefore frequently photographed by tourists. Although cyclists will no longer be able to use this building, the fietsflat will not be demolished any time soon, and the municipality will keep the building in case additional spaces are needed.