The number of cases of monkeypox virus in the Netherlands exceeds a thousand
According to the figures updated on the website of the State Institute for Health and Environment (RIVM), affiliated to the Ministry of Health, the number of cases of monkeypox virus has exceeded a thousand.
It was stated by RIVM that a very large part of 1025 cases were seen in those who had a homosexual relationship, and it was noted that the virus was more common in those who had a relationship with more than one partner.
It was stated that there are cases in almost every age group, and it was noted that 616 of the cases were encountered in the North Holland region, where Amsterdam is also located.
In the Netherlands, vaccinations against monkeypox virus started in July for individuals in the risk group.
While vaccination was carried out in 25 municipalities in total, 5,441 doses of monkeypox vaccine were administered as of August 10, according to the data of RIVM.
Monkey pox, known as one of the rare diseases caused by an endemic virus, is divided into two as Congo and West African species.
The virus, which is usually transmitted from animal to human and rarely from person to person, can cause high fever and itchy blisters on the body.
According to the data released by the World Health Organization (WHO) on August 10, there have been 27,814 cases detected in 89 countries or regions worldwide since the beginning of the year.
The World Health Organization (WHO) declared the monkeypox epidemic, which continues to spread in the world, especially in Europe, as an International Public Health Emergency (PHEIC).
Amsterdam 'fietsflat' bike parking lot closed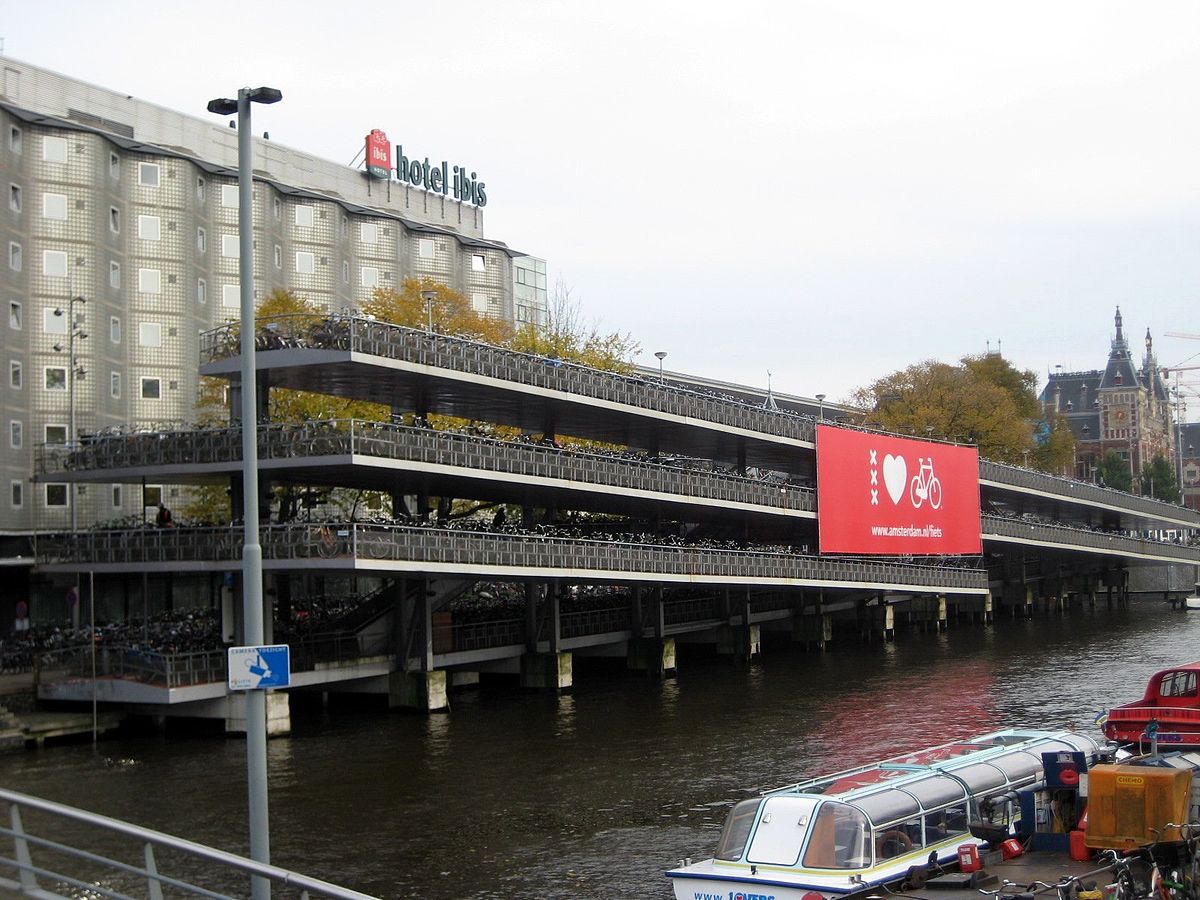 The underwater bike park at Amsterdam Centraal marked the end of an era.
,This week, the old fietsflat parking lot at Stationsplein has closed its doors forever and it has been announced that people have until February 24 to pick up their bikes. It has been announced that the old parking lot will be open every day from 7 am to 7 pm for those who will buy their bikes. It was also stated that the bicycles not received by the deadline will be taken to the Bicycle Depot (Fietsdepot) of the municipality.
Fietsflat, meaning "bike flat", was located to the west of the main station building. This structure was opened in 2001 and was designed as a temporary solution for passengers who use public transport and need a place to park their bikes.
More than 20 years after it opened its doors, on 30 January fietsflat officially closed, taking with it around 2,500 parking spaces for bicycles. This closure was more than compensated by the addition of two new parking spaces to the station. One of the new parking spaces is known to hold 7,000 bikes under Stationsplein (opened on 26 January) and the other at Ijboulevard (opening 14 February) for 4,000.
According to the municipality's statement, Fietsflat stood out as an iconic building that captures Amsterdam as a bicycle city in a single image and is therefore frequently photographed by tourists. Although cyclists will no longer be able to use this building, the fietsflat will not be demolished any time soon, and the municipality will keep the building in case additional spaces are needed.