The Netherlands fell to 28th in press freedom
It performed poorly compared to previous years and ranked 28th in the annual press freedom survey in the Netherlands. The country was ranked 2nd in 2013, 2014 and 2016.
The Netherlands has dropped one place each year since 2018, according to a report by Reporters Without Borders RSF. While finishing last year in 6th place, the Netherlands dropped 22 places this year and is in 28th place. Journalists in the Netherlands were physically attacked several times in the past year.
Although this dramatic decline came as a shock in the Netherlands, it did not come as a surprise. Ruth Kronenburg of Free Press Unlimited said that this has never happened before and that the Netherlands has always been at the forefront of press freedom. Kronenburg emphasized that decisive steps should be taken in order to continue this.
In the ranking calculated out of 100, the Netherlands took place between Slovakia and Argentina with 77.93 points. Norway's top spot was 92.65, followed by Denmark and Sweden, the two Scandinavian countries.
A total of 180 countries were included in the list. Iran (23.22), Eritrea (19.62) and North Korea (13.92) made the last three of the rankings. Turkey took the 149th place with 41.25 points.
Amsterdam 'fietsflat' bike parking lot closed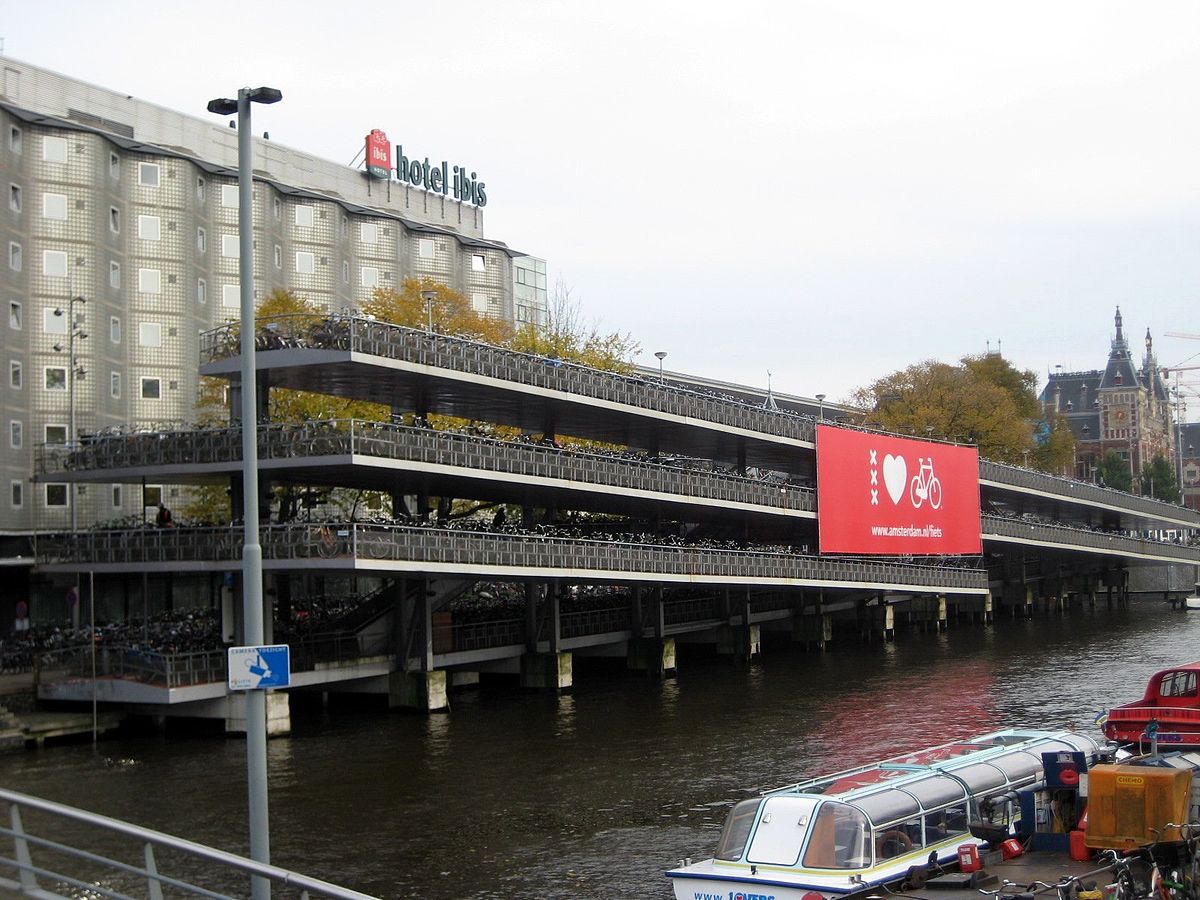 The underwater bike park at Amsterdam Centraal marked the end of an era.
,This week, the old fietsflat parking lot at Stationsplein has closed its doors forever and it has been announced that people have until February 24 to pick up their bikes. It has been announced that the old parking lot will be open every day from 7 am to 7 pm for those who will buy their bikes. It was also stated that the bicycles not received by the deadline will be taken to the Bicycle Depot (Fietsdepot) of the municipality.
Fietsflat, meaning "bike flat", was located to the west of the main station building. This structure was opened in 2001 and was designed as a temporary solution for passengers who use public transport and need a place to park their bikes.
More than 20 years after it opened its doors, on 30 January fietsflat officially closed, taking with it around 2,500 parking spaces for bicycles. This closure was more than compensated by the addition of two new parking spaces to the station. One of the new parking spaces is known to hold 7,000 bikes under Stationsplein (opened on 26 January) and the other at Ijboulevard (opening 14 February) for 4,000.
According to the municipality's statement, Fietsflat stood out as an iconic building that captures Amsterdam as a bicycle city in a single image and is therefore frequently photographed by tourists. Although cyclists will no longer be able to use this building, the fietsflat will not be demolished any time soon, and the municipality will keep the building in case additional spaces are needed.