RIVM: "Do not eat seafood from Westerschelde"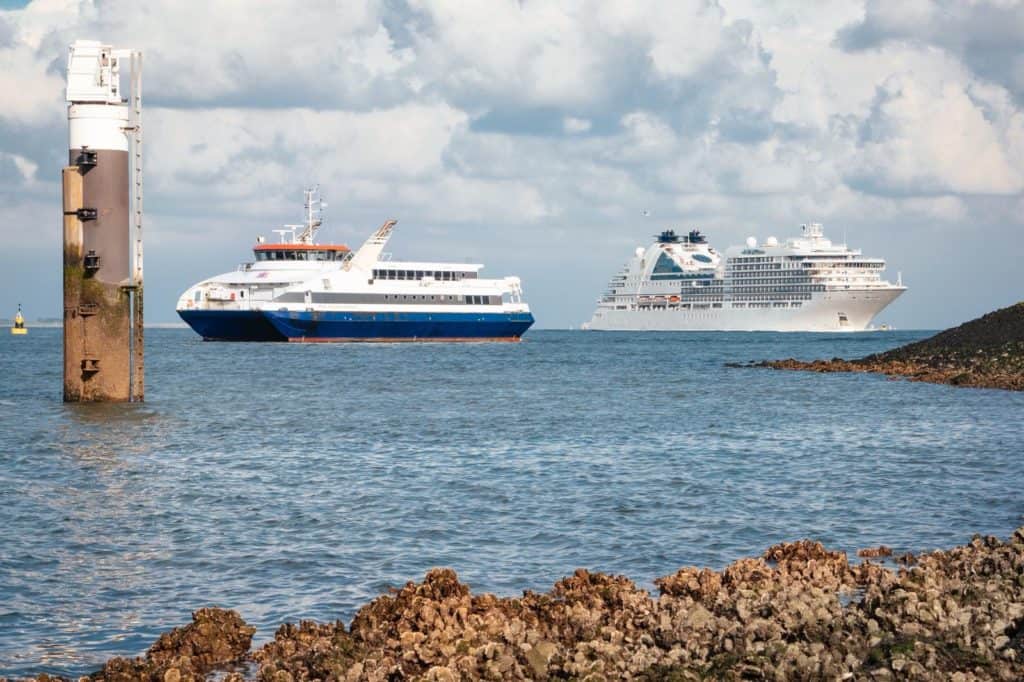 The RIVM, the National Institute of Public Health and the Environment, has warned that seafood from Westerschelde should not be eaten.
The reason for the warning is that seafood from this region contains 10 times more
PFAS
than other seafood.
PFAS is a group of widely used man-made chemicals that accumulate over time in the human body and the environment.
These are also known as "endless chemicals" as they are extremely persistent in our environment and in our bodies. These substances can cause health problems such as liver damage, thyroid disease, obesity, fertility problems and cancer.
The 3M chemical company, based in Belgium's Zwijndrecht region, dumps thousands of kilos of PFAS into the Schelde river each year. The waters of the river empties into Westerschelde in the Netherlands.
For this reason, RIVM stated that products coming out of Westerschelde will contain intense PFAS. GGD Zealand stated that they will conduct safety tests for products that will come out of the region.
Environmentalists in the Netherlands demonstrated at the airport
Environmental groups in the Netherlands organized a demonstration by entering the area where private jets are parked at Eindhoven Airport to draw attention to air, noise and environmental pollution.
The demonstrators who participated in the protest organized by the environmental group "Extinction Rebellion" jumped from the fences around Eindhoven Airport and entered the area where private jets were parked.
After the Royal Netherlands Police blocked the progress of the demonstrators, the activists started a sit-in in the area they were in.
Environmentalists, who wanted to reduce the number of flights at Eindhoven Airport, called for compliance with climate targets.
"CLIMATE JUSTICE"
The demonstrators carried banners that read: "Reduce flights", "Our border is the earth, not the sky", "Climate justice" and "Tax frequent flyers".
When the group of about 200 people, surrounded by the police, did not leave the airport, the police detained the demonstrators and ended the protest.
The Royal Police said in a statement on Twitter that the number of activists detained was 104.
SUSTAINABILITY EFFECT IN THE AIRPORT'S RESPONSE
In a written statement, Eindhoven Airport CEO Roel Hellemons emphasized that the highest possible effort is being made to be more sustainable.
"We recognize the urgency of the situation and share the view that the aviation industry, like other industries, should quickly become more sustainable." In the statement, it was stated that airline companies are encouraged to use newer and modern aircraft.
In the statement, it was noted that the number of daily flights from Eindhoven Airport, which has flights to 80 destinations, will not be increased.