Public transport workers go on strike in Den Haag, Netherlands
Employees of the public transport company HTM in Den Haag went on a one-day strike. Workers want better wages.
Employees of the HTM company, which operates public transport in Den Haag , went on a one-day strike. Bus and tram services in the city were canceled due to the strike.
RandstadRail employees, which organize flights between Den Haag and Zoetermeer, also joined the strike. 
5 percent increase in salaries demand
In the statement made about the strike organized by FNV and CNV, it was stated that a 5 percent increase in salaries was requested in order to increase the purchasing power of the employees.
In the statement, it was announced that after the strike in Den Haag today, strikes will be held in some cities in the Friesland and North Brabant regions on Friday and Saturday.
HTM company announced that there has been a loss due to the corona crisis in the past two years, so the salary increase will not be at the desired level.
Making a statement just before the announcement of the strike, the company stated that there will be a 3.1 percent increase in wages unilaterally this year.
About 2 thousand people work in the HTM company. Every day, approximately 325,000 passengers are transported on 13 tram and 10 bus lines. 
In addition to HTM, Den Haag, public transportation services are also provided to the surrounding centers such as Delft, Zoetermeer, Rijswijk, Nootdorp, Westland, Leidschendam and Voorburg. The company says it will lose about a quarter of a million euros if all trams and buses are not running for one day.
Employees of the EBS company, which provides intercity bus services, went on strike on Wednesday.
Strikes in 4 districts on Friday and Saturday
FNV announced on Thursday that it will hold strikes in the cities of Leeuwarden, Dokkum and Heerenveen in the Friesland region, and in Bergen op Zoom and Roosendaal in North Brabant on Friday. 
On Saturday, staff working in public transport will go on strike in the cities of Heijen, Roermond and Arnhem.
Photo: Zhi Zhou – Unsplash
Amsterdam 'fietsflat' bike parking lot closed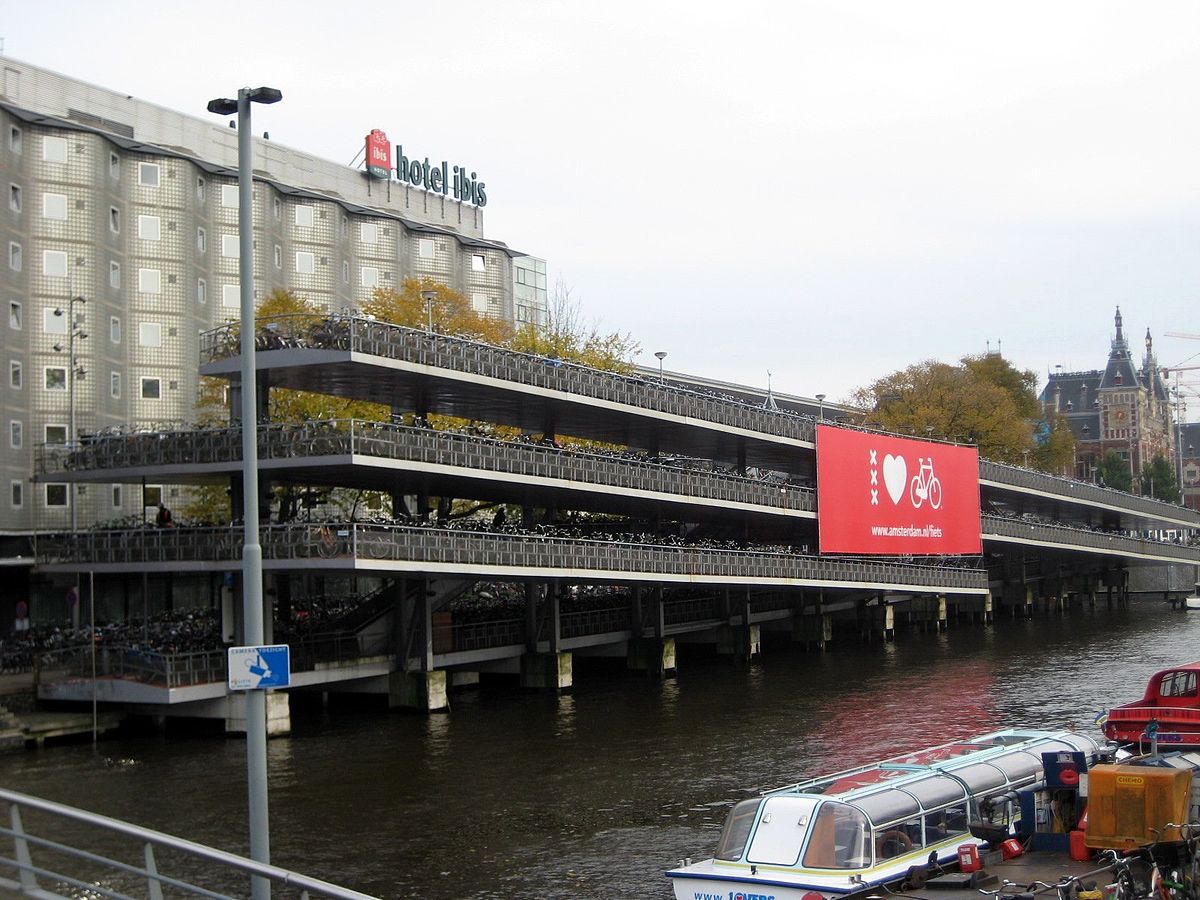 The underwater bike park at Amsterdam Centraal marked the end of an era.
,This week, the old fietsflat parking lot at Stationsplein has closed its doors forever and it has been announced that people have until February 24 to pick up their bikes. It has been announced that the old parking lot will be open every day from 7 am to 7 pm for those who will buy their bikes. It was also stated that the bicycles not received by the deadline will be taken to the Bicycle Depot (Fietsdepot) of the municipality.
Fietsflat, meaning "bike flat", was located to the west of the main station building. This structure was opened in 2001 and was designed as a temporary solution for passengers who use public transport and need a place to park their bikes.
More than 20 years after it opened its doors, on 30 January fietsflat officially closed, taking with it around 2,500 parking spaces for bicycles. This closure was more than compensated by the addition of two new parking spaces to the station. One of the new parking spaces is known to hold 7,000 bikes under Stationsplein (opened on 26 January) and the other at Ijboulevard (opening 14 February) for 4,000.
According to the municipality's statement, Fietsflat stood out as an iconic building that captures Amsterdam as a bicycle city in a single image and is therefore frequently photographed by tourists. Although cyclists will no longer be able to use this building, the fietsflat will not be demolished any time soon, and the municipality will keep the building in case additional spaces are needed.