Immigration from Ukraine! European countries started preparations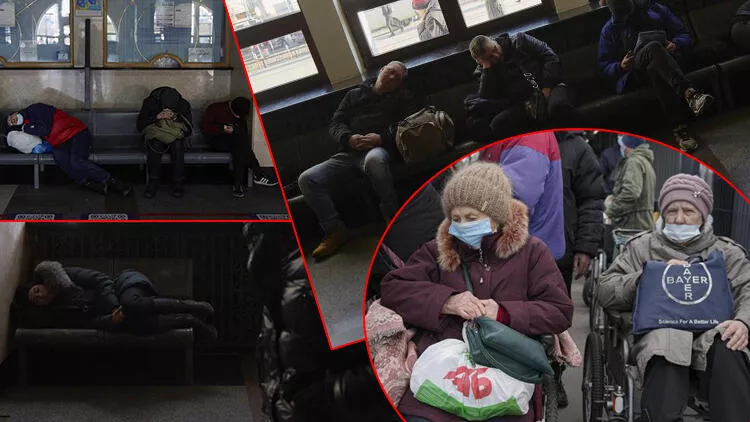 With the escalation of the Russia-Ukraine crisis and the growing possibility of a war on the territory of Ukraine, the fear of refugee influx arose in Europe. It was informed that countries such as Poland, Slovakia, Romania, Hungary and the Czech Republic have already started preparations for refugees from Ukraine. However, these preparations drew criticism around the world and Europe's hypocritical attitude towards immigrants was criticized.
After the escalating crisis between Russia and Ukraine , with Putin's official recognition of Donetsk and Luhansk, the possibility of war is greater than ever before… While the USA and NATO member countries continue to announce heavy sanctions against Russia, there is a huge humanitarian dimension in Ukraine. tragedy ensued.
The steps to be taken by the Russian army after Russia's decision in Luhansk and Donetsk, and the response of Ukraine to this together with its allies, also put Europe in alarm. European countries, which are on the verge of experiencing a major energy crisis after conflicting with Russia, are also looking for a solution to the possible influx of Refugees In The Coming Days.
Preparations for the steps to be taken if this scenario materializes have already started in countries such as Poland, Slovakia, Romania, Hungary and the Czech Republic.
Thousands of Eastern Ukrainians have already left the country for fear of Russian invasion.
The United Nations Refugee Agency, which defines the situation as quite 'moving', announced that the numbers have not increased much for now, but that more than 5 million people may become refugees in the coming period.
Video footage shot in eastern Ukraine clearly shows thousands of people trying to flee the country by swarming into trains and many other vehicles.
THE BIGGEST PREPARATION IS IN POLAND
It is known that 2 million Ukrainians already live in the country, while the Polish authorities announced that they are waiting for one million refugees and therefore preparations are made in hotels, dormitories and sports centers.
A Polish mayor said earlier this month that he was asked about housing options in his jurisdiction, how many people can be accommodated, and how much it costs.
Slovakia and Romania are among the countries that officially declared that they are preparing for an influx of refugees. Slovak Defense Minister Jaro Nad announced that preparations were made for a large number of refugees, while Romanian Interior Minister Lucian Bode gave a refugee number of 500,000 and announced that they expected an 'uncontrolled flow'. The Minister stated that they calculated how many refugee camps they could establish in short time periods of 10, 12 or 24 hours and announced that these meetings were held with neighboring countries.
Hungarian Prime Minister Viktor Orban, who is a staunch Putin ally, is among the leaders who prepared his country for the refugee influx.
The Czech Republic, on the other hand, is considering the refugees and the energy flow that Russia will interrupt.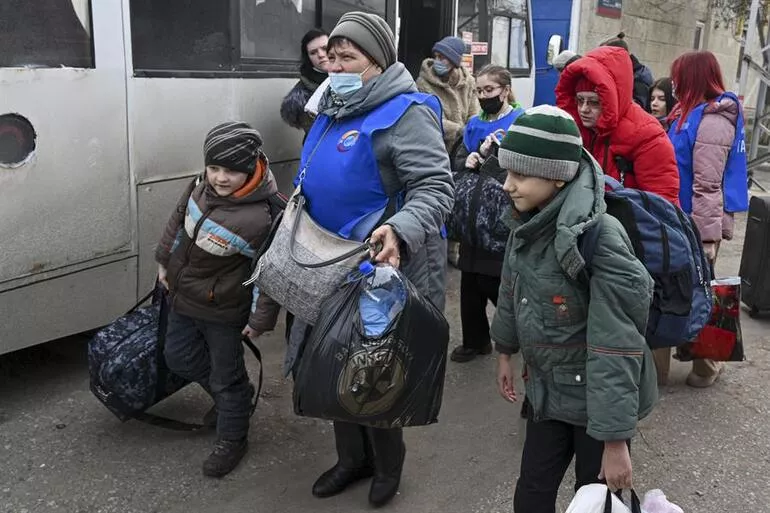 REPARATIONS GATHERED REACTION
However, there is a great reaction from the world to these countries. Many human rights organizations made a statement and reminded that European countries waiting to embrace Ukrainian refugees closed their doors and mistreated people from the Middle East and Africa. Underlining this inequality, human rights organizations underlined that even six months have not passed since Poland's persecution of hundreds of refugees trying to enter the country through Belarus. 
Numerous people around the world have accused European countries, especially Poland, of racism and inequality based on the ethnic origin of refugees.
A STATEMENT HAS BEEN ALSO FROM AUSTRALIA
Prime Minister Scott Morrison in Australia said that the immigration office was instructed to give priority to visa applications of people who want to come to his country from Ukraine.
He said there are currently around 430 applications, including student visas, family visas and other visa types.
While approximately 38 thousand people of Ukrainian origin live in Australia; The Prime Minister also said that around 1,400 Australian citizens are currently in Ukraine.
People who receive social assistance in the Netherlands will be able to receive assistance for 1200 euros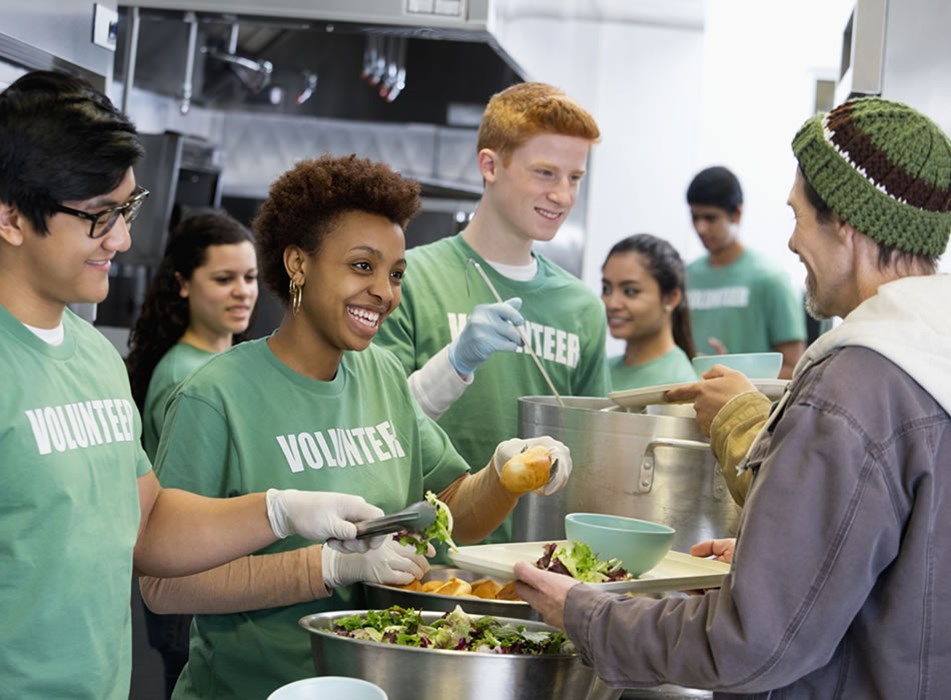 Those who receive social allowances in the Netherlands will be able to receive assistance for 1,200 euros without deductions.
Rules are being relaxed for those receiving social assistance. Those who receive allowances will be able to work in additional jobs without deductions from their salaries and receive 1200 euro monthly assistance.
Carola Schouten, Minister of Poverty Policy, Participation and Pensions, took a step for a change that would please those who receive social allowances (Bijstand). The allowances of those who do additional work other than the allowance and those who receive assistance in kind (aid in the form of goods or services) from their immediate surroundings will not be deducted. The amendment, drafted by Minister Schouten, must be approved by the House of Representatives.
In a statement on the subject on Monday, Minister Schouten noted that if the draft law, which is under preparation, is accepted, it will enter into force in July 2024. The minister emphasized that he wanted to ensure that "people rather than rules" are put at the centre.
Income from additional work and change in job description
The new amendment will allow those who receive social allowances to earn income from additional work up to a certain wage. According to the current law, different regulations are applied for different groups. But with the minister's change, they will all be tied to one rule.
The person receiving the social allowance will be able to earn up to 15 percent of the allowance amount through additional work. This additional income will not be deducted from the allowance.
In addition, another important point in the amendment, which is thought to come into effect, was brought to the sale of goods over the internet, which is seen as additional income.
Minister Schouten stated that income from the sale of goods, for example, through the Marktplaats, will soon no longer be considered additional income. The Minister noted that no deductions will be made from the social allowances "provided that the money they earn in this way does not add a structural and commercial character".
Helping family or acquaintances (Mantelzorger)
With the new law, people who receive allowances will be able to take care of their relatives, relatives or acquaintances without officially notifying them. He will also be able to stay with the person he cares for when necessary.
In the current law, the rule that people who receive social assistance can work for six months and keep 25 percent of their income, with a maximum of 226 euros per month, is valid. In the new amendment, this period may be extended for people (Mantelzorgers) who have a medical disability or have to look after their relatives.
Right to help for 1200 euro per year
In the Minister's statement; He noted that the in-kind aids provided by those receiving social allowances and their surroundings (for example, regularly buying food packages) to support their living will not be deducted from their allowance. These people receive food, etc., for 1200 euros per year. such as assistance.
In one case in 2020, a woman residing in Wijdemeren and receiving social benefits had to repay around 7000 euros. The woman, who was brought to court by the Social Services, told the judge that her elderly mother helped her because the allowance she received was not enough and she was doing grocery shopping for her.
In the first case, the court ordered the woman to repay 7000 euros to social services for the help she received from her mother between 2015 and 2018. The final decision in the case, which went to a higher court, was given that the woman had to pay 2800 euros back.