Free events in the Netherlands this weekend (29-30 October 2022)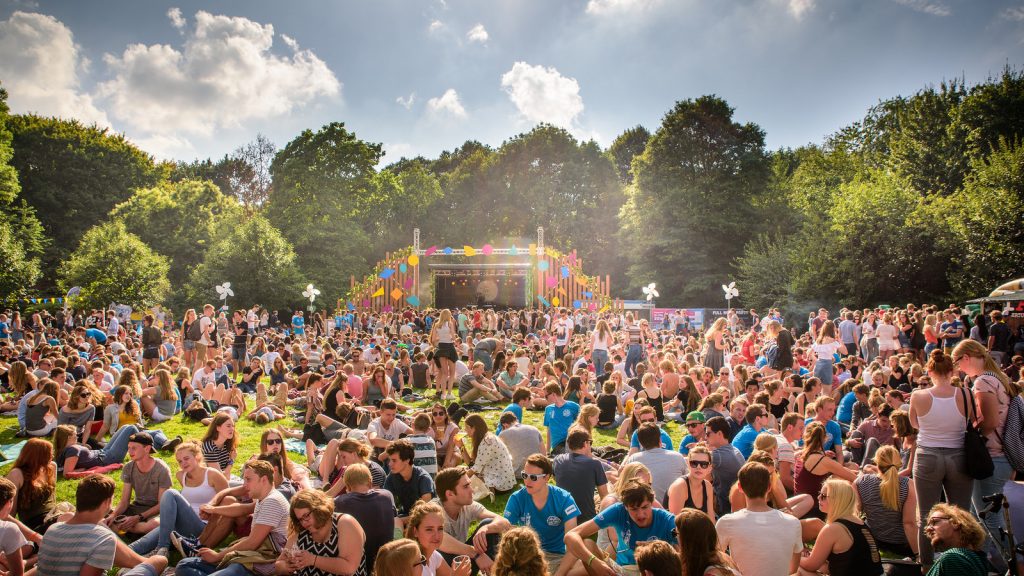 Our series of free events to be held in the Netherlands continues. You can participate in fun activities with the list of free events to be held in the Netherlands this weekend.
6 free events to attend in Amsterdam and Rotterdam from 29-30 October 2022:
1. Hiking and boating in the Night of the Nights (Nacht van de nacht)
Night of the Nights is a program where you can enjoy the fresh air and the calm of the night. If you come with your car, you can park your car at the Waternet location.
Start date and time: 29 October, 21.00
Address: Blooklan 5 at Loodsrecht, 1231 AZ, Waternet, Amsterdam
After a 4 km walk, you can participate in the event with a maximum of 4 people for a boat trip.
The purpose of the 2nd Future Food Expo is to showcase some of the current key challenges in our food systems and to generate discussions about future technologies that will affect how and what we eat.
You can walk around and learn about the 5 stations of the food supply chain, which includes food production, food processing, food transport and retail, food consumption and preparation, and food waste.
2.Future technologies and foods
Future technologies and foods will be offered at each of the stations and you will have the opportunity to try them! You can find 3D food printing, insect proteins, vertical gardening and much more at this fair!
Start date and time: 29 October, 11:00
Address: Marineterrein Amsterdam Kattenburgerstraat 5 Building 027-S 1018 JA Amsterdam
3. Tea Ceremony with morning meditation and live Handpan Concert
Leila's special Tea Ceremony and Hanpdan Concert at Moychay, one of the most peaceful and beautiful tea culture clubs in the heart of Amsterdam! On Saturday morning, first with the Tea Ceremony ('Cha Dao' 茶道, nature's path through tea), Leila will offer you tea specially selected for the season and guide you through a tea meditation that improves fluid flow.
This meditation will improve your taste and senses, health and spirit; delicious, fresh and healthy desserts will also be paired with tea. DJ/Musician @LeelaMusic's Handpan tunes will take you on an inner journey during and after the tea ceremony, creating a peaceful yet basic atmosphere.
Start date and time: 29 October, 10:00
Address: Moychay.nl Amsterdam Tea Culture Club 92H Rozengracht 1016 NH, Amsterdam
4. Yoga Vinyasa market practice in the park
If you want to enjoy the flow under the sun on a Sunday morning, you can come to De Pijp for a 60-minute Vinyasa lesson at 11:00 on Sunday.
These classes are open level and anyone can attend, from beginners to advanced practitioners. The practice will begin with meditation and breathing work and will end with asana practice. The intensity of the practice can always be adjusted according to your level.
You can bring any friend with you!
Start date and time: 30 October, 11:00
Address: Thérèse Schwartzeplein, Amsterdam
5. Woerden Wedding Fair
The Woerden Wedding Fair is an ideal place where experts and prospective bridal couples from the municipalities of Bodegraven-Reeuwijk, Mijdrecht, Montfoort, Nieuwkoop, Oudewater, Vinkeveen and Woerden meet to plan their wedding and get information.
You can book your tickets at www.trouwbeurs-woerden.nl with check-in times at 11:00, 13:00 or 14:30.
Start date and time: 29 October, 11:00 or 13:00 or 14:30
Address: Buitenplaats Kameryck Oortjespad 3 3471 HD Kamerik, Amsterdam
6. Manhattan Masters, The Frick Collection Exhibition at Mauritshuis
A tour of Manhattan Masters, The Frick Collection with art expert and cultural historian Hoo Man Chan. At the Manhattan Masters, Mauritshuis showcases the best from The Frick Collection in New York.
This will be a one-off opportunity (with one exception) to see these paintings in Europe, which left the continent more than a hundred years ago and have been in the United States ever since. One of the greatest masterpieces in the exhibition is Rembrandt's self-portrait dated 1658. You can visit this rare exhibition with art expert Hoo-Man Chan and deepen your insight into art. You can use Eventbrite to sign up.
Start date and time: 30 October, 15.00
Address: Centrale Bibliotheek Rotterdam 110 Hoogstraat 3011 PV Rotterdam
Sea level in the Netherlands has been rising faster than expected in recent years
As in the rest of the world, the sea level in the Netherlands is rising faster and faster.
According to the latest report, it is rising faster than 30 years ago.
Sea level in the Netherlands is rising faster and faster. Previous studies on this subject have also been confirmed by the latest report published by Deltares and the Dutch Meteorological Institute KNMI. Over the past 30 years, sea level has risen by an average of 2.9 millimeters each year.
Stating that the effect of wind on the sea level can now be determined accurately, Deltares stated that the latest sea level data obtained are therefore more reliable.
In the report, it was noted that sea level rose by an average of 1.8 millimeters per year about 30 years ago, but according to the data obtained, this rate of rise increased to 2.9 millimeters per year.
The report stated that the rate of sea level rise in the Netherlands increased at the same rate as the global rise.
The rapid rise in sea level is also a direct result of climate change. Due to the emission of heat-trapping greenhouse gases, the Earth is currently on average 1.2 degrees warmer than it was before the industrial revolution. This accelerates the melting of glaciers and thus the rise of sea level, as in the Greenland and Antarctic regions.
Fear of the Netherlands: Sea level rises above 2 meters
With its deepest point being the Zuidplaspolder 7m below sea level, half of the Netherlands' surface area is just a meter above or below sea level. Looking at the demographic structure, it is seen that about half of the population lives in areas below sea level.
KNMI's report in 2014 predicted a 1 meter rise in Dutch sea level by the end of the century. In the report published only 7 years later in 2021, it was stated that the sea level rose faster, and that it would rise by 2 meters at the end of the century.
Climatologists suggest raising dykes called "Dijk" and flood levees called "waterkering" to prevent the country from being flooded in case the sea level rises up to 2 meters. However, this measure may be insufficient if the sea level rises above 2 meters.
Measurements on which Deltares and KNMI are based were performed in Delfzijl, Harlingen, Den Helder, IJmuiden, Hoek van Holland and Vlissingen.
Nearly half of the Netherlands lies below the sea level.