Famine warning due to spring drought in Netherlands
The Farmers' Union ZLTO, which represents 12,000 farmers from South Gelderland, North Brabant and Zeeland, is sounding the alarm because of the dry spring. Lack of precipitation can lead to food shortages.
According to ZLTO board member Janus Scheepers, the seeds do not germinate because the ground is dry. The question to be asked, according to Schepers, is whether there will be enough affordable food for both humans and animals if harvests are inadequate.
Under normal conditions, one third of the world's grain production comes from Ukraine and Russia, while much less grain is produced due to the war. This is why more grains are planted in the Netherlands, but due to insufficient rainfall, the seeds are still not sprouting, Scheepers says.
"If the seeds don't start growing now, we'll have far less grain, both across Europe and in the Netherlands," Scheepers said. Because drought is pretty common."
Although February was rainy, March was generally dry. There was no significant rainfall in April. Low water levels as a result of insufficient rainfall can not only cause food shortages, but also damage shorelines and piers.
Amsterdam 'fietsflat' bike parking lot closed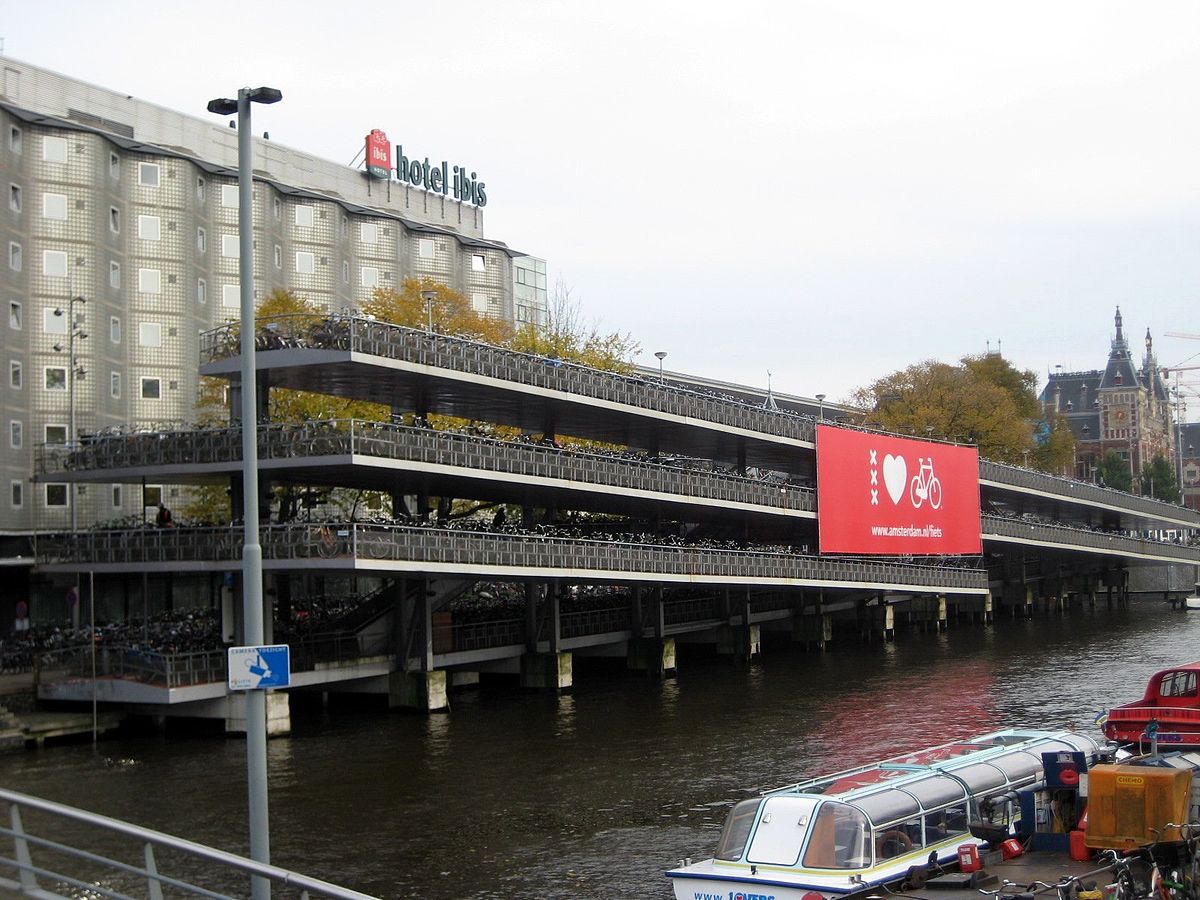 The underwater bike park at Amsterdam Centraal marked the end of an era.
,This week, the old fietsflat parking lot at Stationsplein has closed its doors forever and it has been announced that people have until February 24 to pick up their bikes. It has been announced that the old parking lot will be open every day from 7 am to 7 pm for those who will buy their bikes. It was also stated that the bicycles not received by the deadline will be taken to the Bicycle Depot (Fietsdepot) of the municipality.
Fietsflat, meaning "bike flat", was located to the west of the main station building. This structure was opened in 2001 and was designed as a temporary solution for passengers who use public transport and need a place to park their bikes.
More than 20 years after it opened its doors, on 30 January fietsflat officially closed, taking with it around 2,500 parking spaces for bicycles. This closure was more than compensated by the addition of two new parking spaces to the station. One of the new parking spaces is known to hold 7,000 bikes under Stationsplein (opened on 26 January) and the other at Ijboulevard (opening 14 February) for 4,000.
According to the municipality's statement, Fietsflat stood out as an iconic building that captures Amsterdam as a bicycle city in a single image and is therefore frequently photographed by tourists. Although cyclists will no longer be able to use this building, the fietsflat will not be demolished any time soon, and the municipality will keep the building in case additional spaces are needed.