Face mask mandatory in public transport in Belgium ended
The mask requirement applied in Belgium due to the Covid-19 epidemic has also ended in public transportation. Only hospitals, doctor's offices and pharmacies will require masks.
Due to the new type of coronavirus (Covid-19) epidemic in Belgium, the obligation to wear a mask, which has been applied in public transport for more than two years, has been lifted.
At the end of the meeting of the Belgian government on Covid-19 measures, a statement was made to the press.
According to the decisions taken by the government as of Monday, May 23, passengers will not be required to wear masks in public transport.
MASK REQUIREMENTS WILL CONTINUE IN HOSPITALS, PRAYERS AND PHARMACIES
Only hospitals, doctor's offices and pharmacies will require masks. It will be recommended to wear a mask in places such as very crowded places and sick and elderly care homes.
The measures, which were previously applied and some of them were relaxed, were also lifted during travels to Belgium. Thus, the restriction applied to "non-essential" travel to Belgium from non-EU countries has ended.
Those coming from outside the EU are no longer required to show a valid Covid-19 certificate recognized by Belgium. The Covid-19 certificate shows that you were vaccinated, had the disease within 6 months, or had a negative PCR test in the last 72 hours.
Passengers will also no longer be required to fill out a tracking form for Covid-19 upon arrival in Belgium.
In Belgium, the positive trend in the data on the epidemic in recent months continues. In the country where the cases continue to fall, the number of daily cases is currently 3 thousand 500, the number of daily deaths is around 10.
Amsterdam 'fietsflat' bike parking lot closed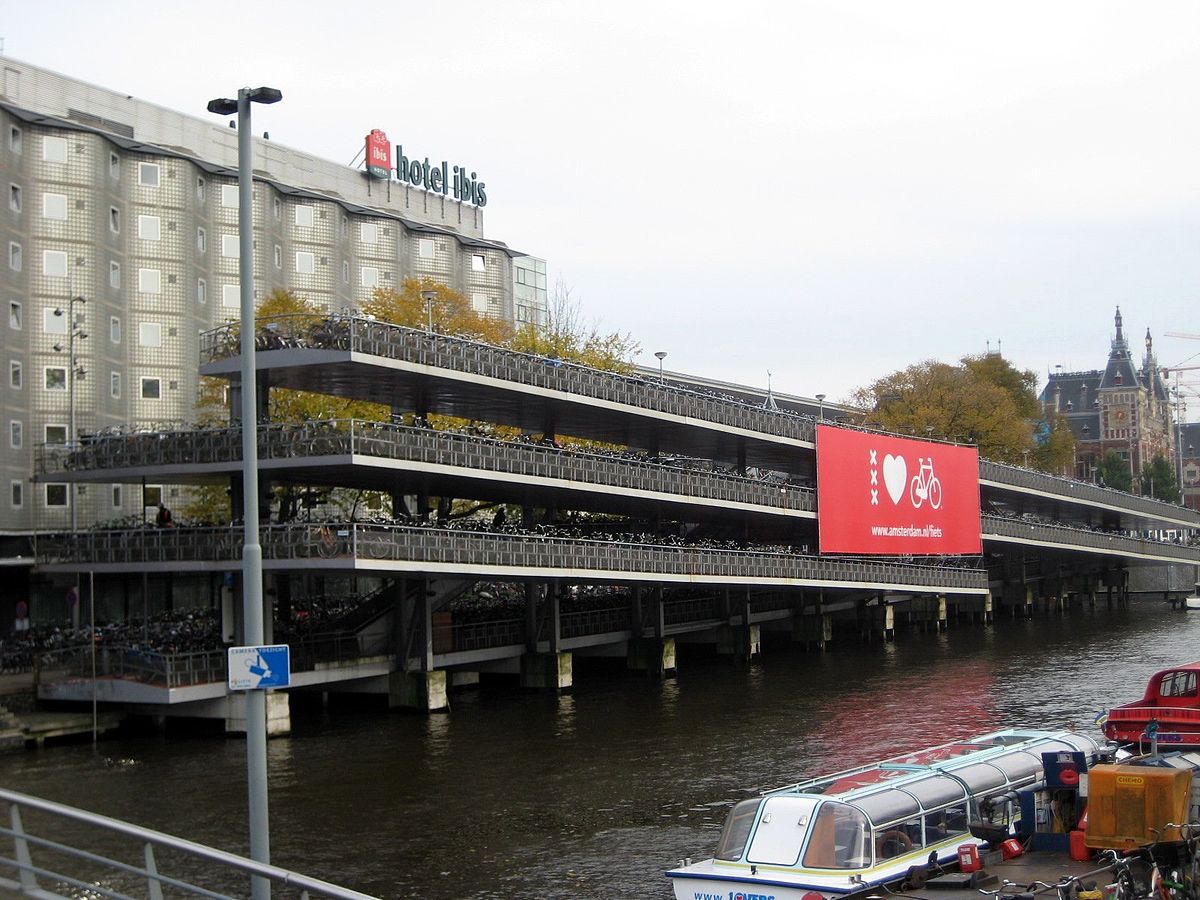 The underwater bike park at Amsterdam Centraal marked the end of an era.
,This week, the old fietsflat parking lot at Stationsplein has closed its doors forever and it has been announced that people have until February 24 to pick up their bikes. It has been announced that the old parking lot will be open every day from 7 am to 7 pm for those who will buy their bikes. It was also stated that the bicycles not received by the deadline will be taken to the Bicycle Depot (Fietsdepot) of the municipality.
Fietsflat, meaning "bike flat", was located to the west of the main station building. This structure was opened in 2001 and was designed as a temporary solution for passengers who use public transport and need a place to park their bikes.
More than 20 years after it opened its doors, on 30 January fietsflat officially closed, taking with it around 2,500 parking spaces for bicycles. This closure was more than compensated by the addition of two new parking spaces to the station. One of the new parking spaces is known to hold 7,000 bikes under Stationsplein (opened on 26 January) and the other at Ijboulevard (opening 14 February) for 4,000.
According to the municipality's statement, Fietsflat stood out as an iconic building that captures Amsterdam as a bicycle city in a single image and is therefore frequently photographed by tourists. Although cyclists will no longer be able to use this building, the fietsflat will not be demolished any time soon, and the municipality will keep the building in case additional spaces are needed.