Dutch Prime Minister Rutte: We will get a little poorer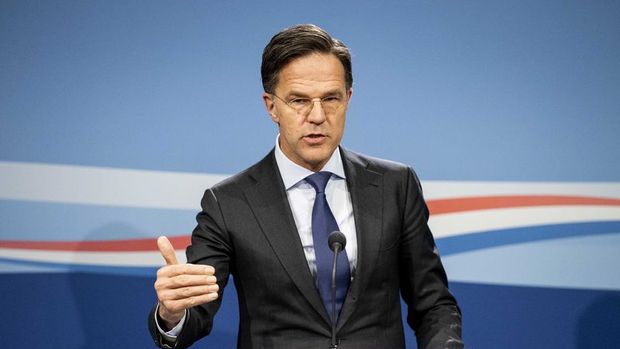 Rutte stated that the increase in the inflation figure to 11.9 in March is "worrying" and said, "We are facing a tremendously high inflation. Of course, this affects many people. We will all become a little poorer in the future. This will really happen. We have to be clear about this." said.Pointing out that everyone will seriously feel the impact of the Russia-Ukraine war on energy prices this year, Rutte said, "Inflation is so terribly high and energy prices are rising so fast that my most honest message to the Netherlands is that the government will not be able to solve all of them. Its effects this year, all of us collectively. "We're going to feel it. We're going to really feel it together. We all need to use our wallets wisely." used the phrase.
Environmentalists in the Netherlands demonstrated at the airport
Environmental groups in the Netherlands organized a demonstration by entering the area where private jets are parked at Eindhoven Airport to draw attention to air, noise and environmental pollution.
The demonstrators who participated in the protest organized by the environmental group "Extinction Rebellion" jumped from the fences around Eindhoven Airport and entered the area where private jets were parked.
After the Royal Netherlands Police blocked the progress of the demonstrators, the activists started a sit-in in the area they were in.
Environmentalists, who wanted to reduce the number of flights at Eindhoven Airport, called for compliance with climate targets.
"CLIMATE JUSTICE"
The demonstrators carried banners that read: "Reduce flights", "Our border is the earth, not the sky", "Climate justice" and "Tax frequent flyers".
When the group of about 200 people, surrounded by the police, did not leave the airport, the police detained the demonstrators and ended the protest.
The Royal Police said in a statement on Twitter that the number of activists detained was 104.
SUSTAINABILITY EFFECT IN THE AIRPORT'S RESPONSE
In a written statement, Eindhoven Airport CEO Roel Hellemons emphasized that the highest possible effort is being made to be more sustainable.
"We recognize the urgency of the situation and share the view that the aviation industry, like other industries, should quickly become more sustainable." In the statement, it was stated that airline companies are encouraged to use newer and modern aircraft.
In the statement, it was noted that the number of daily flights from Eindhoven Airport, which has flights to 80 destinations, will not be increased.