Duck feeding ban in Rotterdam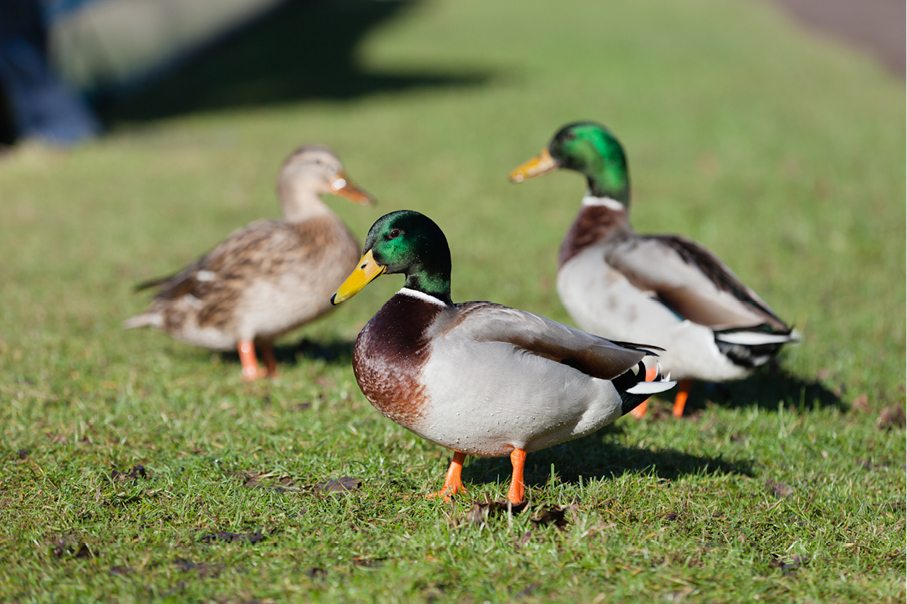 Rotterdam Municipality will ban duck feeding from 1 July. The Animal Party PvdD submitted a motion to the city council on the subject. 
It has been stated that foods such as bread left around to feed the ducks increase the number of mice and seagulls.
The same complaints were raised at the Amsterdam City Council in February. "The food spilled around attracts rats," said Carolien de Heer, one of the officials. In addition, the bread is harmful to ducks because it is salty. You are not doing them any favors by feeding the ducks," she had said.
It has not yet been announced what punishment will be given to those who keep ducks. However, it is said that there could be a fine if the decision is approved by the City Council. The ban will not include private parks and forest areas. That's why it has published a list of healthy foods for those who want to keep ducks in the parks. According to the list, ducks can eat corn, peas or lettuce leaves.
Environmentalists in the Netherlands demonstrated at the airport
Environmental groups in the Netherlands organized a demonstration by entering the area where private jets are parked at Eindhoven Airport to draw attention to air, noise and environmental pollution.
The demonstrators who participated in the protest organized by the environmental group "Extinction Rebellion" jumped from the fences around Eindhoven Airport and entered the area where private jets were parked.
After the Royal Netherlands Police blocked the progress of the demonstrators, the activists started a sit-in in the area they were in.
Environmentalists, who wanted to reduce the number of flights at Eindhoven Airport, called for compliance with climate targets.
"CLIMATE JUSTICE"
The demonstrators carried banners that read: "Reduce flights", "Our border is the earth, not the sky", "Climate justice" and "Tax frequent flyers".
When the group of about 200 people, surrounded by the police, did not leave the airport, the police detained the demonstrators and ended the protest.
The Royal Police said in a statement on Twitter that the number of activists detained was 104.
SUSTAINABILITY EFFECT IN THE AIRPORT'S RESPONSE
In a written statement, Eindhoven Airport CEO Roel Hellemons emphasized that the highest possible effort is being made to be more sustainable.
"We recognize the urgency of the situation and share the view that the aviation industry, like other industries, should quickly become more sustainable." In the statement, it was stated that airline companies are encouraged to use newer and modern aircraft.
In the statement, it was noted that the number of daily flights from Eindhoven Airport, which has flights to 80 destinations, will not be increased.