Declining interest in Randstad region in the Netherlands
The proportion of people leaving the Randstad area in the Netherlands has increased over the past year. According to the National Statistics Agency (CBS), 75,000 people left the region last year. The number of people who moved to the region was 55 thousand.
CBS data indicated that those over the age of 30 are increasingly leaving the west of the country.
Statistics also show that the number of people leaving the Randstad area has increased since 2014. While 48 thousand people left the region in 2014, this number increased to 70 thousand in 2020.
On the other hand, the proportion of those who moved to Randstad remained roughly the same, reaching 55 thousand last year. Looking at all the data, the number of Dutch people giving up city life has been increasing since 2017.
However, the increase in the number of people leaving Randstad does not mean that the region is empty.
Amsterdam 'fietsflat' bike parking lot closed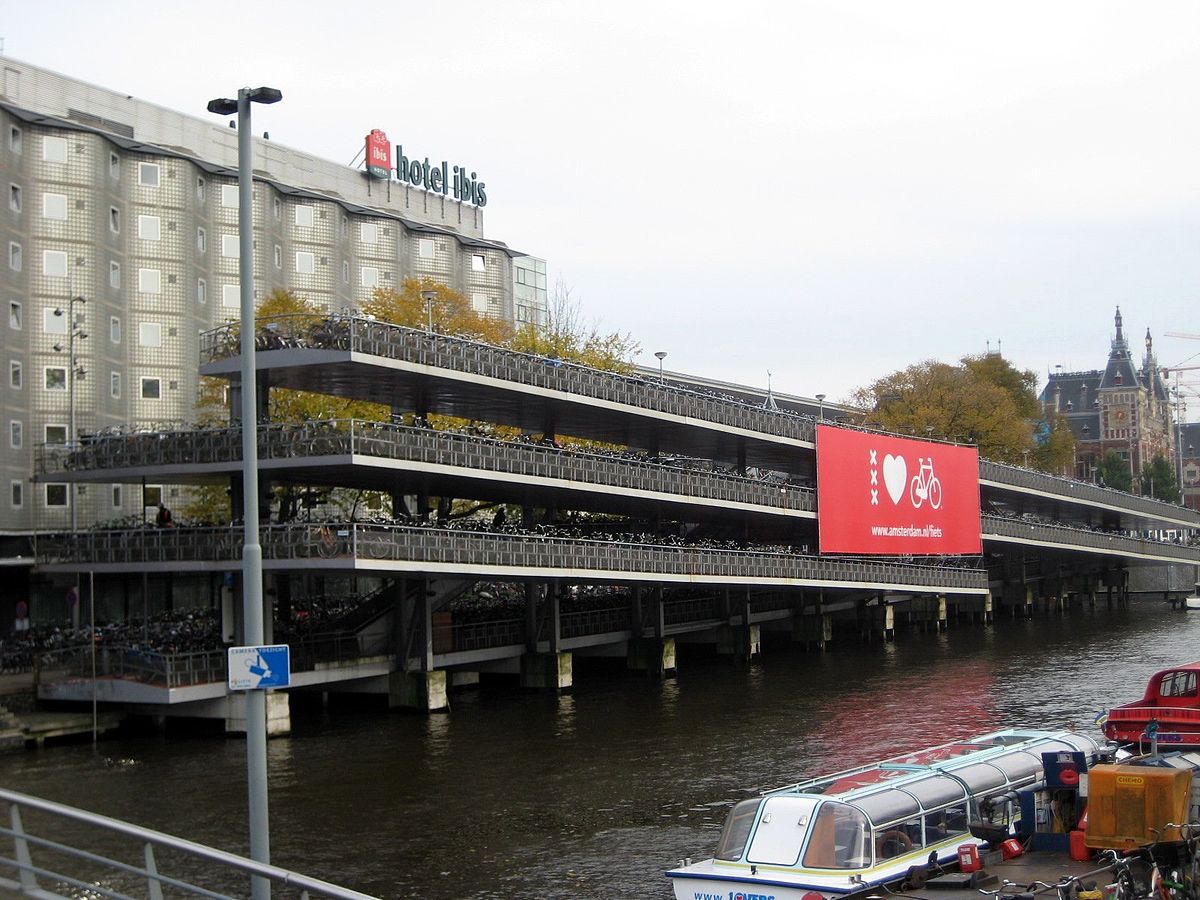 The underwater bike park at Amsterdam Centraal marked the end of an era.
,This week, the old fietsflat parking lot at Stationsplein has closed its doors forever and it has been announced that people have until February 24 to pick up their bikes. It has been announced that the old parking lot will be open every day from 7 am to 7 pm for those who will buy their bikes. It was also stated that the bicycles not received by the deadline will be taken to the Bicycle Depot (Fietsdepot) of the municipality.
Fietsflat, meaning "bike flat", was located to the west of the main station building. This structure was opened in 2001 and was designed as a temporary solution for passengers who use public transport and need a place to park their bikes.
More than 20 years after it opened its doors, on 30 January fietsflat officially closed, taking with it around 2,500 parking spaces for bicycles. This closure was more than compensated by the addition of two new parking spaces to the station. One of the new parking spaces is known to hold 7,000 bikes under Stationsplein (opened on 26 January) and the other at Ijboulevard (opening 14 February) for 4,000.
According to the municipality's statement, Fietsflat stood out as an iconic building that captures Amsterdam as a bicycle city in a single image and is therefore frequently photographed by tourists. Although cyclists will no longer be able to use this building, the fietsflat will not be demolished any time soon, and the municipality will keep the building in case additional spaces are needed.