A native of Amsterdam: The Gray Heron Bird!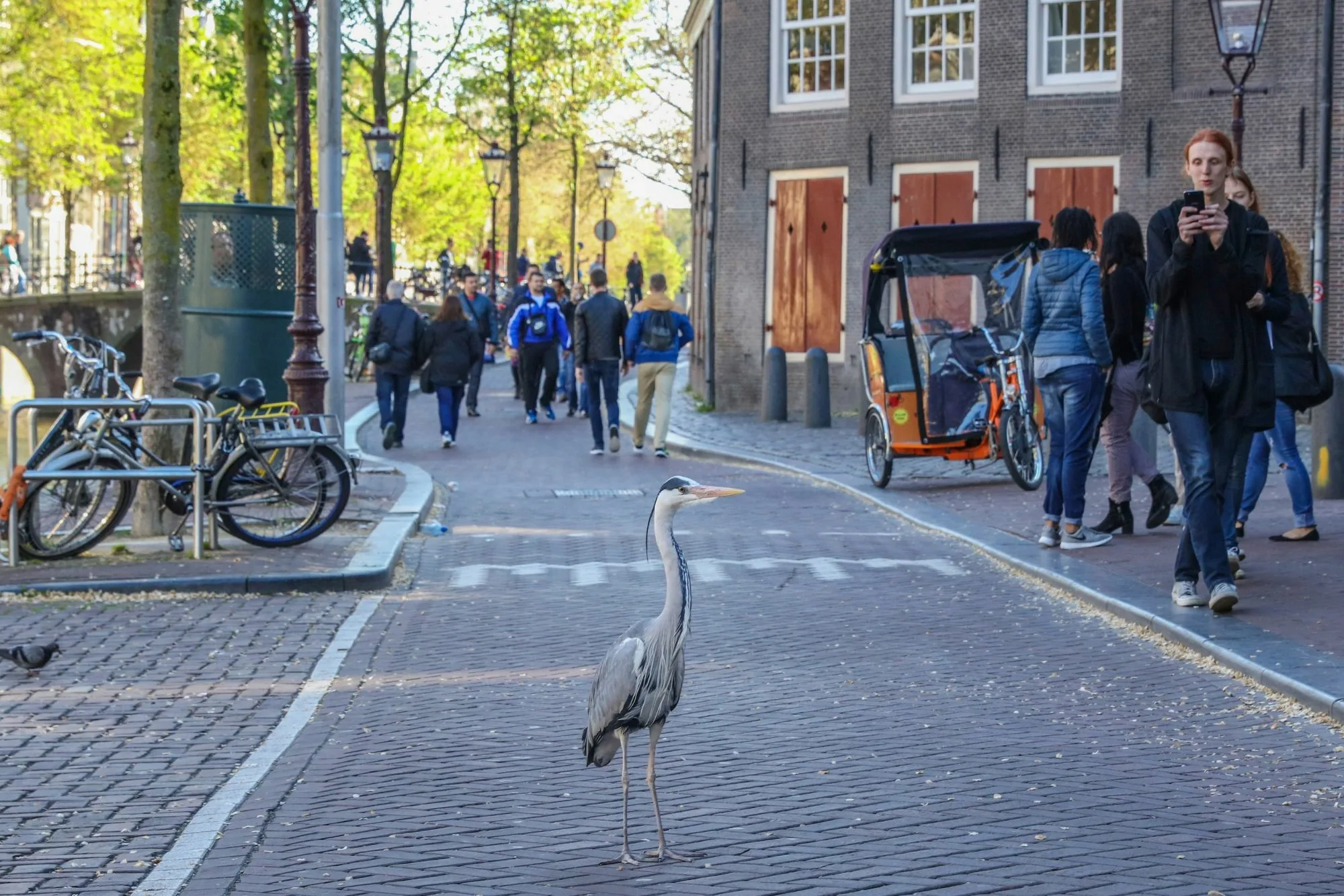 The streets belong to them, Grey herons of Amsterdam! The grey heron birds that you can see in many parts of Amsterdam have adapted to city life.
The gray heron, which is a bird species from the heron family, is 90-100 cm long, 175-195 cm wingspan and 1-2 kg in weight. The plumage of the birds is generally mostly gray above and off-white below.
These birds, which can live in all kinds of shallow water, fresh water, salt water, channels with little depth and slow flow, prefer wooded areas for shade and nesting.
Their diet consists of frog crabs, crustaceans, swimming insects, small birds and plant matter, as well as visiting street markets and snack bars in Amsterdam!
Here are some interesting photos of gray heron birds that can be seen in every corner of Amsterdam!
At the Dappermarket in the east of Amsterdam, herons can often be seen circling around the stalls. (Photo by by Julie Hrudova/The Guardian)
1.2 million euros raised in the Giro 7244 aid campaign in the Netherlands
1.2 million euros were collected in the donation campaign initiated by the Dutch Red Cross for earthquake victims in Turkey and Syria.
1.2 million euros were collected in the Giro 7244 donation campaign launched by the Dutch Red Cross due to the earthquakes of magnitude 7.7 and 7.6, the epicenter of which was Kahramanmaraş.
The balance sheet of the earthquake, which caused thousands of deaths and injuries in Turkey and Syria, is getting worse. After the disaster, it was announced that 1 million 275 thousand euros were collected in a day in the donation campaign opened by the Red Cross for earthquake victims in both countries.
In a statement to the press, the spokesperson of the Red Cross stated that he was pleased with the donations collected in a short time, but stated that they calculated that at least 70 million euros would be required to provide all the emergency aid to the earthquake victims in the region.
The Dutch Ministry of Foreign Affairs announced that 6 of its citizens disappeared in the earthquake zone in Turkey. The Ministry stated that it is seriously concerned about the situation of 6 Dutch citizens, but it is difficult to get precise information due to the situation in the region.
Rode Kruis is involved in the removal of people under the rubble in the earthquake area, first aid and transport of the injured to the hospital. It also provides tents, blankets and food aid.