7 winter escape routes in the Netherlands you can take by train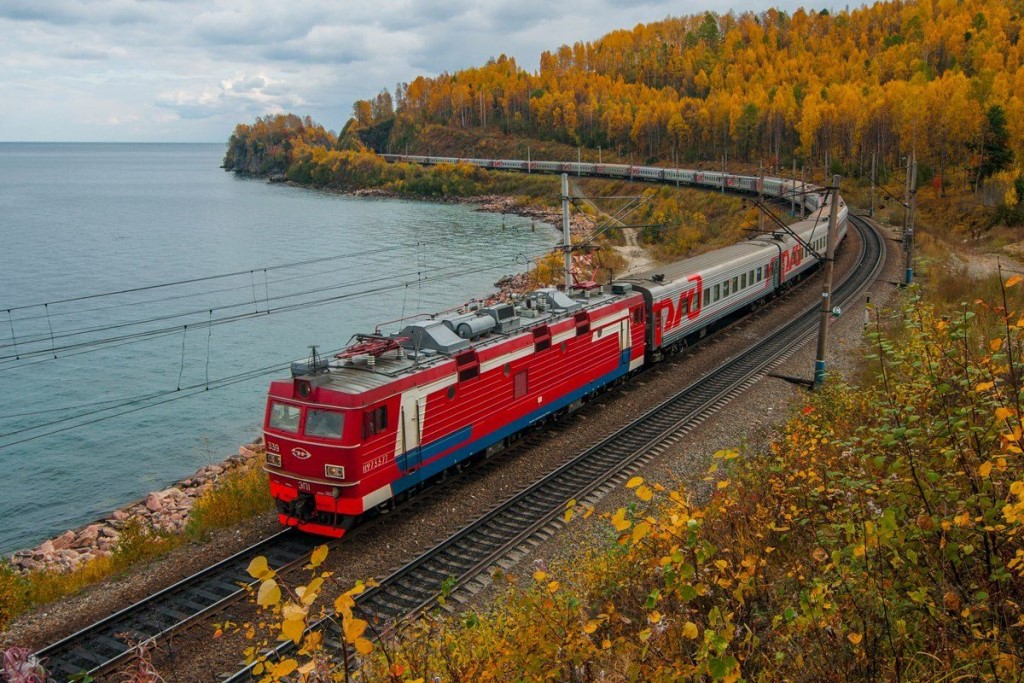 Although it can be difficult to predict and be prepared for the weather in the Netherlands, there are plenty of options to enjoy the weather in any condition. 
Moreover, to do this, you can choose rail transportation, which is one of Europe's most developed and most environmentally friendly travel routes. This means making a winter trip that is both affordable and quite romantic. Belgium, France, Luxembourg, Switzerland, Austria, Denmark and the Czech Republic; Whichever you choose, they're all routes you can reach in just one day.
The most convenient way to book trains between countries in Europe is to use NS's international website or Rail Europe. You can also purchase an interrail card if you plan to travel for an extended period of time, or opt for a more flexible – but also more expensive option – to purchase tickets as you go. Prices listed are based on booking one month in advance, so if you book for example tomorrow it will be more expensive.
1. Gent
Gent' is described as a more relaxed and accessible Bruges, with a striking mix of old and new architecture that graces its city centre. And to be honest, considering the short travel time from Amsterdam to Ghent, a trip to Ghent sounds pretty tempting. There's no reason to take short trips like this by plane because it will probably take much longer than if you took the train.
Arrival time: 3 hours
One way ticket: 29-37 €
2. Strasbourg
Tired of The Hague, the international city of peace and justice? So leave The Hague and go to Strasbourg! It's true that Strasbourg is the home of the European Parliament and you'll get your fill of politics here, but that's okay. Because Strasbourg is also a truly beautiful city: there are two UNESCO World Heritage sites, Notre-Dame Cathedral (not the one that burned in Paris) and the Imperial or German Quarter.
In addition to these, there are many beautiful parks in Strasbourg that you can enjoy even in winter weather. And hang tight, you can enjoy both Germany and France at the same time, as Strasbourg is a historically contested city between the two countries and the cultural mix is ​​quite pronounced.
The train will take you through Paris, so although it's a short journey, it might be worth a delay exploring the French capital. But if you do not prefer this delay, there is another very simple route alternative that will take you to Strasbourg in less than half a day. Strasbourg is a great option if you just want to go somewhere for the weekend.
Arrival time: 6 hours
One way ticket: 42.20
3. Luxembourg
If you want to penetrate the essence of Western Europe, you should not miss Luxembourg. Luxembourg is at the heart of everything and is multilingual (you can find people speaking English, French, German and Luxembourgish there) and has a deep understanding of culture and history.
One of the most important of these cultural elements, Luxembourg Castle is a must-visit place. The fort was known as Gibraltar of the North until it was made unfit for military use in 1867. It has a great wine and dining scene, making it a major attraction for the winter months.
So what does a Luxembourg train journey look like? You can easily get to Luxembourg in Bruxelles-Midi, usually with just one transfer. If you start the day early, you might even be in Luxembourg for a little late lunch. Download a movie to watch on your phone and the journey is over before you know it.
Arrival time: 6 hours
One way ticket: 32.50 €
4. Zurich
Most of us know about Zurich as an expensive financial centre, this information is true but incomplete. Because there is so much more to Zurich than that, which is why Zurich stands out as one of the best winter destinations by train. First of all, there is the fact of the beautiful and clean nature of Switzerland. Zurich is a lakeside city with the beautiful Limmat River running through the Old Town. In the summer, locals swim in both the river and the lake, but unless you're a little crazy, you probably don't want to do this in the winter.
Each of the small mountains that surround the city have amazing hiking trails, so get ready and head to these parks. There are few things better than a visit to a museum in winter, and Zurich is full of them.
The train journey is exactly eight hours and usually includes two stops: one in Frankfurt and the other in Basel, Switzerland. Eight hours is short enough that you don't have to split the journey, but if you want to (like if you have young children), Frankfurt is a great place to do it.
Arrival time: 8 hours
One way ticket: 37.90 €
5. Vienna
If your expectation from a trip is to walk on boulevards with high-quality architecture, Vienna should be the place to go. But if for some reason you want to visit a city on a Sunday, it's not wise to consider Vienna the first place to go. Because with its places to visit, just one day will never be enough for Vienna.
Vienna is the center of Habsburg imperial history for which it is known. You can come here and visit the magnificent castles; Schonbrunn, with its cheerful yellow walls and stories from the private lives of Sisi, Franz Joseph or Hofburg, and the addition of new architectural styles that each new monarch tries to show themselves: All are great locations to visit. There is also a coffeehouse culture in Vienna. You can watch Vienna while eating a delicious cake and drinking coffee.
The train journey sometimes has only one stop in Frankfurt, but other alternatives have more than one stop, for example in Munich or Saltzburg. Either option can be a great idea, depending on whether you want to split the trip. Saltzburg is a beautiful city surrounded by mountains, and Munich, although expensive, is a beautiful place to explore for a day.
Arrival time: 11 hours
One-way ticket: from 30 €
6. Copenhagen
To be honest, Copenhagen is a bit higher in preference than the cities listed above. The train ride takes you through beautiful countryside and cityscapes.
So what can be done in Copenhagen? If you are interested in books, the first thing to recommend would be to visit the Royal Library, not only for the books, but also for the architecture. This library has two parts: the 19th century red brick side and the newer 'Black Diamond' extension that shimmers in the sunlight. Then you can stop by the famous town of Christiania, home of hippies and pot dealers. We assure you that it will be a very unique experience.
So what does an eleven-hour train ride to Copenhagen look like? You will have two or three transfers, one in Osnabruck and the other in Hamburg. Hamburg would be the perfect place to take a break from the journey as it's about halfway through the journey, but if you don't choose that, the journey can be done entirely in one day.
Arrival time: 11 hours
One-way ticket: from 38 €
7. Prague
Prague is famous for its cheap beer and attracts revelers from far and wide every year. But there is much more to Prague than that: above all, the architecture is breathtaking. The Old Town Hall is one of the most popular places. Built in 1338, the gothic church is adorned with an astronomical clock on its tower. On the ground and second floors you can find the art exhibitions as well as the tourist office. Apart from these, Charles Bridge is another stop you should visit. The bridge was built in 1390 and attracts a significant number of tourists each year. So don't expect too much peace and quiet here.
Local artists and vendors may be around all day, but it's all part of the experience. The train ride from Amsterdam to Prague will take all day but you will pass by some beautiful places. Passing through Cologne and Frankfurt, you will stop in Nuremberg (so if you want to split the trip into two days, this would be the perfect place to stay). After a final transfer in Schwandorf, you will cross the German border into Czechia. It sounds like a long journey, but if you have a few good books or make a friend, you won't know how the journey ends.
Arrival time: 12 hours
One-way ticket: from 38 €
From majestic castles to dazzling architecture, to an intercultural journey; When it comes to winter destinations, there are so many places to choose from within Europe. And considering how easy it is to hop on a train, you can fill any weekend of the cold and dreary months with a hot ride.
Sea level in the Netherlands has been rising faster than expected in recent years
As in the rest of the world, the sea level in the Netherlands is rising faster and faster.
According to the latest report, it is rising faster than 30 years ago.
Sea level in the Netherlands is rising faster and faster. Previous studies on this subject have also been confirmed by the latest report published by Deltares and the Dutch Meteorological Institute KNMI. Over the past 30 years, sea level has risen by an average of 2.9 millimeters each year.
Stating that the effect of wind on the sea level can now be determined accurately, Deltares stated that the latest sea level data obtained are therefore more reliable.
In the report, it was noted that sea level rose by an average of 1.8 millimeters per year about 30 years ago, but according to the data obtained, this rate of rise increased to 2.9 millimeters per year.
The report stated that the rate of sea level rise in the Netherlands increased at the same rate as the global rise.
The rapid rise in sea level is also a direct result of climate change. Due to the emission of heat-trapping greenhouse gases, the Earth is currently on average 1.2 degrees warmer than it was before the industrial revolution. This accelerates the melting of glaciers and thus the rise of sea level, as in the Greenland and Antarctic regions.
Fear of the Netherlands: Sea level rises above 2 meters
With its deepest point being the Zuidplaspolder 7m below sea level, half of the Netherlands' surface area is just a meter above or below sea level. Looking at the demographic structure, it is seen that about half of the population lives in areas below sea level.
KNMI's report in 2014 predicted a 1 meter rise in Dutch sea level by the end of the century. In the report published only 7 years later in 2021, it was stated that the sea level rose faster, and that it would rise by 2 meters at the end of the century.
Climatologists suggest raising dykes called "Dijk" and flood levees called "waterkering" to prevent the country from being flooded in case the sea level rises up to 2 meters. However, this measure may be insufficient if the sea level rises above 2 meters.
Measurements on which Deltares and KNMI are based were performed in Delfzijl, Harlingen, Den Helder, IJmuiden, Hoek van Holland and Vlissingen.
Nearly half of the Netherlands lies below the sea level.