China aims for faster and higher quality growth with its recovery and modernization move
While China, the world's second largest economy, is gaining momentum to increase its recovery momentum and take its modernization move forward, it aims for a faster economic growth of about 5 percent in 2023 with more qualified development.
This projected target, higher than the country's 3 percent growth in gross domestic product (GDP) last year, was one of the key development goals in the government work report presented by Chinese Premier Li Keqiang at the national legislature's annual session, which began Sunday.
As national legislature delegates and political advisers gather for the first annual meeting since the 20th National Congress of the Communist Party of China (CCP) in October last year, the world is closely watching new policy moves for China's development. On the other hand, the rapid recovery of the country after the Kovid-19 pandemic has increased the hopes for a wider global growth and made this meeting even more important.
Ensuring stable and quality growth is key to the CCP's plan to build a large and modern socialist country by the middle of this century.
China's National Development and Reform Commission (NDRC), the top-level agency in charge of economic planning, reported on Sunday that at the 20th CCP National Congress, the country's GDP per capita will reach the same level as a mid-level developed country by 2035. It was noted that the introduction of "It is imperative that we maintain reasonable long-term economic growth, sustaining our miraculous achievements in rapid economic growth and long-term social stability while ensuring better quality and efficiency," the report said.
According to the NDRC's report on the implementation of the 2022 national economic and social development plan and the 2023 national economic and social development draft plan, a growth target of about 5 percent is "necessary to achieve growth, employment and price stability".
"This growth target will send a positive signal to the market and increase confidence, guide expectations, expand employment, improve living standards and prevent and neutralize risks in the pursuit of development," the NDRC report said.
According to the report, this year's GDP target is consistent with the current growth potential of the Chinese economy and the capabilities of resources and production factors to support the economy.
"For China, 2023 will be the year of economic comeback," said Liu Shouying, Dean of the Faculty of Economics at Renmin University, China.
According to Liu, the annual GDP target is an appropriate growth rate to stabilize prospects and economic expansion, and an indication that the Chinese economy will continue to focus on high-quality development.
REVIEWING GROWTH
Expressing that the Chinese economy showed a decisive recovery with a significant improvement in consumer demand, market distribution, industrial production and job prospects, the Chinese Premier noted that the economy showed great potential and momentum for further growth.
It is possible to see and feel the recovery on the roads with heavy traffic, in crowded cinemas and restaurants, and in the shopping spree both online and in stores. Manufacturing activity has returned to its highest level in more than a decade, foreign investment growth has rebounded, and new monthly bank loans rose more than expected, according to the latest official data.
While acknowledging past successes, Li reminded that caution is needed regarding the challenges facing the economy, such as growing uncertainties in the external environment, insufficient domestic demand, and risks and hidden dangers in the real estate market.
Addressing members of the legislature, Li stressed that it is "important to prioritize growth, employment and price stability" this year.
China is targeting around 12 million new urban jobs this year and a survey-based urban unemployment rate of around 5.5 percent, according to the government study report. Annual targets include keeping the consumer price index increase around 3 percent and grain production above 650 million tons. The government work report announced a series of measures to support growth this year. These measures include an estimated 3 percent budget deficit to GDP ratio, an increase of 0.2 percentage points from last year's level, and the allocation of 3.8 trillion yuan (about $549.8 billion) of special-purpose bonds to local governments.
While also calling for prudent monetary policy to be targeted and strong, the report stressed that the M2 money supply and total financing should generally increase in line with nominal economic growth to support the real economy.
In the report, it was stated that China will prioritize recovery and consumption expansion to expand domestic demand, while the incomes of those living in urban and rural areas will be supported through many channels.
"The Chinese economy will generally improve and the growth rate will most likely reach normal levels," said economist Yu Miaojie, President of Liaoning University and member of the national legislature.
International institutions and investment banks have raised their forecasts for China's growth rate this year. The International Monetary Fund (IMF) raised its growth forecast for 2023 from 4.4 percent to 5.2 percent in China last January.
QUALITY IS IMPORTANT
The Chinese government will focus on economic growth, but will not blindly do so. Instead, the country wants a greener and more efficient economy.
Presenting the government work report, Li outlined policy priorities such as accelerating industrial system modernization and promoting the transition to a green development model, underscoring once again efforts to pursue high-quality development policy.
Aiming to reduce its energy consumption per unit of GDP by about 2 percent this year, according to the NDRC report, China will "try to achieve better results in actual work".
The report outlined the goals of sustaining the reduction in emissions from major sources of pollution, tightening controls on the consumption of fossil fuels, and continually improving the natural environment.
On increasing the country's technological strength, Li called for pooling quality resources and joint work on breakthrough developments in key technologies in key areas. Li also called for efforts to be made to make traditional industries and small and medium businesses more advanced, smarter and more eco-friendly.
In the face of the serious challenges posed by rising protectionism and spikes in COVID-19 cases over the past few years, China has refrained from relying on investment as a way to boost economic growth and has focused on helping market institutions overcome challenges and grow.
"While we refrained from implementing a lot of strong stimulus policies that would wear down our future growth potential, we took decisive measures to strengthen macro policy support," Li said.
High-quality development is considered the "most primary and most important task" in China's modernization efforts. Chinese President Xi Jinping emphasized that instead of taking GDP growth as the sole measure of success, China is now more focused on improving the quality and efficiency of growth.
According to the government study report, within the scope of better quality development, research and development expenditures have increased in the last five years in China, and energy intensity and carbon emissions have decreased.
"Modern China should be a country with high-quality development," said Han Baojiang, director of the Economics Department of the National Academy of Governance of China and national political adviser.
"Only by giving equal importance to growth and quality, and creating strong synergies for high-quality development, can we build a solid economic foundation for Chinese modernization," Han said.
Chip blow from USA and Netherlands to China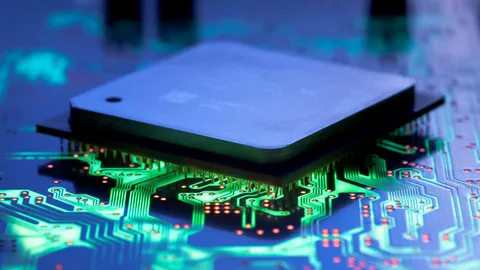 The United States and the Netherlands are increasing their chip restrictions as part of their ongoing efforts to prevent their technologies from being used to strengthen China's military.
While the Dutch are planning to block some equipment from national champion ASML and other companies, the US is expected to go a step further and withhold more Dutch equipment from certain Chinese factories. The US In October, on national security grounds, American companies such as Lam Research and Applied Materials exported chips to China. China imposed export restrictions on shipments of production tools and lobbied other countries with key suppliers to impose similar restrictions.Chinese Embassy spokesman Liu Pengyu said the US has "deliberately blockaded and obstructed Chinese companies, forcibly relocated industries, and segregated." He denounced this move, stating that China is "pressing for the sake of peace" and said that China will "follow developments closely and strictly protect its own interests".
Japan, home to chip equipment manufacturers Nikon Corp and Tokyo Electron Ltd, adopted rules to restrict the export of 23 types of semiconductor manufacturing equipment, which will come into effect on July 23. The Dutch government announced on Friday that ASML's second-best product line was deep plans to announce new regulations requiring licensing for the top tier of ultra violet (DUV) semiconductor equipment.
Extreme ultraviolet "EUV" lithography machines, ASML's most sophisticated machines, are already restricted and have never been shipped to China. ASML said in March that it expects Dutch regulations to affect the TWINSCAN NXT:2000i and its more sophisticated models. However, the company's TWINSCAN NXT:1980Di Older DUV models, such as the navy model, may also be kept out of about six facilities in China by the US.
These facilities are expected to be defined in a new US rule that would allow the US to restrict foreign equipment, even a small percentage of which is US part, from entering these facilities, according to a person familiar with the matter. The person in question is not authorized to speak publicly. Sources said the new Dutch regulations will not come into effect immediately, with one expecting the effective date to be in September, two months after they were issued. He said the planned US rule would require licenses to export equipment to about half a dozen Chinese facilities, including a factory operated by China's largest chipmaker SMIC. The person in question said that licenses to ship equipment to these facilities would likely be denied. The US rule is expected to apply to ASML, the world's leading chip equipment manufacturer and the Netherlands' largest company, because its systems contain US parts and components.US regulations It's not unusual for him to change bids before clarification, so both timing and constraints are subject to change.
The announced plan reflects the thoughts at the end of June. According to sources, the US is expected to bring further updates in July to its comprehensive rules from October. ASML is Europe's largest chip equipment company due to its dominance in lithography, one of the key steps in the computer chip manufacturing process. Other companies that could be affected include atomic layer deposition firm ASM International.