Additional energy aid will be provided to low-income people in the Netherlands this year
Just like last year, 1300 euros additional energy support will be given to low-income citizens this year. Additional assistance will be given to some students this year.
Low-income people with social minimum wage or just above it will be able to receive 1300 euros of additional energy support this year. In addition, students who live separately from their families and receive additional scholarships will be paid 400 euros for the first time this year.
This year, the Cabinet decided to help low-income citizens with energy costs. Although the municipalities stated in a statement in March that they did not want to distribute this aid on the grounds that it creates additional workload and additional expense to the personnel, the initiatives of Poverty Policy Minister Carola Schouten yielded results. This year, additional energy aid will be distributed through municipalities.
1300 euro per household
The additional energy assistance of 1300 euros to be paid per household does not affect the other allowances received by the households. This year, the municipalities will decide who can benefit from this aid, and while doing this, they will look at the 2022 income of the household. In other words, if the income of the households that received additional energy assistance increased last year, they will not be able to receive assistance this year.
It is not yet clear when additional energy aid applications can be made. In the meantime, it is stated that municipalities, which have already paid 500 euros with the permission of the government, will also pay the remaining 800 euros this year.
400 euro aid to students
Additional energy assistance will be provided for some students this year. According to the sources of the Ministry, this year, a one-time energy aid of 400 euros will be given to the children of low-income families who live separately from their families, have to receive additional scholarships, and have low income. Additional aid will be distributed through Dienst Uitvoering Onderwijs (DUO).
Chip blow from USA and Netherlands to China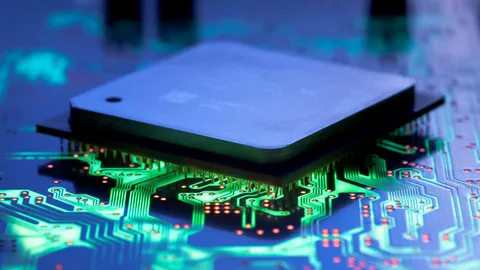 The United States and the Netherlands are increasing their chip restrictions as part of their ongoing efforts to prevent their technologies from being used to strengthen China's military.
While the Dutch are planning to block some equipment from national champion ASML and other companies, the US is expected to go a step further and withhold more Dutch equipment from certain Chinese factories. The US In October, on national security grounds, American companies such as Lam Research and Applied Materials exported chips to China. China imposed export restrictions on shipments of production tools and lobbied other countries with key suppliers to impose similar restrictions.Chinese Embassy spokesman Liu Pengyu said the US has "deliberately blockaded and obstructed Chinese companies, forcibly relocated industries, and segregated." He denounced this move, stating that China is "pressing for the sake of peace" and said that China will "follow developments closely and strictly protect its own interests".
Japan, home to chip equipment manufacturers Nikon Corp and Tokyo Electron Ltd, adopted rules to restrict the export of 23 types of semiconductor manufacturing equipment, which will come into effect on July 23. The Dutch government announced on Friday that ASML's second-best product line was deep plans to announce new regulations requiring licensing for the top tier of ultra violet (DUV) semiconductor equipment.
Extreme ultraviolet "EUV" lithography machines, ASML's most sophisticated machines, are already restricted and have never been shipped to China. ASML said in March that it expects Dutch regulations to affect the TWINSCAN NXT:2000i and its more sophisticated models. However, the company's TWINSCAN NXT:1980Di Older DUV models, such as the navy model, may also be kept out of about six facilities in China by the US.
These facilities are expected to be defined in a new US rule that would allow the US to restrict foreign equipment, even a small percentage of which is US part, from entering these facilities, according to a person familiar with the matter. The person in question is not authorized to speak publicly. Sources said the new Dutch regulations will not come into effect immediately, with one expecting the effective date to be in September, two months after they were issued. He said the planned US rule would require licenses to export equipment to about half a dozen Chinese facilities, including a factory operated by China's largest chipmaker SMIC. The person in question said that licenses to ship equipment to these facilities would likely be denied. The US rule is expected to apply to ASML, the world's leading chip equipment manufacturer and the Netherlands' largest company, because its systems contain US parts and components.US regulations It's not unusual for him to change bids before clarification, so both timing and constraints are subject to change.
The announced plan reflects the thoughts at the end of June. According to sources, the US is expected to bring further updates in July to its comprehensive rules from October. ASML is Europe's largest chip equipment company due to its dominance in lithography, one of the key steps in the computer chip manufacturing process. Other companies that could be affected include atomic layer deposition firm ASM International.