History of the Amsterdam Hermitage Museum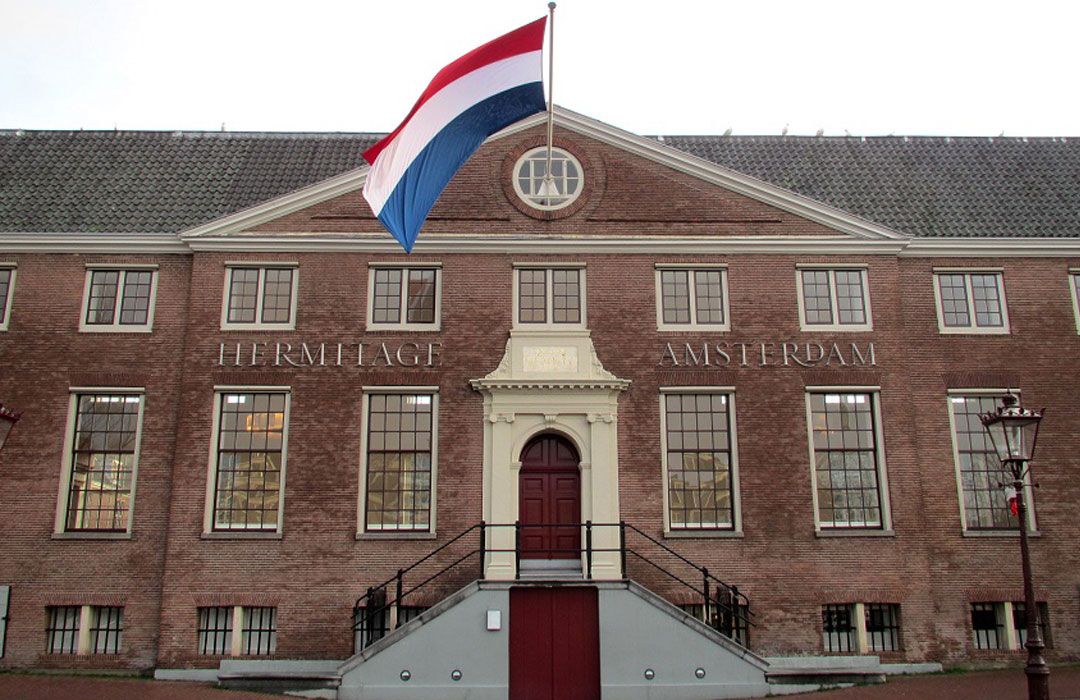 The Amsterdam Hermitage Museum stretches along the banks of the Amstel river and is located on the city's Jewish Quarter boundaries. This palace building is a classic example of Dutch Golden Age architecture, with a modest design that emphasizes its magnificent proportions.
The Amsterdam Hermitage museum's symmetrical layout is reminiscent of Amsterdam's larger buildings, including the Royal Palace and Zuiderkerk, suggesting that it was originally designed to meet prevailing needs. Yet an inscription above the entrance reveals its historical purpose:
'Diaconie Oude Vrouwen Huys anno 1681' or in English: 'Home of the Deanery for Old Women' AD 1681′.
In 1680, a wealthy Dutch merchant left his fortune to the dean of Amsterdam. This religious order decided to create a public house for old women and a large plot of land was given by the city's municipality. A year later, construction was completed and the house opened its doors to Amsterdam's elderly population. The building sheltered some 400 women and employed a large staff to care for its residents. At its heart was an enormous church that contained one of the largest halls in Amsterdam. This building was often used for civic purposes, hosting feasts and receptions welcoming honors foreign to the city, and its guests include the Dutch Royal family and Winston Churchill.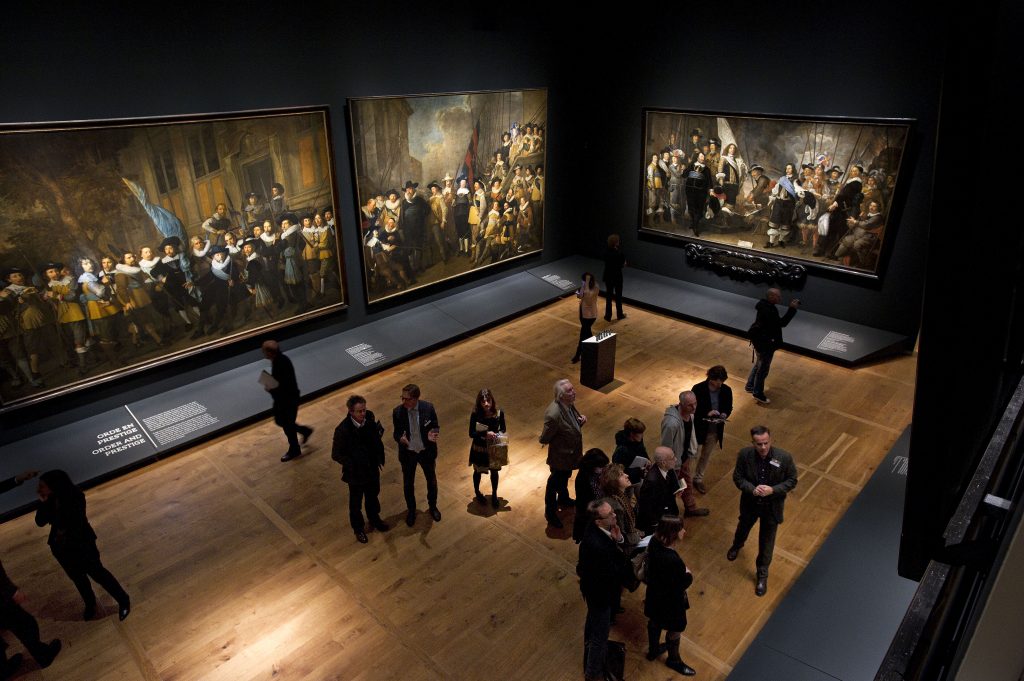 Over the years the house has been renovated several times. He began accepting men in 1817 and built a wing to house the new residents; then larger rooms were created for couples who wanted to continue living together. These changes significantly changed the interior of the building – meaning many of its original walls were either demolished or replaced.
After 300 years of service, the residents believed they would be more comfortable in contemporary facilities and were shut down by the home management. Eventually the building was bought by the municipality of Amsterdam and leased to the Hermitage organization. This group renovated the building to establish a branch of the Hermitage Museum in St. Petersburg, Netherlands. Their plans were finalized in 2009, when Queen Beatrix and Russian president Dmitry Medvedev opened the museum to the public.
Today, one of the museum's permanent exhibits honors the building's legacy and documents its unique place in Amsterdam's history.
Opening times & Admission of Amsterdam Hermitage Museum
Open daily from 10 am – 5 pm. See the entrance fees below.
1. Admission prices for Amsterdam Hermitage Museum
Other cards, such as the ANWB pass or the Ooievaarspas, are not valid as entrance tickets. We do not give a discount to students or people aged 65 and up.
Adults (>12): € 18,00
Groups > 15 people: € 15,00
CJP: € 10,00
Stadspas: € 10,00
Vriendenloterij VIP-KAART: free
Museum Card: gratis
Children (<11): Free
I amsterdam City Card: Free

Other cards, such as the ANWB pass or the Ooievaarspas, are not valid as entrance tickets. We do not give a discount to students or people aged 65 and up.
Amsterdam Hermitage Museum official webpage: https://hermitage.nl/en/
Amsterdam Hermitage Museum Location:
Exploring Movie Theaters in Amsterdam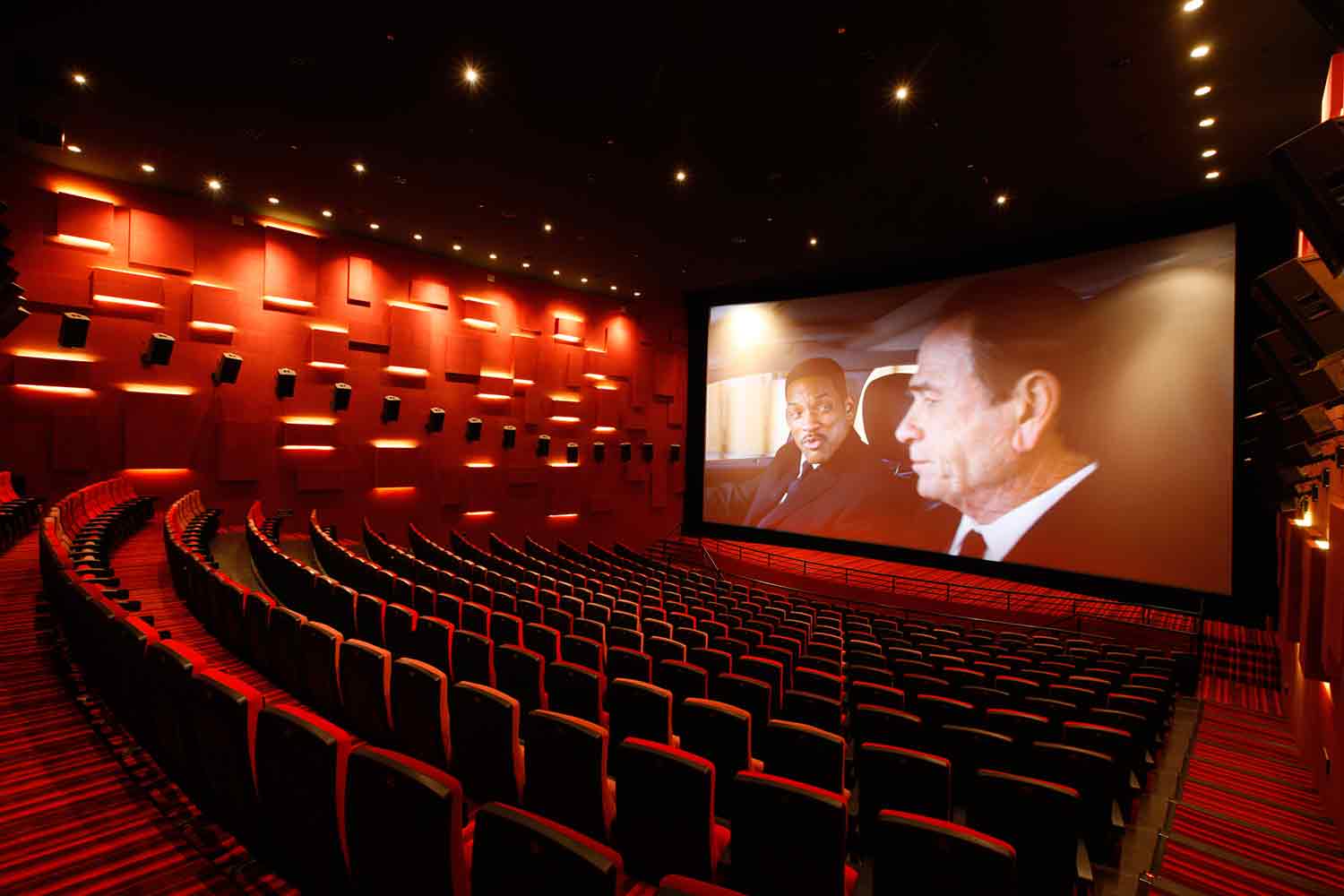 Exploring Movie Theaters in Amsterdam. Amsterdam, the cultural hub of the Netherlands, is a city known for its vibrant arts scene. From historic landmarks to contemporary galleries, Amsterdam offers a diverse range of cultural experiences. Among its offerings, the city boasts an array of captivating movie theaters that cater to both locals and tourists. In this article, we will take you on a journey through Amsterdam's movie theaters, highlighting their unique features, cinematic offerings, and the immersive experiences they provide.
Exploring Movie Theaters in Amsterdam
1. Pathé Tuschinski
Pathé Tuschinski stands as a true gem among Amsterdam's movie theaters. Located in the heart of the city on Reguliersbreestraat, this iconic theater is renowned for its grand art deco architecture, ornate interiors, and lavish atmosphere. Step into a world of elegance and indulge in the latest blockbusters, arthouse films, and special screenings. With its luxurious seating, state-of-the-art projection, and immersive sound systems, Pathé Tuschinski promises an unforgettable movie-going experience.
Address: Prinsengracht 452, 1017 KE Amsterdam
Website: http://www.uitkijk.nl/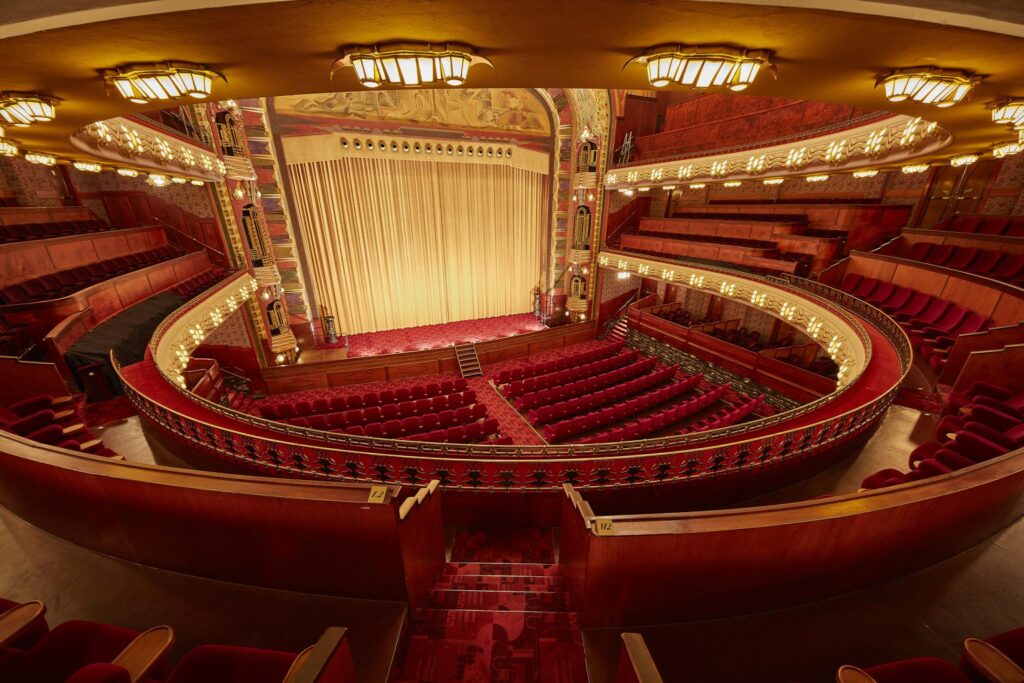 2. Eye Filmmuseum
Situated on the northern bank of the IJ River, the Eye Filmmuseum is not just a movie theater but a haven for film enthusiasts. Its striking modern architecture, featuring a futuristic white structure, instantly captures attention. The museum houses an extensive collection of films, exhibits, and interactive installations, making it a paradise for cinema lovers. With multiple screening rooms that showcase a diverse range of films, including classics, art films, and experimental works, the Eye Filmmuseum celebrates the art of filmmaking in all its forms.
Address: IJpromenade 1, 1031 KT Amsterdam
Website: https://www.eyefilm.nl/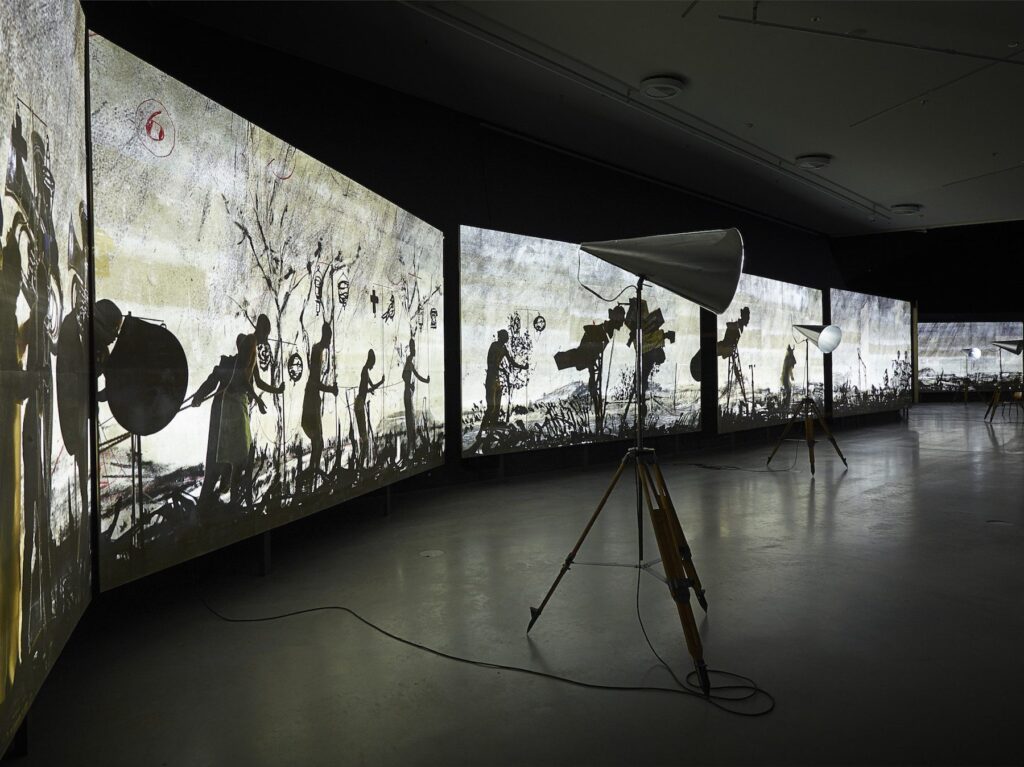 3. FilmHallen
FilmHallen, nestled in the vibrant district of Amsterdam-West, is a cultural hotspot that combines film screenings with a bustling food market and various other entertainment options. This former tram depot turned cinema boasts a relaxed and contemporary ambiance, featuring comfortable seating and excellent viewing facilities. FilmHallen showcases an eclectic mix of international and independent films, documentaries, and special events, making it a go-to destination for cinephiles seeking unique cinematic experiences.
Address: Hannie Dankbaarpassage 12, 1053 RT Amsterdam
Website: http://www.filmhallen.nl/
4. Kriterion
Kriterion is a beloved institution in Amsterdam, known for its rich history and commitment to supporting independent and arthouse cinema. Located near the University of Amsterdam, this student-run movie theater has been operating since 1945. Kriterion showcases a carefully curated selection of films, including international releases, retrospectives, and thematic film cycles. Besides its cinematic offerings, Kriterion also hosts discussions, debates, and cultural events, making it a vibrant hub for film enthusiasts and intellectuals.
Address: Roetersstraat 170, 1018 WE Amsterdam
Website: https://www.kriterion.nl/
5. De Uitkijk
For those seeking an intimate and cozy movie-watching experience, De Uitkijk is a hidden gem tucked away in the picturesque neighborhood of Prinsengracht. This historic theater, dating back to 1912, is the oldest continuously operating cinema in Amsterdam. With its vintage charm and single-screen setup, De Uitkijk offers a unique setting to enjoy art films, classics, and cult favorites. Unwind in its comfortable seats and soak up the nostalgic atmosphere while immersing yourself in the magic of the silver screen.
Address: Prinsengracht 452, 1017 KE Amsterdam
Website: http://www.uitkijk.nl/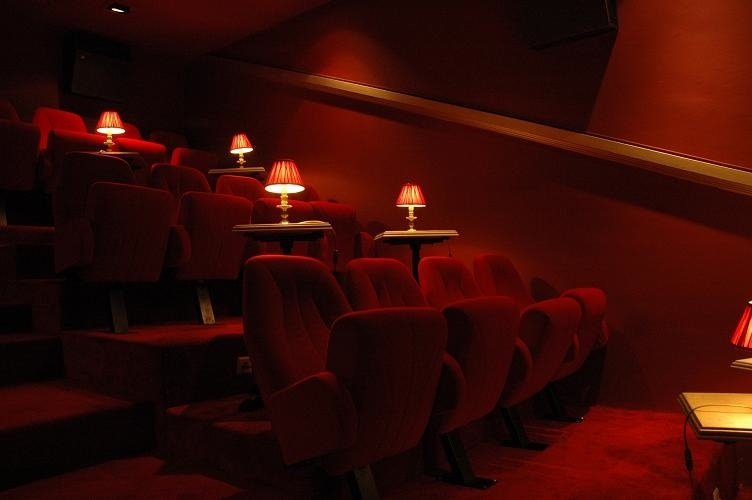 Amsterdam's movie theaters provide an enchanting blend of cinematic experiences, architectural splendor, and cultural significance. Whether you find yourself in a grand art deco palace like Pathé Tuschinski or a contemporary hub like the Eye Filmmuseum, each theater offers its own distinct charm and selection of films. From mainstream blockbusters to thought-provoking arthouse cinema, Amsterdam's movie theaters cater to diverse tastes and provide an opportunity to immerse oneself in the magic of storytelling on the big screen. So, grab some popcorn, find your preferred seat, and let Amsterdam's movie theaters transport you to captivating worlds and unforgettable cinematic journeys.