Threatening message from Belarus: We will acquire strategic nuclear weapons
Belarusian Defense Minister Viktor Hrenin stated that they will procure strategic nuclear weapons if the West continues hostile rhetoric towards them, and said, "We will only respond to force with force. The West does not understand otherwise." said.
Belarusian Defense Minister Hrenin made a statement to reporters at the military polygon in the city of Brest. Reminding that with the Budapest Memorandum, Belarus was one of the first countries to voluntarily give up nuclear weapons, Hrenin said that guarantees were given that Belarus would not be pressured, including economic pressure.
Hrenin said, "What do we see now? All this was done in the interests of the few states that used it. They are fighting for world leadership and they don't care about this memorandum." used the phrase.
INDICATORS OF PREPARATIONS FOR WAR
Stating that NATO countries held a nuclear exercise in October 2022 and no one commented on it, Hrenin reminded that Warsaw also announced that the USA was ready to deploy its nuclear weapons on its territory.
Hrenin stated that Kiev also announced that preventive attacks should be carried out on Russian soil, and pointed out that Britain is ready to send weapons with weakened uranium to Ukraine.
Noting that Poland has declared its intention to form the strongest army in Europe, Hrenin stated that Warsaw has created new military units and brigades that were not even mentioned before, and that these are aimed at them.
"All these are indications of advanced preparations for war," said Hrenin. In this case, we understand that we will only respond to the threat of force using force." said.
"WE WILL RESPOND TO THE FORCE"
Commenting on the Russian tactical nuclear weapons to be deployed in Belarus, Hrenin reminded that aircraft and military technical vehicles capable of carrying nuclear ammunition were prepared, and the Iskender missile system, which could use nuclear warheads, was provided.
Hrenin stated that the training of the relevant Belarusian military units will be completed and will return from Russia next week.
"We will also have strategic nuclear weapons if necessary. We are already preparing the existing fields for this. If the hostile rhetoric continues, that will be the next step. We will only respond to force with force. The West does not understand otherwise." he said.
Reminding that Belarusian President Aleksandr Lukashenko stated that nuclear weapons are the last resort, Hrenin said that these weapons carry a serious strategic deterrent.
Emphasizing that they do not threaten anyone and that they want to live in peace and make independent decisions, Hrenin noted that the West is actually afraid of this.
TRAINING OF SU-25 AIRCRAFT PILOTS COMPLETED
On the other hand, in the statement made by the Ministry of Defense of Belarus, it was reported that additional training of Belarusian military personnel has been completed within the scope of the program for the operation and combat use of Su-25 warplanes.
It was noted that the training, which was carried out under the guidance of Russian instructors, increased the skills of Belarusian pilots to use modern aviation weapons, including "special ammunition".
UBS to lay off thousands of Credit Suisse employees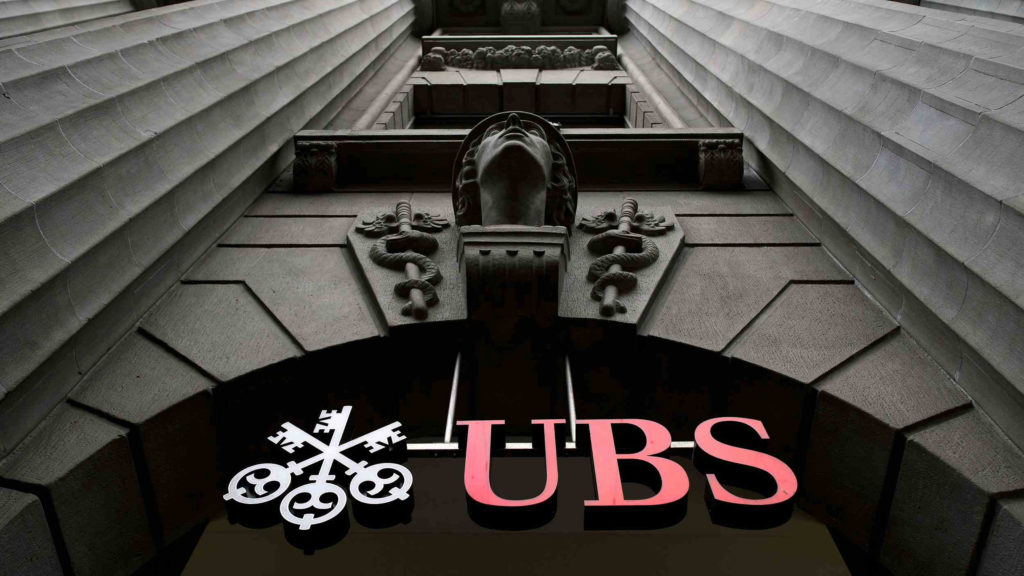 Switzerland's largest bank, UBS, is preparing to fire thousands of employees of the bank it bought after completing its state-aided takeover of rival Credit Suisse.
Swiss banking giant UBS is preparing for layoffs after taking over Credit Suisse. The giant bank will dismiss more than half of the employees at Credit Suisse, which has 45,000 personnel, next month.
The segments that will be most affected by the wave of layoffs will be bankers, processors and support personnel. Employees of Credit Suisse branches in London, New York and some Asian regions will be the ones most affected by this wave.
THERE WILL BE 3 SEPARATE WAVE OF WORK
There will be three separate waves of layoffs this year, according to sources who asked for anonymity as the plans have not yet been made public. It is stated that the first wave is expected to take place by the end of July, while the other two tours are planned in September and October.
Three months after UBS bought Credit Suisse in a government-brokered bailout, the full extent of the layoffs began to become clear.
When the deal was completed, UBS' total headcount rose to nearly 120,000, and the company said it aims to save about $6 billion in personnel costs in the coming years.
IT WILL FIND 35 THOUSAND PEOPLE
It is thought that UBS plans to eventually cut its total headcount by around 35,000 people. UBS spokespersons are refusing to comment on the layoffs for now.
After the Wall Street investment banks, including Morgan Stanley and Goldman Sachs, announced that they would lay off thousands of their staff, UBS also started to lay off their staff, showing that things are getting worse for the global financial sector.
WHAT HAPPENED?
After the banking crisis that started in the USA in March, there was a Credit Suisse panic in Europe. The developments after the Saudi National Bank, the biggest partner of Credit Suisse bank, announced that it would not increase its capital, dragged the bank to the brink of bankruptcy.
Switzerland's largest bank, UBS, bought 167-year-old Credit Suisse for 3 billion francs, with the government's liquidity support of 200 billion francs.
While the total number of employees of UBS and Credit Suisse reached 120,000 worldwide, UBS announced that it would make layoffs to reduce costs.