The wave of layoffs grows in the United States and Europe
While the pessimism in the global economic outlook forced international companies to take steps to reduce their costs, many companies in the USA and Europe accelerated the layoffs.
While the high inflation that came with the rapid economic recovery after the Covid-19 epidemic, the rising interest rates and the escalating energy crisis with the Russia-Ukraine war slowed down the global economy, many companies in the USA and Europe announced that they were reducing the number of their employees or taking a break from new purchases.
Faced with global economic uncertainties, companies have to take steps to reduce their costs and put the brakes on job purchases.
Rising inflation and deteriorating macroeconomic outlook around the world are forcing all companies in the technology industry to adapt to the new climate.
At a time when interest rates are rising after years of large investments in technology companies, the risk appetite of big funds is decreasing due to the negative economic outlook. Combined with the effects of the Russia-Ukraine war, supply chain disruptions and high inflation, companies are making difficult decisions.
Companies that have gone into austerity due to recession concerns are trying to stabilize their profits, which have been declining with layoffs.
The successive news of "dismissals and interruptions to new purchases" from international companies, especially big technology companies, creates concern in the global economy.
The number of layoffs in the technology sector in the USA exceeded 52 thousand
Many companies operating in the field of technology, especially in the USA, have decided to reduce the number of employees or stop their recruitment.
According to data from Crunchbase, as of the end of October this year, more than 52,000 employees in the technology sector in the United States were laid off.
Experts state that many technology companies recruited more during the epidemic and are now having a hard time.
Finally, layoff plans of Twitter, Lyft and Meta are on the agenda
While the list of companies going out of business in the country is increasing day by day, it is noteworthy that companies such as Twitter, Lyft and Meta have plans to reduce the number of employees.
After Elon Musk's $44 billion purchase, layoffs began on the social media company Twitter. It has been reported that 50 percent of Twitter employees have been laid off.
Mobile ride-hailing app Lyft has also announced that it will lay off 13 percent of its employees. "There are several challenges emerging in the economy. We are facing a possible recession in the next year, and car-sharing insurance costs are rising," Lyft co-founders Logan Green and John Zimmer wrote in a letter to employees. it was said.
Meta, the owner of Facebook, Instagram and WhatsApp, is reportedly planning to go through massive layoffs. In the news in the US press, it was stated that Meta's layoffs will be the first large-scale layoffs in the company's 18-year history and will affect thousands of employees.
While Intel, one of the world's largest microchip manufacturers, is reportedly planning to reduce the number of employees by 20 percent, it was noted that Microsoft laid off nearly 1,000 employees.
Stripe, the online payment platform, has decided to lay off about 14 percent of its employees. Stripe Chief Executive Patrick Collison, in a letter to company employees on the subject, stated that layoffs were necessary due to rising inflation, recession fears, higher interest rates, energy shocks and tighter investment budgets.
Online real estate company Opendoor has announced that it will lay off 18 percent of its employees at a time when rising interest rates are taking a toll on the US housing market.
In the US, companies such as Netflix, Robinhood, Snap, Coinbase, Shopify, Peloton and Calm have also announced that they will reduce their staff numbers. Netflix has laid off 450 employees, while Peloton has announced that more than 800 will be laid off. In addition, Robinhood stated that it will reduce the number of employees by 23 percent, Snapchat by 20 percent, Coinbase by 18 percent, Shopify by 10 percent, Cameo by 25 percent and Calm by 20 percent.
Elon Musk, the CEO of the US electric vehicle manufacturer Tesla, sent an email to the company's top executives in June with the title "Stop all hiring worldwide". In the email, Musk stated that he had a "super bad feeling" about the economy and that the number of employees should be reduced by 10 percent.
Amazon and Apple's decision to stop hiring
US e-commerce giant Amazon, on the other hand, announced that it has suspended recruitment for positions in the corporate workforce due to the economic outlook. The company cited the uncertainty in the economy and the number of people employed in the last few years for the decision.
Beth Galetti, Senior Vice President of Human Experience and Technology at Amazon, in a letter to company employees, said that the application in question will continue for the next few months. He stated that he will continue to follow the developments in the economy and business world.
Apple has also reportedly decided to cease hiring in all areas other than research and development.
Layoffs on the rise in Europe
With the impact of the highest inflation rates in the last 30 years and the Russia-Ukraine war, layoffs increased in Europe as well.
France's flag carrier Air France, which has lost thousands of jobs through voluntary layoffs in the last 2 years, is negotiating with the unions to dismiss approximately 300 ground personnel.
Swedish engineering group Alfa Laval has announced a restructuring program that will lay off around 500 of its employees after rising costs negatively impacted its maritime business.
Husqvarna, the Swedish manufacturer of garden equipment and tools, has also announced that it will go through restructuring and lay off 1,000 jobs.
Sweden-based payments company Klarna announced that it will lay off about 10 percent of its 7,000 employees due to high inflation and the negative effects of the war in Ukraine on trade.
German chemical company BASF announced its plan to cut annual costs by 500 million euros in Europe by 2024, including layoffs, while German consumer products company Henkel laid off 2,000 jobs to combat rising costs and low demand.
Wind turbine manufacturer Siemens Gamesa announced that it plans to cut 2,900 jobs, mostly in Europe, as part of its plan to return to profitability.
German automotive and industry supplier Schaeffler announced that 1,300 more people will be laid off by 2026 during the restructuring process.
Italy's third-largest bank, Monte dei Paschi di Siena, agreed with the union in August on the early retirement of 3,500 employees in line with commitments to cut costs.
Dutch medical equipment manufacturer Philips has announced plans to lay off nearly 4,000 jobs after falling sales.
Automaker Stellantis has announced that it is laying off an unspecified number of employees at its Michigan plant indefinitely to mitigate the impact from various supply chain issues.
Finnair said it will cut around 200 jobs globally and downsize its fleet in an effort to restore profitability with the closure of Russian airspace.
Headquartered in Finland, Valmet Oyj announced that it is in negotiations for temporary layoffs of up to 3 months with 340 employees at its valve factory in Helsinki, due to the reduction in orders due to the war in Ukraine and the Kovid-19 restrictions in China.
UBS to lay off thousands of Credit Suisse employees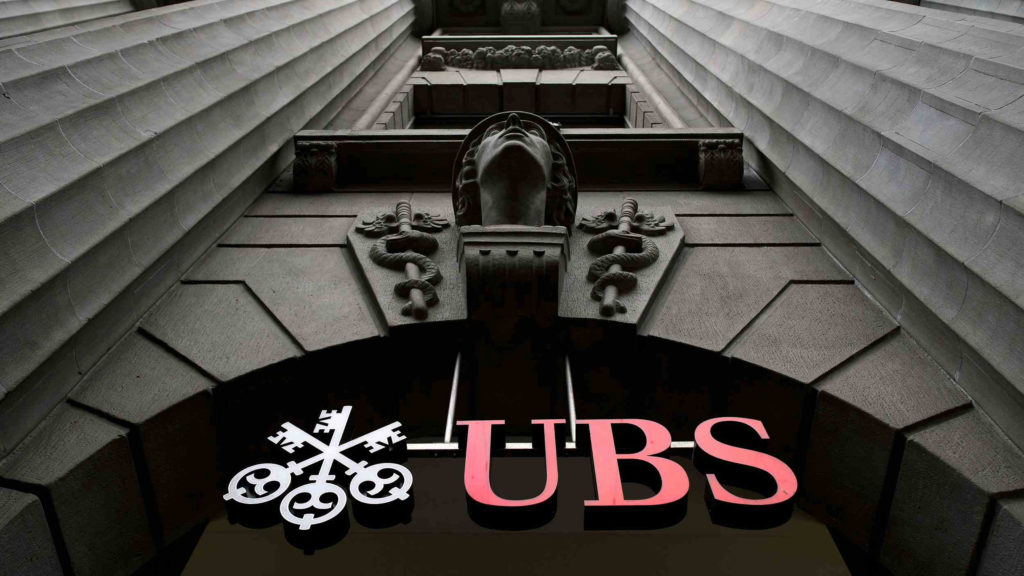 Switzerland's largest bank, UBS, is preparing to fire thousands of employees of the bank it bought after completing its state-aided takeover of rival Credit Suisse.
Swiss banking giant UBS is preparing for layoffs after taking over Credit Suisse. The giant bank will dismiss more than half of the employees at Credit Suisse, which has 45,000 personnel, next month.
The segments that will be most affected by the wave of layoffs will be bankers, processors and support personnel. Employees of Credit Suisse branches in London, New York and some Asian regions will be the ones most affected by this wave.
THERE WILL BE 3 SEPARATE WAVE OF WORK
There will be three separate waves of layoffs this year, according to sources who asked for anonymity as the plans have not yet been made public. It is stated that the first wave is expected to take place by the end of July, while the other two tours are planned in September and October.
Three months after UBS bought Credit Suisse in a government-brokered bailout, the full extent of the layoffs began to become clear.
When the deal was completed, UBS' total headcount rose to nearly 120,000, and the company said it aims to save about $6 billion in personnel costs in the coming years.
IT WILL FIND 35 THOUSAND PEOPLE
It is thought that UBS plans to eventually cut its total headcount by around 35,000 people. UBS spokespersons are refusing to comment on the layoffs for now.
After the Wall Street investment banks, including Morgan Stanley and Goldman Sachs, announced that they would lay off thousands of their staff, UBS also started to lay off their staff, showing that things are getting worse for the global financial sector.
WHAT HAPPENED?
After the banking crisis that started in the USA in March, there was a Credit Suisse panic in Europe. The developments after the Saudi National Bank, the biggest partner of Credit Suisse bank, announced that it would not increase its capital, dragged the bank to the brink of bankruptcy.
Switzerland's largest bank, UBS, bought 167-year-old Credit Suisse for 3 billion francs, with the government's liquidity support of 200 billion francs.
While the total number of employees of UBS and Credit Suisse reached 120,000 worldwide, UBS announced that it would make layoffs to reduce costs.