Wave of layoffs spreads as recession fears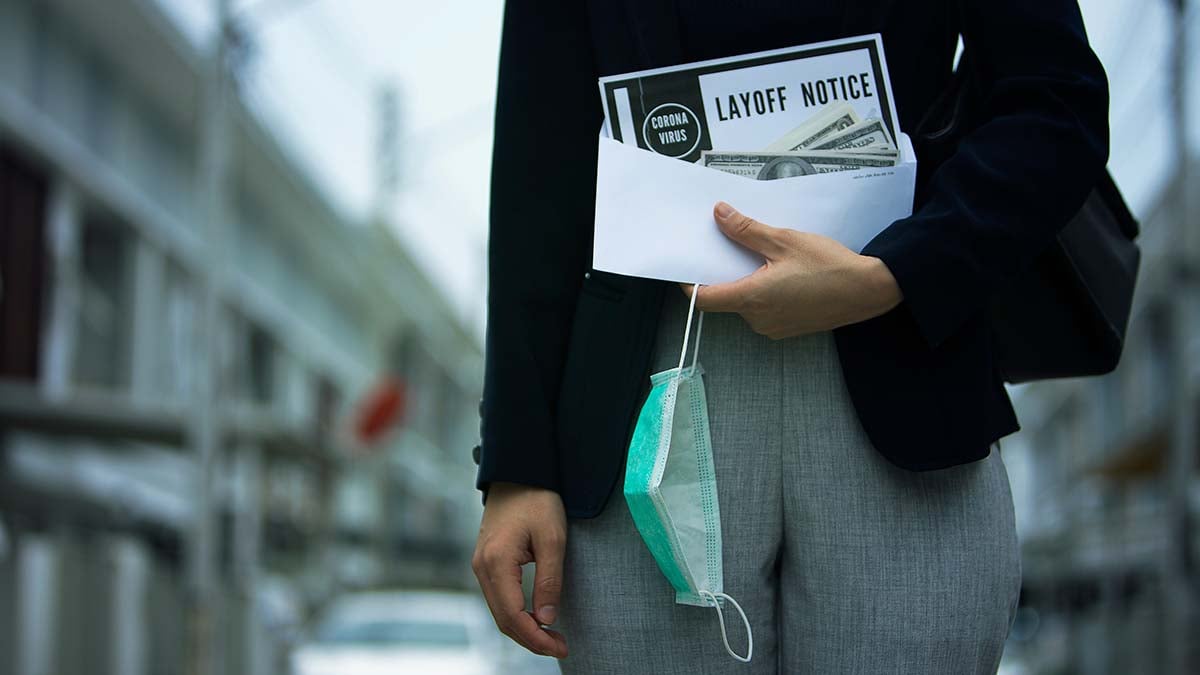 While the escalating energy crisis with high inflation, rising interest rates and the Russia-Ukraine war slows down the global economy, many companies such as Amazon, Twitter and Meta are announcing that they are reducing the number of their employees or taking a break from new hires.
Layoffs due to recession and high inflation are becoming one of the biggest global problems as the COVID-19 restrictions end this year and most economic activity resumes.
The downhill descent in the global economy, which started with the epidemic, still has not been completely stopped. Inflation concerns, rising interest rates and geopolitical problems cause stock markets to fluctuate, while high inflation and rising interest rates and pessimism about the outlook for the global economy force companies to take steps to reduce their costs.
With the epidemic, technology companies increased their business purchases due to the rise in e-commerce expenditures.
TECHNOLOGY COMPANIES ATTRACT ATTENTION
While the high inflation following the rapid economic recovery after the epidemic, rising interest rates and the escalating energy crisis with the Russia-Ukraine war slowed down the global economy, many companies, especially in the USA, Europe and Asia, announced that they were reducing the number of their employees or taking a break from new hires. .
While companies faced with global economic uncertainties have to take steps to reduce their costs and put the brakes on job purchases, it is seen that especially technology companies have difficulties in adapting to the deteriorating macroeconomic outlook.
LAUNCHES IN THE USA INCREASED 5 TIMES IN NOVEMBER
In the USA, which is home to large technology companies, the number of personnel is decreasing. While Amazon, Meta and Twitter laid off several thousand employees this year, it is noteworthy that other technology companies are trying to reduce employment at a pace approaching the first days of the Kovid-19 outbreak.
According to a report by Challenger, Gray & Christmas, a consulting firm that keeps track of layoffs announced or confirmed by companies in the telecom, electronics and software development fields, layoffs announcements in the United States were more than 5 times higher in November than a year ago. US-based companies announced that they will lay off 76,335 people in November, led by the technology sector.
It is noteworthy that the number of personnel of digital companies has decreased, especially since the decline of the crypto money market. According to Layoffs.fyi data, which tracks layoffs digitally, 946 technology companies around the world laid off 148,431 employees this year.
RECRUITMENTS STOPED
Many companies operating in the field of technology, especially in the USA, have decided to reduce the number of employees or stop hiring.
According to data from Crunchbase, more than 90,000 workers in the tech industry in the US have been laid off this year. Experts state that many technology companies recruited more during the epidemic and are now having a hard time.
Shares of technology companies such as Amazon and Meta, whose third quarter financial results were below expectations, lost value and billions of dollars were lost from the market values of these companies.
AMAZON IS PLANNING TO LAY OFF 10 THOUSAND PEOPLE
The number of companies going out of business in the USA, especially in the technology sector, is increasing day by day. Amazon, the largest company in the e-commerce industry, plans to lay off 10,000 people, equivalent to 3% of the global workforce.
The layoffs are expected to come from the human resources, retail, and devices department, which includes products like AI-powered virtual assistant Alexa. If the plan is implemented, it will be the biggest layoff since the US company was founded in 1994.
Adobe Inc., which laid off about 100 people in its sales division, also relocated some of its employees to other positions within the company. Digital banking firm Chime Financial has announced that it will lay off 12 percent of its staff, or 160 people.
Cisco Systems, which has 83,000 employees, announced that it will initiate a restructuring plan that will affect approximately 5 percent of its employees. As the cryptocurrency market is going through a tumultuous period, Coinbase announced in June that it will lay off 18 percent of its workforce, or about 1,200 employees.
MACROECONOMIC CONDITIONS ARE MENTIONED
Dapper Labs also laid off 22% of its employees, citing macroeconomic conditions and operational difficulties stemming from its rapid growth. DoorDash announced that it will cut about 1250 jobs following its rapid growth during the epidemic, while crypto financial services company Galaxy Digital Holdings plans to cut 20 percent of its workforce.
Declining demand for personal computers will affect HP Inc.'s profits, while the company will lay off 6,000 employees over the next 3 years.
It is stated that Intel, one of the world's largest microchip manufacturers, plans to reduce the number of employees by 20 percent, while Microsoft has reportedly dismissed nearly 1000 employees.
Crypto exchange Kraken has announced that it will lay off 30 percent of its employees (about 1,100 people). Mobile ride-hailing app Lyft has announced it will lay off 13 percent of its employees, or 683. In a letter sent by Lyft co-founders Logan Green and John Zimmer to employees on the subject, "There are various challenges that are emerging in the economy. We are facing a possible recession for next year and car-sharing insurance costs are increasing." expressions were used.
META TO LAY OVER 11 THOUSAND EMPLOYEES
Meta CEO Mark Zuckerberg, in a message he shared with the company's employees on November 9, stated that he decided to reduce the workforce by 13 percent and lay off more than 11,000 employees.
Zuckerberg stated that they are taking a series of additional steps to become a more efficient company by reducing discretionary spending and taking a hiatus from hiring until the first quarter of next year.
Indicating that capital should be used more efficiently in this environment, Zuckerberg stated that the company shifted most of its resources to the high priority growth area, reduced operating costs and restructured the teams to increase efficiency.
Meta's share price has lost more than 60 percent this year. It is stated that while the implementation of Apple's new privacy policy makes it difficult for users to be tracked without their permission, Facebook has not been able to adapt to the new situation. Facebook gets 90 percent of its revenue from ads. Meanwhile, the hiring freeze on Meta is expected to be extended until the first quarter of 2023.
INFLATION, RECESSION FEARS, INCREASING INTEREST RATES..
Online real estate company Opendoor has announced that it will lay off 18 percent of its employees (about 550 employees) at a time when rising interest rates are taking a toll on the US housing market. Plaid Inc. laid off 260 employees to cut costs.
Chip maker Qualcomm, headquartered in the USA, announced that it has frozen hiring due to the faster-than-expected decline in demand for phones using its chips.
While Salesforce laid off hundreds of employees from its sales department to increase its profitability due to the slowdown in demand for software products, Seagate Technology Holdings Plc, one of the world's largest computer hard disk drive manufacturers, laid off approximately 3,000 people.
Online payments platform Stripe has decided to lay off about 14 percent of its employees, or 1,000. In a letter to company employees on the subject, Stripe Chief Executive Patrick Collison stated that the layoffs were necessary due to rising inflation, recession fears, higher interest rates, energy shocks and tighter investment budgets.
LAUNCHES STARTED ON TWITTER
After Elon Musk's $44 billion purchase, layoffs began on the social media company Twitter. Elon Musk laid off more than 3,700 Twitter employees via email. It is noteworthy that the layoffs on Twitter have more to do with the acquisition of Twitter by Musk and the accompanying debt, rather than economic concerns.
In the US, companies such as Netflix, Robinhood, Snap, Shopify, Peloton and Calm have also announced that they will reduce the number of staff. Netflix announced it would cut 450 employees, while Peloton said it would cut more than 800 jobs, cut Robinhood by 23 percent, Snapchat by 20 percent, Shopify by 10 percent, Cameo by 25 percent and Calm by 20 percent.
Apple has also reportedly decided to cease hiring in all areas other than research and development.
Consumer-to-consumer (C2C) e-commerce platform Carousell has laid off 110 employees, or 10 percent of its total workforce, to cut costs.
CAR MANUFACTURERS ALSO REDUCE THEIR LABOR
In addition to US technology companies, automobile manufacturers are also trying to reduce their workforce. Ford Motor laid off about 3,000 white-collar employees to cut costs and switch from internal combustion vehicles to electric vehicles.
Musk, who is also the Chief Executive of the US electric vehicle manufacturer Tesla, sent an email to the company's senior executives in June with the title "Stop all hiring worldwide." In the email, Musk argued that he had a "super bad feeling" about the economy and that the headcount should be reduced by 10 percent.
Morgan Stanley, a financial services company headquartered in the United States, laid off about 1,600 of its 81,567 employees worldwide. Pepsi's maker, PepsiCo, is preparing to lay off hundreds of employees in North America, The Wall Street Journal reported.
LAUNCHES ARE INCREASING IN EUROPE
With the highest inflation rates in the last 30 years and the effect of the Russia-Ukraine war, jobs are also in Europe.
Chip blow from USA and Netherlands to China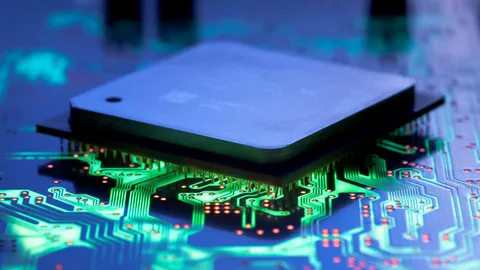 The United States and the Netherlands are increasing their chip restrictions as part of their ongoing efforts to prevent their technologies from being used to strengthen China's military.
While the Dutch are planning to block some equipment from national champion ASML and other companies, the US is expected to go a step further and withhold more Dutch equipment from certain Chinese factories. The US In October, on national security grounds, American companies such as Lam Research and Applied Materials exported chips to China. China imposed export restrictions on shipments of production tools and lobbied other countries with key suppliers to impose similar restrictions.Chinese Embassy spokesman Liu Pengyu said the US has "deliberately blockaded and obstructed Chinese companies, forcibly relocated industries, and segregated." He denounced this move, stating that China is "pressing for the sake of peace" and said that China will "follow developments closely and strictly protect its own interests".
Japan, home to chip equipment manufacturers Nikon Corp and Tokyo Electron Ltd, adopted rules to restrict the export of 23 types of semiconductor manufacturing equipment, which will come into effect on July 23. The Dutch government announced on Friday that ASML's second-best product line was deep plans to announce new regulations requiring licensing for the top tier of ultra violet (DUV) semiconductor equipment.
Extreme ultraviolet "EUV" lithography machines, ASML's most sophisticated machines, are already restricted and have never been shipped to China. ASML said in March that it expects Dutch regulations to affect the TWINSCAN NXT:2000i and its more sophisticated models. However, the company's TWINSCAN NXT:1980Di Older DUV models, such as the navy model, may also be kept out of about six facilities in China by the US.
These facilities are expected to be defined in a new US rule that would allow the US to restrict foreign equipment, even a small percentage of which is US part, from entering these facilities, according to a person familiar with the matter. The person in question is not authorized to speak publicly. Sources said the new Dutch regulations will not come into effect immediately, with one expecting the effective date to be in September, two months after they were issued. He said the planned US rule would require licenses to export equipment to about half a dozen Chinese facilities, including a factory operated by China's largest chipmaker SMIC. The person in question said that licenses to ship equipment to these facilities would likely be denied. The US rule is expected to apply to ASML, the world's leading chip equipment manufacturer and the Netherlands' largest company, because its systems contain US parts and components.US regulations It's not unusual for him to change bids before clarification, so both timing and constraints are subject to change.
The announced plan reflects the thoughts at the end of June. According to sources, the US is expected to bring further updates in July to its comprehensive rules from October. ASML is Europe's largest chip equipment company due to its dominance in lithography, one of the key steps in the computer chip manufacturing process. Other companies that could be affected include atomic layer deposition firm ASM International.