Price hikes make second-hand shopping fashionable in the UK
With the increase in the cost of living in the UK, the number of second-hand shoppers began to rise.
With the increase in the cost of living in the UK, the number of second-hand shoppers began to rise.
Lauren Knapman, who prefers to shop at charities that sell second-hand goods, also shares what she finds online. Stating that they do this because they are cheaper, 28-year-old Knapman says, "It's better for the environment and for your wallet."
Adding that people used to be afraid of second-hand shopping and they do not want to be thought of as having financial difficulties, Knipman states that now their mindset has changed. She states that this is also about sustainability.
Knapman got married last April. She bought wine glasses, candle holders, and cake plates from charities.
"As long as you can find it, you don't need to buy a new one. We sold them all after the wedding so there was no useless stuff lying around."
Kelly Allen, 40, a former charity shop goer, blogs about sustainable fashion.
"It's a kind of treasure hunt, when you go to a charity, you can find a little gem hidden there," says Allen.
"On the one hand, there are people who are struggling financially, so it makes sense to go to these kinds of places. But it's also becoming a fashion."
On the other hand, Allen points out that prices are increasing in these shops as well. "If you really have to second-hand shops, that's worrying," he says.
There has been a 14 percent increase in the prices of the Cancer Research Institute, which has 600 second-hand shops in the UK, in the past months.
Julie Byard, commercial manager of the Cancer Research Foundation, states that many people use second-hand shops because of their financial situation. But he adds that market research shows that due to the current economic situation, people are starting to turn to second-hand products.
According to Byard, 25 thousand tons of textile products change hands every year in the shops of this charity. But donations in Wales have dropped 10 percent in the last three months. This is another consequence of the rising cost of living.
At The Climate Shop in Wales, second-hand clothing and products are sold in exchange for financial support to a charity working on tree planting in Kenya, instead of money.
Rhys Jones, the deputy mayor of the town where the shop is located, works as a volunteer in this shop. Jones states that more and more people are shopping secondhand every day and they see that there is nothing wrong with that. Stating that one reason for this is the pandemic, Jones says, "People have changed the way they shop."
"People are now thinking about how I can help the local community, but also how they can help the planet."
Volunteer Sara Avila says "terribly large numbers of people" are asking for supplies to help keep the warmth in for this winter, after energy prices soared.
"They're afraid of freezing, and it's terribly expensive to buy new curtains. It's only a few pounds here."
Fashion blogger Kelly Allen notes that old textiles become new items with mending and sewing: "Even if they're too old and bad to wear, use them for cleaning."
Phoebe Brown, director of Repair Cafe, also in Wales, says interest in their organization has grown tremendously over the past year.
In the events held in this cafe, people bring their broken bicycles or electronic devices, damaged clothes and have them repaired free of charge.
Brown states that this is a precaution against both the cost of living and the climate crisis.
UBS to lay off thousands of Credit Suisse employees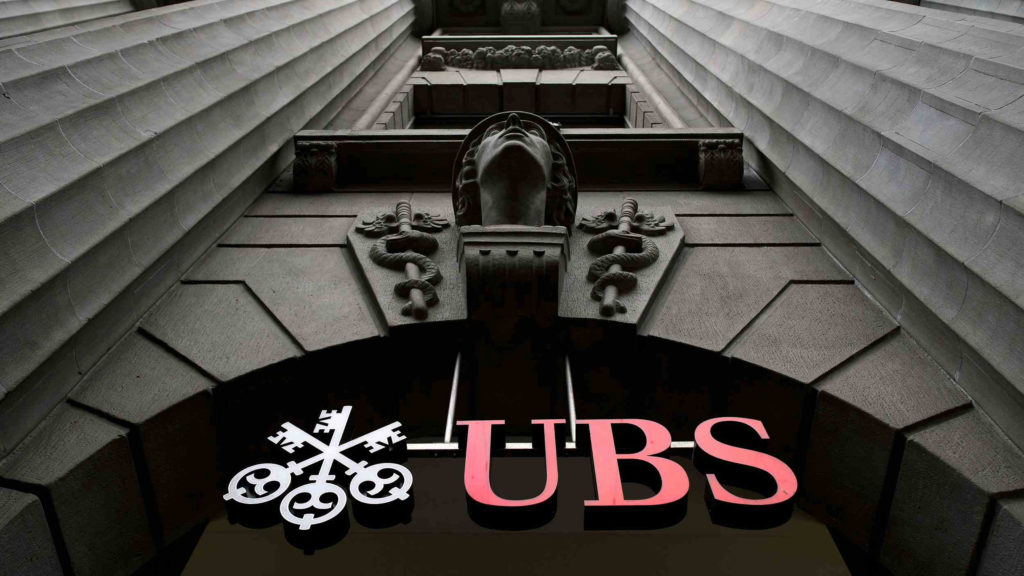 Switzerland's largest bank, UBS, is preparing to fire thousands of employees of the bank it bought after completing its state-aided takeover of rival Credit Suisse.
Swiss banking giant UBS is preparing for layoffs after taking over Credit Suisse. The giant bank will dismiss more than half of the employees at Credit Suisse, which has 45,000 personnel, next month.
The segments that will be most affected by the wave of layoffs will be bankers, processors and support personnel. Employees of Credit Suisse branches in London, New York and some Asian regions will be the ones most affected by this wave.
THERE WILL BE 3 SEPARATE WAVE OF WORK
There will be three separate waves of layoffs this year, according to sources who asked for anonymity as the plans have not yet been made public. It is stated that the first wave is expected to take place by the end of July, while the other two tours are planned in September and October.
Three months after UBS bought Credit Suisse in a government-brokered bailout, the full extent of the layoffs began to become clear.
When the deal was completed, UBS' total headcount rose to nearly 120,000, and the company said it aims to save about $6 billion in personnel costs in the coming years.
IT WILL FIND 35 THOUSAND PEOPLE
It is thought that UBS plans to eventually cut its total headcount by around 35,000 people. UBS spokespersons are refusing to comment on the layoffs for now.
After the Wall Street investment banks, including Morgan Stanley and Goldman Sachs, announced that they would lay off thousands of their staff, UBS also started to lay off their staff, showing that things are getting worse for the global financial sector.
WHAT HAPPENED?
After the banking crisis that started in the USA in March, there was a Credit Suisse panic in Europe. The developments after the Saudi National Bank, the biggest partner of Credit Suisse bank, announced that it would not increase its capital, dragged the bank to the brink of bankruptcy.
Switzerland's largest bank, UBS, bought 167-year-old Credit Suisse for 3 billion francs, with the government's liquidity support of 200 billion francs.
While the total number of employees of UBS and Credit Suisse reached 120,000 worldwide, UBS announced that it would make layoffs to reduce costs.