NATO: Finland will come under the umbrella of unwavering security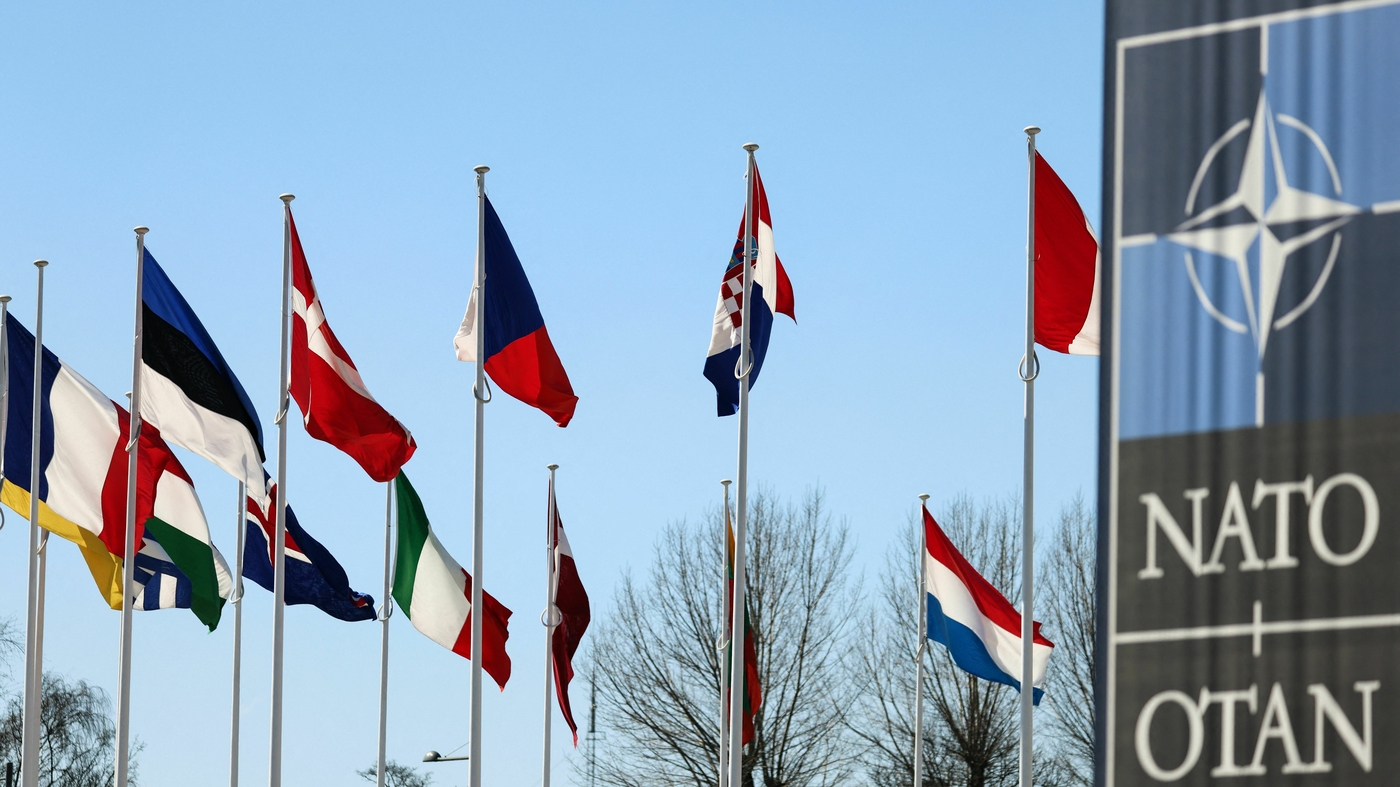 NATO Secretary General Stoltenberg stated that Finland, as a NATO member, will be under the "unshakable security guarantee" with the 5th article of the alliance's founding agreement.
NATO Secretary General Jens Stoltenberg answered journalists' questions before the NATO Foreign Ministers Meeting held at NATO headquarters in Brussels.
Asked what kind of security guarantee Finland will get by becoming a NATO member, unlike Sweden, Stoltenberg reminded that Finland, which will become a full member today, will be included in all military and civilian structures of the alliance from now on.
"But most importantly, Finland will receive an unwavering guarantee of security by becoming a member. Article 5 of our collective defense, which means 'All for one, one for all', will also apply to Finland from today." said.
Stating that Sweden, which has applied for membership together with Finland, has come to a stronger and better position in the last year, Stoltenberg stated that even though Sweden is not a member yet, it is in a better situation compared to before the application, and it has participated in NATO meetings as an invited country.
Stoltenberg said that Sweden has started to integrate into NATO structures and develop capability targets, taking into account its defense planning.
Stoltenberg said that Sweden should become a NATO member as soon as possible, and that he believes that all members, including Turkey, will approve Sweden's membership as well as Finland.
Stating that as a Norwegian he is happy and proud to be the Secretary General welcoming Finland as a member of NATO, Stoltenberg expressed his satisfaction with Finland's participation in NATO as a democratic country.
Intense air strike from Russia on Kiev
Ukraine announced that Russia carried out an air strike on Kiev, destroying more than 40 targets in the air.
It was reported that an air attack was carried out by the Russian army on the capital of Ukraine, Kiev, and more than 40 targets were destroyed in the air by the Ukrainian air defense forces.
In a statement made by the Kyiv City Military Administration, it was stated that the Russian army carried out an air strike again on the capital, Kiev. It was stated in the statement that Russian forces launched missiles and unmanned aerial vehicles (UAV) towards Kiev in the early hours of the morning, and that 15 airstrikes were carried out on the capital city in May alone.
In the statement, it was stated that more than 40 targets attacked on Kiev were detected by the Ukrainian air defense forces and destroyed in the air.
Kyiv Mayor Vitaliy Klichko also announced on his social media account that some missile fragments destroyed in the air hit the civilian infrastructure in various districts and caused damage.
Klichko later stated that there were explosions in the city again. Noting that Ukrainian air defense systems are working in Kiev, Klichko informed that missile fragments hit the Desnyan, Podilsk and Obolonskyi districts of the capital and one person was injured. Klichko stated the reason for the attack and stated that the enemy targeted the central districts of Kiev.