Celebrities, public and media outlets refuse to pay Twitter for 'blue ticks'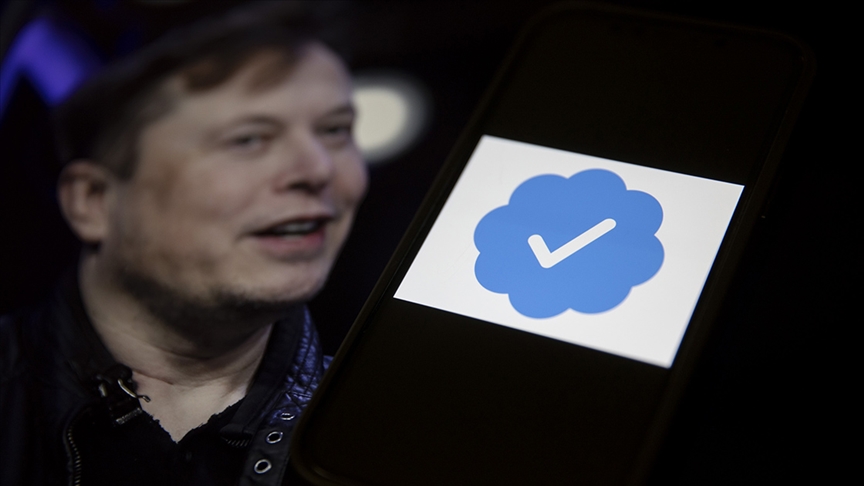 Famous names with millions of followers and many public and media organizations, including the White House, do not accept to pay for Twitter's "blue tick" application.
The blue tick allows users to write longer texts and share high-definition videos, as well as re-edit posts.
After Elon Musk's takeover of Twitter, the social media platform demands a monthly payment for the previously free "blue tick", while many public and media organizations, including the White House, and well-known people refuse to pay Twitter.
LeBron James, one of the players of the American Basketball League (NBA), also noted that this feature may be removed from his account soon, as he will not pay for the "blue tick".
Michael Thomas, one of the US football league players, also announced that he "does not want blue ticks anymore".
US actor Jack Black said, "Obviously, I'm a little embarrassed by the blue tick. It's better not to be obvious. I'm definitely not going to pay for it." shared.
Canadian actor William Shatner also joined the refusing to pay, saying, "Hey Musk, what happens when you don't pay and the blue tick goes away? I've been wasting my time here for 15 years on witty thoughts. Now you want money for what you gave me for free?" made his criticism.
US singer and actress Dionne Warwick stated that instead of paying for the "blue tick", she would buy extra coffee with that money.
"Neither I nor CNN have any plans to pay Twitter for blue ticks. Twitter states that the blue tick on my 12-year verified account will be gone soon. Anyone can open an account for me," Larry Madowo, a journalist working at CNN, said in a post. dollars. What could be wrong with it?" made its assessment.
Among the media organizations that refuse to pay Twitter are many well-known newspapers and news sites such as The New York Times, Los Angeles Times, The Washington Post, BuzzFeed, POLITICO and Vox.
It is stated that the monthly cost of the new "blue tick" application, the social media platform Twitter, will reach 1000 dollars for companies.
Intense air strike from Russia on Kiev
Ukraine announced that Russia carried out an air strike on Kiev, destroying more than 40 targets in the air.
It was reported that an air attack was carried out by the Russian army on the capital of Ukraine, Kiev, and more than 40 targets were destroyed in the air by the Ukrainian air defense forces.
In a statement made by the Kyiv City Military Administration, it was stated that the Russian army carried out an air strike again on the capital, Kiev. It was stated in the statement that Russian forces launched missiles and unmanned aerial vehicles (UAV) towards Kiev in the early hours of the morning, and that 15 airstrikes were carried out on the capital city in May alone.
In the statement, it was stated that more than 40 targets attacked on Kiev were detected by the Ukrainian air defense forces and destroyed in the air.
Kyiv Mayor Vitaliy Klichko also announced on his social media account that some missile fragments destroyed in the air hit the civilian infrastructure in various districts and caused damage.
Klichko later stated that there were explosions in the city again. Noting that Ukrainian air defense systems are working in Kiev, Klichko informed that missile fragments hit the Desnyan, Podilsk and Obolonskyi districts of the capital and one person was injured. Klichko stated the reason for the attack and stated that the enemy targeted the central districts of Kiev.