TransferGo reaches 5 million users as demand for international money transfers grows
TransferGo, one of the fastest growing money transfer companies in the world, announced a significant growth compared to last year.
TransferGo, one of the fastest growing money transfer companies in the world, announced a significant growth compared to last year. While the number of customers and transaction volume of the fintech company, which tries to provide simpler and more cost-effective international money transfer services to immigrants living all over the world, its expansion in new markets accelerated.
Despite turbulent times this year for migrant remittances due to economic uncertainty, the war in Ukraine, problems in the payments supply chain and a shortage of skilled workforces in certain businesses, TransferGo has kept pace with conditions and continued growth across the company. On the other hand, by reaching 5 million users, it showed the demand for the brand and its services. Reaching 3 million customers in its first nine years, TransferGo gained 2 million new customers last year alone.
In addition, TransferGo opened its money transfer service to CIS countries such as Azerbaijan and West Africa, one year after its $50 million Series C investment. Thanks to its users' trust in TransferGo for international money transfers, there was a 64% increase in the number of transactions per year. In money transfers related to Turkey, the annual number of transactions increased by 35% compared to 2021. With this increase, the number of customers signing up for Turkey money transfers to TransferGo increased by 184%, while the number of new customers making their first money transfer increased by 21%.
To accommodate this growth, the firm has grown its workforce by almost half (45%) and now includes more than 20 nationalities on its team. Recruitments have taken place in roles ranging from customer service representatives to marketing and management staff over the past 12 months. Mantas Žalneravičius from Lithuania has been appointed as the new Chief Technology Officer.
In the last six months, TransferGo has taken a series of actions to support its Ukrainian customers, both in Ukraine and relocated to various countries in Europe. Some of these actions include editing donation pages, developing a bank account opening solution, and making the normally paid instant shipping feature free for sending to cards and bank accounts in Ukraine.
Commenting on TransferGo's strong growth, CEO Daumantas Dvilinksas said: "In the face of challenges, we have never deviated from our mission to support immigrant communities by providing them with access to easy and better financial services. We understand the difficulties faced by immigrants and work tirelessly to resolve financial difficulties in any country within our global network. I am proud to lead a dedicated organization."
"Our annual growth coincided with TransferGo's 10th anniversary. We wouldn't have reached this milestone without our great employees who put customer needs first. With this momentum, we're looking to further develop the money transfer service by bringing innovative products to new markets and growing our strong customer base of five million. I can't wait."
With offices in London, Vilnius, Kaunas, Warsaw, Krakow, Berlin and Istanbul, TransferGo is an organization with operations across Europe, whose mission is to create a just world for all immigrants.
About TransferGo
Founded in 2012, TransferGo has established itself as one of the most reliable money transfer services in the world. By focusing on fast, reliable and low-cost money transfers, it can guarantee its users to receive their money within 30 minutes. Putting customer experience first, TransferGo has become a brand trusted and loved by thousands of customers. Its vision is to provide its customers with a seamless and borderless international money transfer service.
Founder and CEO Daumantas Dvilinskas was named to the 2017 Forbes 30 under 30 listi. The company was nominated for "Fastest Emerging Startup of the Year" at the TechCrunch Europa Awards 2018 and was listed by TNW as one of the five fastest growing UK start-ups of 2019.
Since 2012, TransferGo has been focusing on improving its international money transfer service. Currently, with more than five million customers worldwide, TransferGo has earned the reputation of being the most trusted company in money transfer services worldwide, providing its customers with security, speed and convenience, as evidenced by a Trustpilot score of 4.8 and over 25,000 user reviews.
You can click here to sign up for TransferGo and make your international money transfer instantly and at low cost, or click this link to invite your friends to TransferGo and earn 22€.
Chip blow from USA and Netherlands to China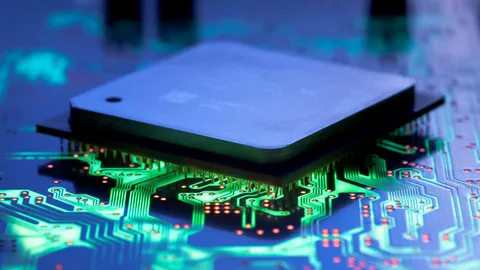 The United States and the Netherlands are increasing their chip restrictions as part of their ongoing efforts to prevent their technologies from being used to strengthen China's military.
While the Dutch are planning to block some equipment from national champion ASML and other companies, the US is expected to go a step further and withhold more Dutch equipment from certain Chinese factories. The US In October, on national security grounds, American companies such as Lam Research and Applied Materials exported chips to China. China imposed export restrictions on shipments of production tools and lobbied other countries with key suppliers to impose similar restrictions.Chinese Embassy spokesman Liu Pengyu said the US has "deliberately blockaded and obstructed Chinese companies, forcibly relocated industries, and segregated." He denounced this move, stating that China is "pressing for the sake of peace" and said that China will "follow developments closely and strictly protect its own interests".
Japan, home to chip equipment manufacturers Nikon Corp and Tokyo Electron Ltd, adopted rules to restrict the export of 23 types of semiconductor manufacturing equipment, which will come into effect on July 23. The Dutch government announced on Friday that ASML's second-best product line was deep plans to announce new regulations requiring licensing for the top tier of ultra violet (DUV) semiconductor equipment.
Extreme ultraviolet "EUV" lithography machines, ASML's most sophisticated machines, are already restricted and have never been shipped to China. ASML said in March that it expects Dutch regulations to affect the TWINSCAN NXT:2000i and its more sophisticated models. However, the company's TWINSCAN NXT:1980Di Older DUV models, such as the navy model, may also be kept out of about six facilities in China by the US.
These facilities are expected to be defined in a new US rule that would allow the US to restrict foreign equipment, even a small percentage of which is US part, from entering these facilities, according to a person familiar with the matter. The person in question is not authorized to speak publicly. Sources said the new Dutch regulations will not come into effect immediately, with one expecting the effective date to be in September, two months after they were issued. He said the planned US rule would require licenses to export equipment to about half a dozen Chinese facilities, including a factory operated by China's largest chipmaker SMIC. The person in question said that licenses to ship equipment to these facilities would likely be denied. The US rule is expected to apply to ASML, the world's leading chip equipment manufacturer and the Netherlands' largest company, because its systems contain US parts and components.US regulations It's not unusual for him to change bids before clarification, so both timing and constraints are subject to change.
The announced plan reflects the thoughts at the end of June. According to sources, the US is expected to bring further updates in July to its comprehensive rules from October. ASML is Europe's largest chip equipment company due to its dominance in lithography, one of the key steps in the computer chip manufacturing process. Other companies that could be affected include atomic layer deposition firm ASM International.