More than half of Europe's LNG capacity is at risk of going idle
It has been determined that Europe's liquefied natural gas (LNG) terminal capacity will exceed 400 billion cubic meters by 2030, and more than half of this capacity is at risk of being idle due to low demand.
It has been determined that Europe's liquefied natural gas (LNG) terminal capacity will exceed 400 billion cubic meters by 2030, and more than half of this capacity is at risk of being idle due to low demand.
According to the European LNG Tracker report by the Institute for Energy Economics and Financial Analysis (IEEFA), Europe's LNG infrastructure capacity, including the United Kingdom, Norway and Turkey, reached 270 billion cubic meters by the end of 2022.
SEEKING AN ALTERNATIVE TO RUSSIAN GAS, EUROPE ACCEPTED LNG
Europe, which sought alternative ways and resources to reduce dependence on Russian gas after the war started by Russia in Ukraine, accelerated its LNG investments, and a large capacity building is planned until 2030 in this area.
Europe's LNG infrastructure capacity is expected to exceed 400 billion cubic meters by 2030, while LNG demand in Europe is expected to be at the level of 150 billion cubic meters in this period.
Thus, there is a risk that the LNG infrastructure with a capacity of approximately 250 billion cubic meters in Europe will remain idle. Spain, Turkey, United Kingdom, France, Italy and Germany stand out as the countries where the most idle capacity can occur.
It is estimated that the planned LNG infrastructure capacity in Europe by 2030 will be higher than the European Union's gas consumption of 413 billion cubic meters in 2021. By contrast, the total gas demand in Europe in 2030 is expected to be 390 billion cubic meters.
'THE WORLD'S MOST EXPENSIVE AND UNNECESSARY POLICY'
The report's author and IEEFA Analyst Ana Maria Jaller-Makarewicz stated that excess LNG capacity is "the world's most expensive and unnecessary guarantee policy", adding that "Europe must carefully balance its gas and LNG systems. Increasing the LNG infrastructure will not increase the reliability of the system. This is also a situation that poses the risk of these assets being idle." used the phrases.
Stating that LNG is costly infrastructures to build and operate, Jaller-Makarewicz said, "Decisions to expand LNG infrastructure in Europe should be based on future demand needs. The EU aims to reduce gas demand by a third by 2030. All this must be taken into account." made its assessment.
DEPENDENCE ON RUSSIAN LNG DEPENDS
Although Europe's pipeline gas imports from Russia decreased significantly after the war, LNG imports increased.
According to IEEFA, Europe received 20.2 billion cubic meters of LNG from Russia in 2022. This was recorded as a 12 percent increase compared to LNG imports, which was 18 billion cubic meters in the previous year. Russia has become Europe's third largest LNG supplier after the United States and Qatar.
While France is the largest LNG importer in Europe with 35.7 billion cubic meters in 2022, 7.4 billion cubic meters of this import came from Russia.
While Spain supplied 5.2 billion cubic meters of total 29.5 billion cubic meters of LNG imports from Russia, Belgium received 3 billion cubic meters of 12.9 billion cubic meters of LNG imports from Russia.
France and Belgium's LNG imports from Russia increased by 58 percent in 2022, while Spain's LNG imports increased by 50 percent.
Although the UK was the third largest LNG importer in Europe with 26.5 billion cubic meters last year, LNG imports from Russia fell by 85% compared to 2021.
Last year, the Netherlands imported 17.1 billion cubic meters of LNG, Turkey 15.5 billion cubic meters and Italy 14.8 billion cubic meters.
Chip blow from USA and Netherlands to China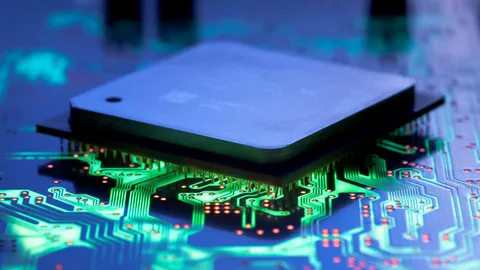 The United States and the Netherlands are increasing their chip restrictions as part of their ongoing efforts to prevent their technologies from being used to strengthen China's military.
While the Dutch are planning to block some equipment from national champion ASML and other companies, the US is expected to go a step further and withhold more Dutch equipment from certain Chinese factories. The US In October, on national security grounds, American companies such as Lam Research and Applied Materials exported chips to China. China imposed export restrictions on shipments of production tools and lobbied other countries with key suppliers to impose similar restrictions.Chinese Embassy spokesman Liu Pengyu said the US has "deliberately blockaded and obstructed Chinese companies, forcibly relocated industries, and segregated." He denounced this move, stating that China is "pressing for the sake of peace" and said that China will "follow developments closely and strictly protect its own interests".
Japan, home to chip equipment manufacturers Nikon Corp and Tokyo Electron Ltd, adopted rules to restrict the export of 23 types of semiconductor manufacturing equipment, which will come into effect on July 23. The Dutch government announced on Friday that ASML's second-best product line was deep plans to announce new regulations requiring licensing for the top tier of ultra violet (DUV) semiconductor equipment.
Extreme ultraviolet "EUV" lithography machines, ASML's most sophisticated machines, are already restricted and have never been shipped to China. ASML said in March that it expects Dutch regulations to affect the TWINSCAN NXT:2000i and its more sophisticated models. However, the company's TWINSCAN NXT:1980Di Older DUV models, such as the navy model, may also be kept out of about six facilities in China by the US.
These facilities are expected to be defined in a new US rule that would allow the US to restrict foreign equipment, even a small percentage of which is US part, from entering these facilities, according to a person familiar with the matter. The person in question is not authorized to speak publicly. Sources said the new Dutch regulations will not come into effect immediately, with one expecting the effective date to be in September, two months after they were issued. He said the planned US rule would require licenses to export equipment to about half a dozen Chinese facilities, including a factory operated by China's largest chipmaker SMIC. The person in question said that licenses to ship equipment to these facilities would likely be denied. The US rule is expected to apply to ASML, the world's leading chip equipment manufacturer and the Netherlands' largest company, because its systems contain US parts and components.US regulations It's not unusual for him to change bids before clarification, so both timing and constraints are subject to change.
The announced plan reflects the thoughts at the end of June. According to sources, the US is expected to bring further updates in July to its comprehensive rules from October. ASML is Europe's largest chip equipment company due to its dominance in lithography, one of the key steps in the computer chip manufacturing process. Other companies that could be affected include atomic layer deposition firm ASM International.