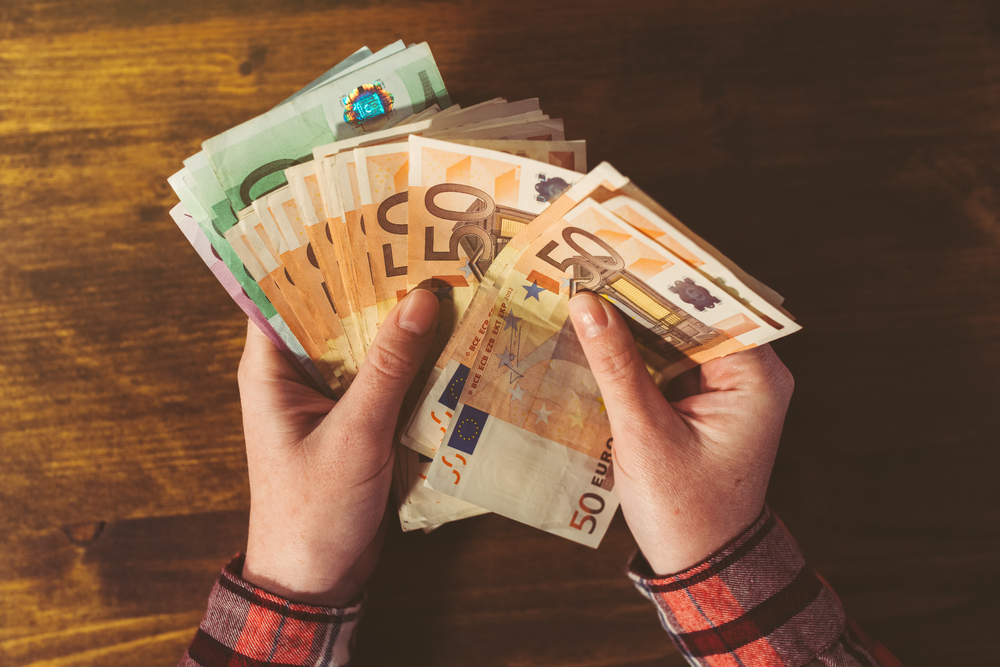 The salary of two people working in the same profession and having the same experience does not have to be the same. The average range can naturally play a lot when you include those who specialize in certain areas in different experience. Salaries in Netherlands has differences by job levels. Therefore, when you see the numbers below, do not immediately condition yourself to the lower or upper limit. Moreover, since the west of the country is much more expensive than other regions, average salaries can exceed the figures here.
Salaries in Netherlands with job titles
Software Developer:  The average salary is € 1,937 – € 4,400 for software developers. But this figure does not include software architects and senior technical developers. There salaries go up to between € 4,000 – € 8,000 .
Engineer: When it comes to engineering, it actually covers a very wide area. We can accept Construction, Electricity, Machinery and all branches in this class. The average salary ranges from €2,300 to €4,600 .
Agricultural Engineer: If you say that now it covers all engineers, wait for the salary. Agricultural engineer salaries range from €4,500 to €8,000 .
Technician-Technician: In short, let's call this team a master. Those who have their own business already call money by different names. But salaried employees earn an average salary of € 1,700 – € 5,000 .
Lawyer:  The average salary is around €4,890 – €8,208 .
Judge: The range is very wide, as they receive very variable salaries depending on the institution they work for. € 2,407 – € 7,757
Firefighter: Unfortunately, the salaries of that sexy profession we see in American movies are not very high here. A firefighter earns an average of €1,429 – €2,538 .
Realtor: Income varies according to the sales they make and the number of customers they bring to the company they work for. That's why the average salary is in a wide range and calculated as € 1.600 – € 5.200 .
Graphic Designer: Average graphic designer income ranges from € 1,900 to € 2,800 .
Archaeologist: Although there are not many job opportunities in the Netherlands, if you are in the lucky few who have a job, your income will average between €1,628 – €4,378 .
Film Industry Technical Professions: We can say that the average figure is  between € 1.000 – € 2.300 .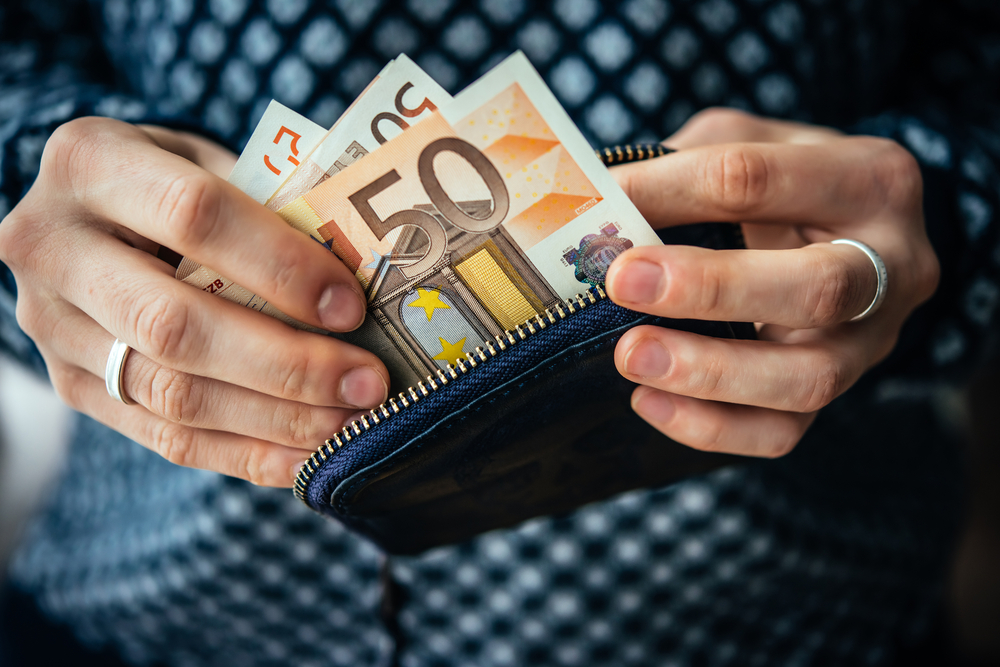 Pharmacist: We could not find any information for those who have their own pharmacy. But the average salary of salaried pharmacists is around € 3,200 – € 4,290 .
Pharmacy Foreman: Average income is between € 1,505 – € 2,590 .
Dentist: The salary range is lower than we expected, probably because there is no service included in the general insurance. They earn an average of €3,250 – €5,185 .
Nurse – Elderly Caregiver: Since the salaries are almost the same, we share these health workers in the same article.  They earn an average of € 1,979 – € 2,828 per month .
Specialist Doctor: The doctors you can go to after getting approval from your family doctor are called specialist doctors. Their average income ranges from € 5,833 to € 10,833 .
Psychiatrist:  The average income is just as interesting € 5,833 – € 10,833 .
Dietitian: Here we are based on a salaried dietitian. Those with their own clinic charge €62 for the average hourly rate. Salary workers earn €1,670 – €3,400 .
Veterinarian: The veterinarians of our beloved Filip and Lagertha's nightmare earn an average of € 2,000 – € 5,000 per month .
Biologist: Average earnings of € 2,000 – € 3,600 .
Driver: When we look at all kinds of averages from ambulance to bus, we come across similar figures : € 1.663 – € 2.821 .
Captain: Since the training processes are also included in the salary period, the lower limit may seem too low. But don't be fooled, look at the upper limit € 2.850 – € 15.000 .
Hostess: It's nice that they are constantly traveling. If you think it's a great job, you might be a little bored. Average salaries  are around € 1,600 – € 2,800 .
Teacher:  Teachers of the youngest age groups earn between € 1,600 – € 2,500 .
Field Teacher: Teacher salaries can also go up to between € 2,000 – € 5,000 , unlike normal .
Academician: Those who teach and research at universities earn an average of € 3.196 – € 4.998 .
Journalism:  A very wide field from photographer to editor. But function-independent salaries are close to each other € 1.500 – € 6.500 .
Baker: Salaries are similar to pastry chefs from bakers. Average earnings  are €1,650 – €2,200 .
Finance Specialist: Professional technical specialists have similar salaries. They earn an average of €2,500 – €7,000 .
Architect: It is an area that we generalize again. Their average salary ranges from €2,323 to €4,000 .
Prime Minister: We can't give an average number as he is a single person. Prime Minister earns around € 14.000 per month including all his bonuses and holiday allowance .
As a woman, do you get paid less than a man for the same job?
By law, men and women should receive the same salary if they have the same position and equivalent work experience. Still, there are companies that sometimes pay men more than women. What are your legal rights as an employee?
It was in the news last week that a female corporate lawyer from Wehkamp was receiving 1,000 euros less per month than her male colleague doing the same job. After years of trying to discuss the situation with her employer, she went to court.
It has not (yet) come to a decision. Wehkamp has now paid the company lawyer a fee of 113,000 euros. This amount consists of lost wages and severance pay. "It was a very difficult and justified move by that woman," says negotiation coach Merel van der Wouden. "I hope more women now dare to talk about this with their employers."
"Several times a year, I run into people at my workplace who want to fight the unfair pay gap but don't know where to start. In nine out of ten cases, they leave the company without actually solving the problem. This woman, van de Wehkamp, ​​really puts the problem back on the map."
Know what it's worth
However, Van der Wouden does not recommend going directly to court. "The judge is a last resort. It would be nice if you could come up with a solution with the employer, which is much better for the business relationship. You also have to be really confident about your case."
According to Van der Wouden, therefore, you should do some good research first. "Find out what the market values ​​are and if your salary is close to that. Then you will know how valuable you are. Also try to find out why your colleague is getting paid more than you. For example, does he have more work experience or better education, but "Do you still get paid less? Then there may be discrimination, but it doesn't have to be. So you have to find that out carefully."
Paying attention to this is actually the employer's job, not the employee's. Here the world has turned upside down.
Frank Boelhouwer, employment law attorney
Van Gelderen Employment Lawyers employment attorney Frank Boelhouwer says the law isn't as black and white as it seems. "A man can indeed earn more than his female counterpart. But there must be solid evidence for that."
"For example, an employer may have good reason to reward someone with eight years of relevant work experience more than someone with two less years of relevant work experience, even if they have to do the same job."
Wake-up call for employer
However, if a lawsuit is filed, the employer has to prove that he acted duly. "The law helps the discriminated party," says Boelhouwer. "And if there really is discrimination, then that can definitely pay off for the employee."
It can be very costly to the employer, Boelhouwer says, especially if there is a related dismissal lawsuit. That's why he advises employers to view Wehkamp's news as a wake-up call. "Check if all employees are still paid correctly."
This applies not only to new staff, but also to those who have worked longer. "Five years ago the salary gap might have made sense because the employee had less work experience then. But maybe he's developed very well now so he's entitled to the same salary. It's actually the employer's job. the employee's. Here the world is turned upside down."