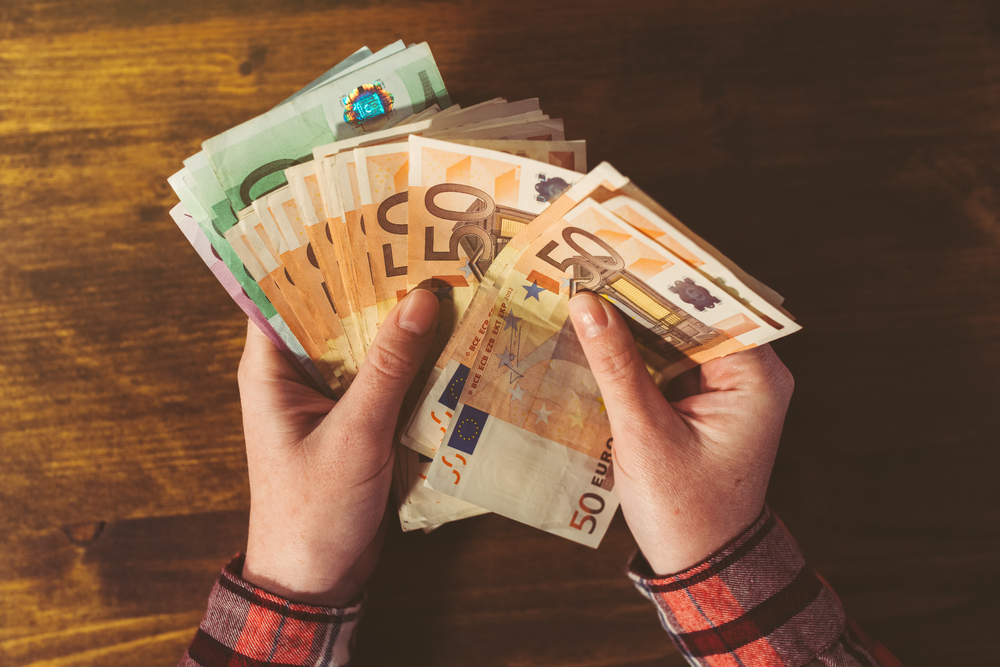 The salary of two people working in the same profession and having the same experience does not have to be the same. The average range can naturally play a lot when you include those who specialize in certain areas in different experience. Salaries in Netherlands has differences by job levels. Therefore, when you see the numbers below, do not immediately condition yourself to the lower or upper limit. Moreover, since the west of the country is much more expensive than other regions, average salaries can exceed the figures here.
Salaries in Netherlands with job titles
Software Developer:  The average salary is € 1,937 – € 4,400 for software developers. But this figure does not include software architects and senior technical developers. There salaries go up to between € 4,000 – € 8,000 .
Engineer: When it comes to engineering, it actually covers a very wide area. We can accept Construction, Electricity, Machinery and all branches in this class. The average salary ranges from €2,300 to €4,600 .
Agricultural Engineer: If you say that now it covers all engineers, wait for the salary. Agricultural engineer salaries range from €4,500 to €8,000 .
Technician-Technician: In short, let's call this team a master. Those who have their own business already call money by different names. But salaried employees earn an average salary of € 1,700 – € 5,000 .
Lawyer:  The average salary is around €4,890 – €8,208 .
Judge: The range is very wide, as they receive very variable salaries depending on the institution they work for. € 2,407 – € 7,757
Firefighter: Unfortunately, the salaries of that sexy profession we see in American movies are not very high here. A firefighter earns an average of €1,429 – €2,538 .
Realtor: Income varies according to the sales they make and the number of customers they bring to the company they work for. That's why the average salary is in a wide range and calculated as € 1.600 – € 5.200 .
Graphic Designer: Average graphic designer income ranges from € 1,900 to € 2,800 .
Archaeologist: Although there are not many job opportunities in the Netherlands, if you are in the lucky few who have a job, your income will average between €1,628 – €4,378 .
Film Industry Technical Professions: We can say that the average figure is  between € 1.000 – € 2.300 .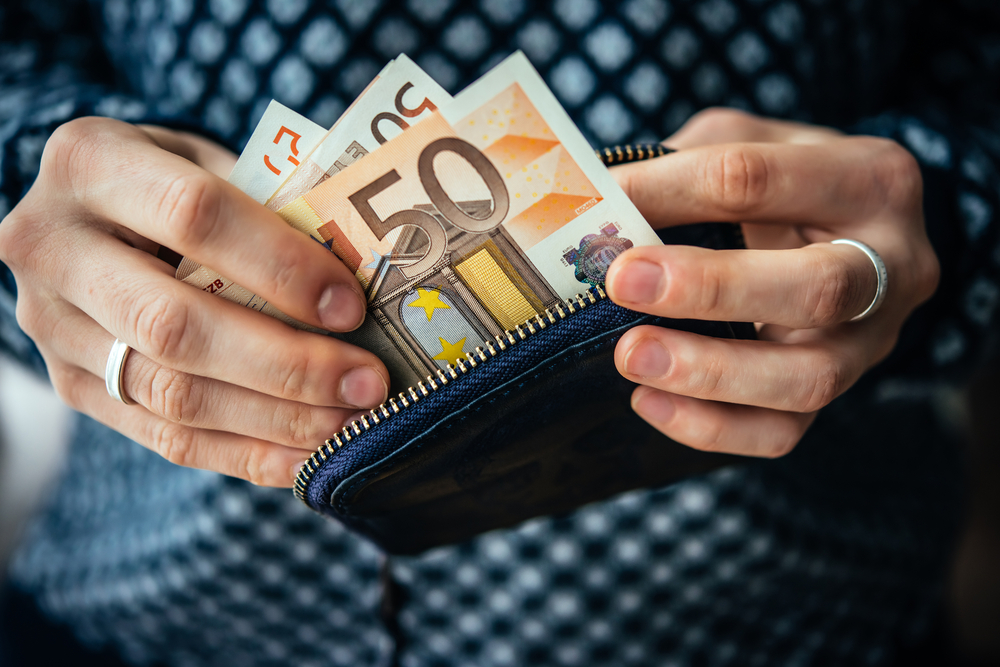 Pharmacist: We could not find any information for those who have their own pharmacy. But the average salary of salaried pharmacists is around € 3,200 – € 4,290 .
Pharmacy Foreman: Average income is between € 1,505 – € 2,590 .
Dentist: The salary range is lower than we expected, probably because there is no service included in the general insurance. They earn an average of €3,250 – €5,185 .
Nurse – Elderly Caregiver: Since the salaries are almost the same, we share these health workers in the same article.  They earn an average of € 1,979 – € 2,828 per month .
Specialist Doctor: The doctors you can go to after getting approval from your family doctor are called specialist doctors. Their average income ranges from € 5,833 to € 10,833 .
Psychiatrist:  The average income is just as interesting € 5,833 – € 10,833 .
Dietitian: Here we are based on a salaried dietitian. Those with their own clinic charge €62 for the average hourly rate. Salary workers earn €1,670 – €3,400 .
Veterinarian: The veterinarians of our beloved Filip and Lagertha's nightmare earn an average of € 2,000 – € 5,000 per month .
Biologist: Average earnings of € 2,000 – € 3,600 .
Driver: When we look at all kinds of averages from ambulance to bus, we come across similar figures : € 1.663 – € 2.821 .
Captain: Since the training processes are also included in the salary period, the lower limit may seem too low. But don't be fooled, look at the upper limit € 2.850 – € 15.000 .
Hostess: It's nice that they are constantly traveling. If you think it's a great job, you might be a little bored. Average salaries  are around € 1,600 – € 2,800 .
Teacher:  Teachers of the youngest age groups earn between € 1,600 – € 2,500 .
Field Teacher: Teacher salaries can also go up to between € 2,000 – € 5,000 , unlike normal .
Academician: Those who teach and research at universities earn an average of € 3.196 – € 4.998 .
Journalism:  A very wide field from photographer to editor. But function-independent salaries are close to each other € 1.500 – € 6.500 .
Baker: Salaries are similar to pastry chefs from bakers. Average earnings  are €1,650 – €2,200 .
Finance Specialist: Professional technical specialists have similar salaries. They earn an average of €2,500 – €7,000 .
Architect: It is an area that we generalize again. Their average salary ranges from €2,323 to €4,000 .
Prime Minister: We can't give an average number as he is a single person. Prime Minister earns around € 14.000 per month including all his bonuses and holiday allowance .
2023 Salaries in the Netherlands
Did you know that the Netherlands is the 9th highest paying country in the international rankings?
Yes, that's a real benefit of being right here. However, before you focus solely on salary and sign the deal, there are some important things you should know about salaries in the Netherlands.
2023 Salaries in the Netherlands
The Netherlands may also be one of the top paying countries worldwide, but it is very important to understand that the amount of pay you receive on the route depends on the type of fare you receive.
What is the minimum salary in the Netherlands in 2023?
What may come as a surprise to some is that the minimum salary in the Netherlands actually varies entirely with your age.
As of January 2023, the hourly minimum wage costs for a person over the age of 21 in the Netherlands:
36 hours: 12.40 €
38 hours: 11.75 €
40 hours: 11.16 €
What is the average salary in the Netherlands in 2023?
The Netherlands boasts an average monthly salary of 3,333 € or an average annual profit of 40,000 € in 2023!
However, life is generally pretty average no longer – and the same goes for your income. Depending on your mission, your payoff will be higher or lower than this variety.
Inflation and Dutch salaries in 2023
Beyond 12 months, house prices in the Netherlands soared to new highs. With living expenses rising by a staggering 14.5% towards the end of 2022, many of us entered the new year with overwhelming need for a pay rise.
Fortunately, as we have seen, the Dutch government solved this problem by raising the Dutch minimum wage by 10.15%. Meanwhile, in line with the ADP, average salary earners can count on their net earnings to increase by an average of €91 (3.7%) per month in 2023.
Will this be enough to fight inflation? However, it is worth noting that 2023 started with some correct indicators and at the end, the inflation rate fell once again.
What is the difference between Bruto camiis and Netto massis?
During your interview you will be offered an income after getting dressed and taking off your socks to impress your Dutch employers.
But before you get too excited about the numbers, you will listen to some numbers: these could be your Gross and Net profit and it is very important that you know the difference!
What is Bruto masais in the Netherlands?
One might be the amount you get before taxes and other deductions – that's your Bruto salary and you can't take it all.
What is Netto salaryis in the Netherlands?
Netto salaryis represents the money you receive after taxes and all other deductions.
How much of your profit will be taxed in the Netherlands?
Now, after all this talk about Netto and Brutto's paychecks, you're probably wondering how much of your paychecks the Dutch tax officer will get.
There are two different tax brackets in the Netherlands in 2023. You may be taxed at a certain rate depending on your property and business income. Let us list them for you.
TAXABLE INCOME: TAX RATE
Less than €73,031 per year36.93%Above €73,031 per year49.50%
What is included in your Dutch salary?
Yes, taxation is high in the Netherlands – but being employed in the Netherlands also has its advantages – a number of advantages in particular.
Vacation share (vakantiegeld)
In the Netherlands you can receive at least 8% of your gross salary as holiday pay. Employers normally pay you in a lump sum between May and June, but depending on your contract, it can be awarded in increments each month.
Note: If you are a trainee, self-employed or earning three times the Dutch minimum wage, you are not entitled to holiday pay in the Netherlands.
"13th month"
In any task, there is a constant luck of receiving bonuses. But in the Netherlands, some companies provide what is described as a "13th month" under certain contracts.
If your salary includes a "13th month", you can basically get an extra monthly payment! It is normally given before the holiday period in November or December and also equals 8.33% of an employee's earnings.
Sick leave
In the Netherlands, most employment contracts even cover you due to illness. According to Dutch law, your business venture must pay you 70% of your salary if you become ill at any point in your contract.
If you've been sick for a long time, you don't have to worry about your organization losing you. In fact, according to Dutch regulation, a company is required to pay up to 104 weeks of sick leave.
A great work-life balance
Ok, that's not exactly a financial advantage that can be discovered for your Dutch earnings – but it is indeed an advantage. A great work-life balance is valued in the Netherlands.
This means that you are no longer expected to bring your work home "as part of the corporate subculture".
How do you know your Dutch payslip?
Once you've found yourself a job and the earnings to come with it, the payroll can be very difficult to understand.
Luckily, we have listed all these difficult words for you.
| DUTCH | ENGLISH |
| --- | --- |
| Salaris Periode | Period of pay |
| Personeelsnummer | Employee number |
| BSN | Dutch social security number |
| Geboortedatum | Date of birth |
| Afdeling/Functieomschrijving | Job role |
| Anciënniteitsdatum/Datum in dienst | Date you started your employment |
| Salaris/uurloon | Gross salary (before tax) |
| Minimumloon | Minimum wage |
| Verzekerd voor WW/WiA/ZW/Zvw | Social security you contribute to |
| Bijz. tarief/heffingskorting (ja/nee) | Tax rate (percentage)/general tax credit (yes or no) |
| Gewerkte uren | Hours worked |
| Sociale verzekeringen (SV) | Social security contributions |
| Reiskostenvergoeding | Transport reimbursement cost |
| Totaal Netto | Net salary after everything — what you receive in your bank account |
| Vakantiegeld | Holiday leave |