Guide to Finding a Job in the Netherlands
The Netherlands really takes the lead among the countries to live in Europe. Yes, although it is known as the land of freedom, this was definitely not our reason for choosing it. Yes, life is good, but there is a difficult point. It's also to find a job. That's why we decided to launch the Guide to Finding a Job in the Netherlands. In the meantime, what we will tell below are valid suggestions for finding a job not only in the Netherlands but also in many European countries.
If you want to work in the Netherlands, you want to find a job, but you don't know where to start, we have come to the rescue.
First of all, congratulations on your decision to work in the Netherlands. This is a big decision. It had been quite some time before we got to this point.
So, without wasting any more time, let's take a quick introduction to the Guide to Finding a Job in the Netherlands.
Guide to Finding a Job in the Netherlands
1- Language Subject
You wouldn't believe it, the Netherlands is the leader in speaking English in Europe after countries such as England and Ireland. It is said that the rate of speaking English is 72%, but in our opinion, the rate is much higher.
Therefore, with a good level of English, your chances of finding a job in the Netherlands are very high. So if you want to live in the Netherlands and you can speak English well, you don't have to worry too much about it.
Of course, some professions have to be done in the official language of the country due to their nature. For example, teaching, medicine. However, it is quite possible to find a job in areas such as IT, banking, engineering, knowing only English.
2- CV Preparation / The Road to a Great CV
It would be delusional to try to look for a job without a suitable CV. If we take into account that a recruiter looks at a CV for about 15-20 seconds, I think we will emphasize once again how important it is.
We would like to share with you a few points that work for us and that we truly believe to be correct.
– Never give a place to lies in your CV. You will be embarrassed and you may not get the job.
– Be as clear as possible, but your CV should not exceed 2 pages. This is one of the tips we believe is most beneficial. Nobody cares what primary school you go to.
– If your internships are remarkable, add them.
– Avoid abbreviations that only you know. Many companies use too many abbreviations and only those who work in that company know them. Be sure to avoid these abbreviations. Use only internationally recognized abbreviations.
– Consider that you will choose CV preparation based on the position. For some positions, it may be useful to bring certain characteristics and experiences to the fore. We've done this a lot, too.
– Don't make a typo. First impression is very important. Someone who makes a typo gives the impression of being careless to the CV reviewer.
– There is no photo requirement for CVs in Europe. That's why we didn't add it. Keep in mind.
– It must be up to date. Add the trainings you just went to.
– If you are not dealing with jobs such as advertising, graphic design, we say avoid very fancy CV types.
– Have an easy email address. Avoid addresses that are difficult to type and, if necessary, code over the phone. An e-mail address consisting of your first and last name, if possible.
– You must have a Skype account and write your Skype username on your CV.
– Write your mobile phone number with your country code at the beginning. Look, these may seem very simple, but they are very important.
Below we include a few CVs that we found beautiful.
3-Motivational Letter / Cover Letter
When applying for a job in the Netherlands and in many parts of Europe, you will see that a motivation letter is required. Motivation letter "Why should we hire you for this job?" article that answers the question. Some companies attach great importance to this article.
It does not need to be very long, but it should be an article that includes why you want the relevant position, what your experiences may be useful in this position, and that you are trying to convince the other party.
Some tips:
– Writing a separate motivation letter for each position definitely helps a lot. We share an example of a letter we use below by changing some parts.
– Be sure to write the date at the beginning.
– It is useful to specify the position you applied for and where you reached the position at the entrance.
– Write down what you currently do, what responsibilities you have, what you have done before, without overdoing it, by emphasizing the parts that you think are parallel to the position you are applying for.
– At the end of the letter, you need to make an effective conclusion, especially by using the keywords in the job posting. This is the most striking part of the letter. Do not forget this.
14.04.2020 (Date of the day)
To whom it may concern,
I was excited to see the job offer as XXXX (position name) position by XXX (company name) and I hope to be invited for an interview.
Recently, I am working as a XXX for XXX where my responsibilities include providing solutions to the customers based on their requirements and chasing new opportunities in order to develop a healthy project pipeline. I am in collaboration with cross functional teams-sales, marketing, product development and manufacturing on a global scale and I am supporting new product developments by giving information to the corporate laboratories based on customer feedbacks and competitives in the market. Building a strong customer relationship especially with the key decision makers is also an essential part of my job.
Previously, I worked for XXX, where I gained considerable project management skills planning as a XXX. I was managing all customer projects, coordinating all cross-functional teams, managing customer/3rd party relationships, providing engineering solutions to the issues faced at all phases of the projects and presenting the projects' status to upper management and other stakeholders. Also I gained considerable knowledge of FMEA, APQP and PPAP.
I also worked for XXX, where I worked as a XXX, was owner of the whole system with all aspects (performance, timing, cost, NVH, testing and supplier management) and honoured with an Engineering Excellence Award by XXX, I set all targets for my parts and managed all design verification plans and make sure the parts meet all program specific requirements.
I am confident that, I can offer you, strong supplier management, planning and tracking skills, problem solving skills, automotive background and can do attitude that you are seeking for …… Additionally, I am a fast learner and able to adapt to changes very quickly and I enjoy what I do. I look forward to learning more about this opportunity.
Exploring the Pinnacle of Dutch Education: The University of Amsterdam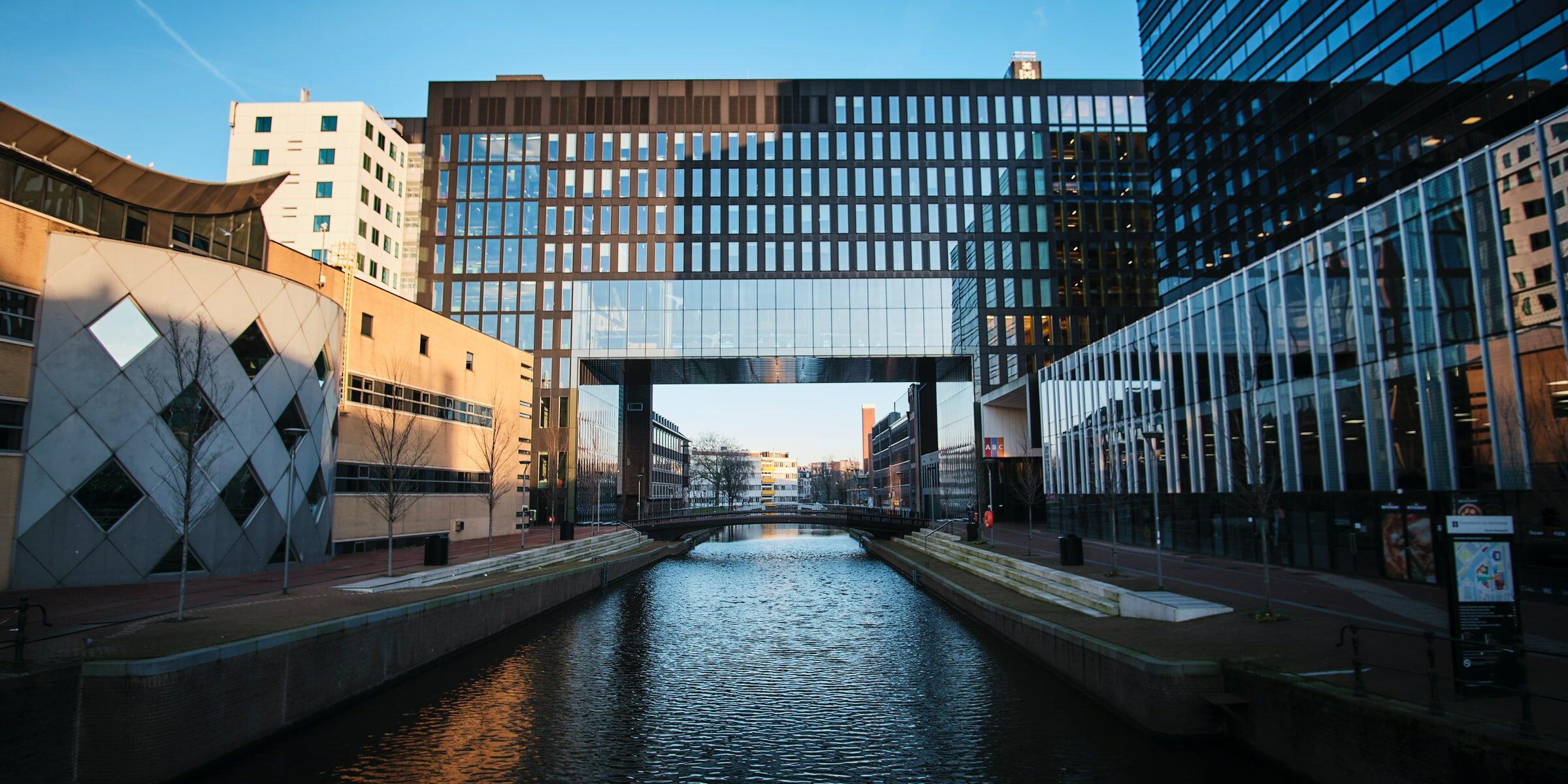 Established in 1632, the University of Amsterdam (UvA) is a prestigious institution renowned for its commitment to innovative research, exceptional teaching standards, and commitment to societal contribution. As the third oldest university in the Netherlands, it has a rich historical background and a steadfast dedication to academic excellence that allows it to provide an immersive, expansive, and enriching educational environment for students worldwide.
University of Amsterdam
History and Heritag
The University of Amsterdam traces its roots back to the Athenaeum Illustre, established in 1632 during the Dutch Golden Age. Originally offering classes to a small group of students, the Athenaeum Illustre operated out of a single room in the Amsterdam city hall. Over time, the institution grew both in size and scope. It was recognized as a full university in 1877, adopting the name University of Amsterdam.
Campuses and Facilities
The UvA's campuses are dispersed throughout the city of Amsterdam, integrating with the vibrant urban environment, creating a dynamic setting for students. The campuses include the City Centre Campus, Science Park, Roeterseiland Campus, Amsterdam UMC, and the Amsterdam Business School.
These facilities provide a wide range of research labs, classrooms, study spaces, and libraries. They are not just places for academic endeavors, but also cultural hotspots, bustling with student activities, art exhibitions, theatrical performances, and public lectures.
Academic Structure
The University of Amsterdam comprises seven faculties: Humanities, Social and Behavioral Sciences, Economics and Business, Science, Law, Medicine, and Dentistry. These faculties offer a vast array of programs from Bachelor's to Doctoral levels, including various interdisciplinary options that allow students to tailor their academic experiences.
The UvA is known for its strong research tradition, especially in the fields of Humanities, Social Sciences, and Natural Sciences. Its research is conducted within 78 research institutes, each with its particular specialization, promoting innovation and exploration in countless areas of study.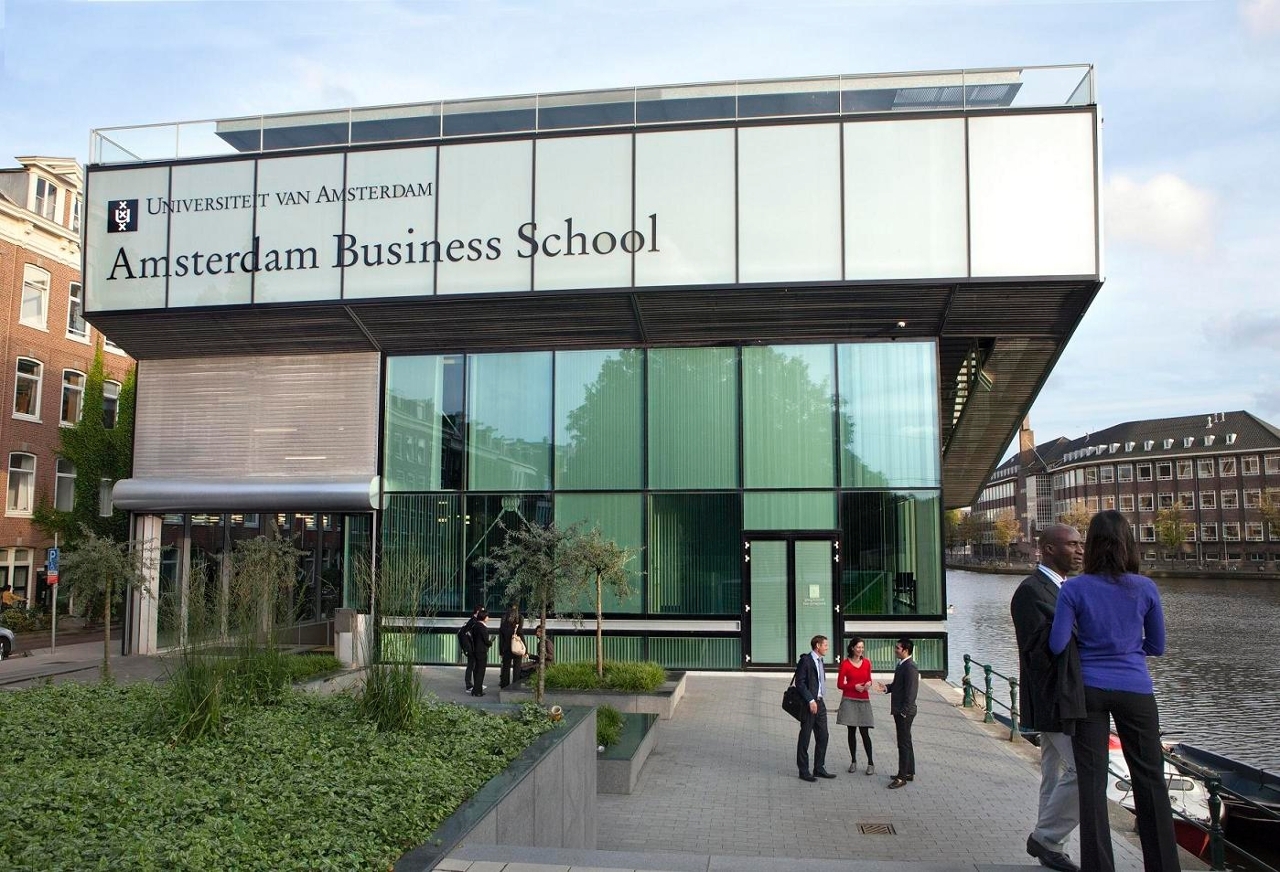 Reputation and Rankings
UvA consistently ranks among the top 100 universities globally in several world university rankings. As of my knowledge cut-off in September 2021, it was highly acclaimed in subjects like Communication and Media Studies, Sociology, and Geography, among others, according to the QS World University Rankings.
Student Life
At the University of Amsterdam, student life is as diverse and vibrant as the city itself. The city of Amsterdam is known for its cultural richness, open-minded spirit, and historical charm, which creates an exciting environment for students. UvA has an abundance of student organizations, sports clubs, and cultural societies that add to the overall student experience.
Diversity and International Focus
One of the defining features of the UvA is its strong international orientation. The university offers numerous degree programs in English, attracting students from around the globe. This international dimension is evident in the diverse backgrounds of its staff and students, contributing to a vibrant, multicultural academic community that enhances the educational experience.
The University of Amsterdam is a beacon of academic excellence and innovative research. Its broad range of programs, strong international orientation, and the vibrant city environment make it an attractive destination for students worldwide. For those seeking a comprehensive, multidisciplinary education in one of Europe's most exciting cities, the UvA is a compelling choice.