VIDEO: Murder of pro-Kremlin blogger Vladlen Tatarski: Detention video of a woman named Darya Trepova released
St. The explosion occurred while pro-President Vladimir Putin military bloggers were gathering at a cafe in St. Russian security forces have detained a woman related to the investigation of the famous Russian military blogger Vladlen Tatarski, who died in the explosion.
A confession video of a woman named Darya Trepova was released, giving the impression that she was filmed under pressure.
In the video, Trepova admits to giving Tatarski a statuette that later exploded.
In the same video, Trepova doesn't say she knows the figurine's explosiveness, and she avoids taking any further responsibility.
At least 30 people were injured in the explosion that took place in the cafe named 'Street Food Bar No 1'. No one took responsibility for the attack.
Vladlen Tatarski, real name 'Maxim Fomin', was an ardent supporter of Russia's war in Ukraine.
Tatarski was attending a pro-war meeting as a speaker at the site of the explosion.
In a video circulating on social media, a young woman wearing a brown coat is seen entering the cafe with a box in her hand.
In another video, Tatarski is seen being given a statuette.
In the short video taken and distributed from Darya Trepova's interrogation, the young woman is seen sighing frequently.
Asked by the interrogator whether she knew why she was detained, Trepova replied, "It must have been because I was at the place where Tatarski was killed. I brought the exploding figurine there," she replies.
When asked from whom he bought the statuette, he replied, "Can I tell you later, please?" she answers.
Russia's anti-terrorist police claimed that Ukrainian special forces were behind the attack.
It was alleged that Russian opposition leader Alexey Navalni was also "cooperating with these people"
In a statement made by the foundation founded by Navalni, it was argued that the Kremlin's accusation of dissidents was "easiness". In the statement, it was also noted that there was no connection between the explosion and Navalni.
Navalni was arrested in Germany in 2021 after his return to Russia.
What is known about Tatarski?
BBC Russia analyst Olga Robinson notes that unlike many other Russian military bloggers and state media journalists in Ukraine, Tatarski takes up arms on the battlefield.
Tatarski had reported from the front in Ukraine, and the video he shot inside the Kremlin last year also played a role in his fame. In the video, he said, "We will beat everyone, we will kill everyone, we will rob everyone properly. As we please."
This video was shot at a ceremony in the Kremlin hosted by President Vladimir Putin, who announced Russia's annexation of four partially occupied regions of Ukraine. This declaration of annexation by Putin was condemned by the West.
st. The former owner of the cafe targeted on Sunday is Yevgeny Prigozhin, head of the Russian mercenary group Wagner, according to the St. Petersburg-based news site Fontanka.
St Petersburg is Putin's hometown and his first career rise.
Tatarski has more than 500,000 followers on Telegram, where military bloggers, including himself, have criticized some aspects of Russia's offensive in Ukraine.
Cyber Front Z, a group calling themselves "Russia's intelligence agencies" on Telegram, said it had rented the cafe for the event.
Mykhailo Podolyak, an adviser to Ukrainian President Volodymyr Zelensky, wrote on Twitter that "spiders eat each other in a jar" in Russia.
He also claimed that the political conflict within Russia had turned into "acts of terrorism".
Meanwhile, Russian Foreign Ministry Spokesperson Maria Zakharova referred to Tatarski and other bloggers as "defenders of the truth".
"Russian journalists constantly feel the threat of retaliation from the Kiev regime," he wrote in Telegram. It was "dangerous" for Ukraine, "but he bravely persisted to the end and fulfilled his duty," Tatarski said.
Tatarski was born in Makiivka, Donetsk region. According to Tatarski's own account, he joined the separatists in Donetsk when he was released from prison for armed robbery. Donetsk is one of the regions Russia claims to have annexed.
When Russia launched its large-scale invasion of Ukraine in February 2022, Tatarski returned to the conflict zone and made statements about the war on social media and Russian state media. He claimed to have helped fly drones and build fortifications.
Journalist Darya Dugina, a prominent supporter of the Russian military, was killed in a car bomb attack near Moscow last year. She was the daughter of ultranationalist philosopher Alexander Dugin, a close ally of Putin.
BBC correspondent Olga Robinson said Tatarski joined Russian separatist forces in 2014 when they captured parts of Donetsk and Luhansk regions in eastern Ukraine.
Last August, Podolyak denied Russian allegations that Ukraine was involved in the assassination of Darya Dugina.
(source: BBC)

UBS to lay off thousands of Credit Suisse employees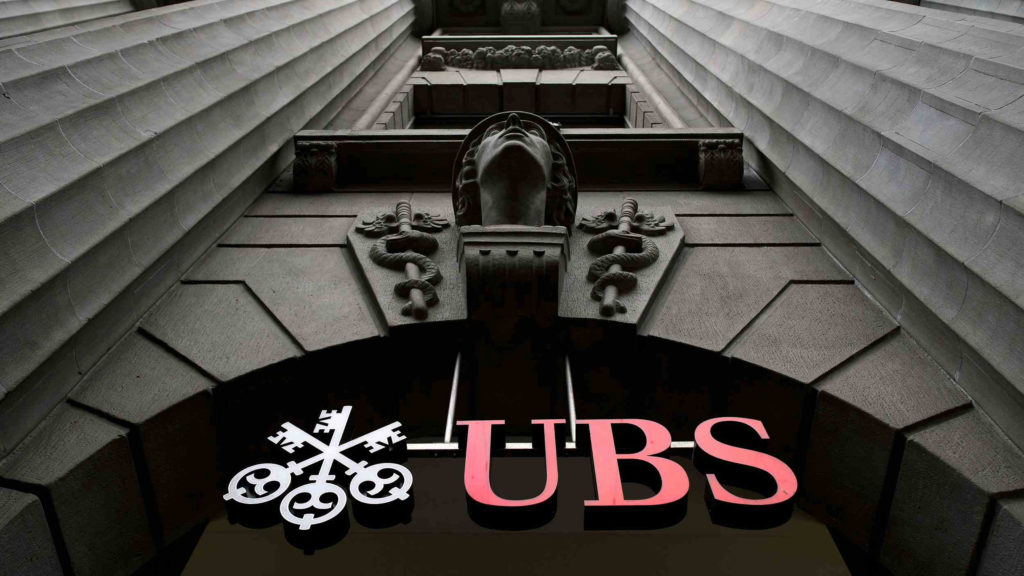 Switzerland's largest bank, UBS, is preparing to fire thousands of employees of the bank it bought after completing its state-aided takeover of rival Credit Suisse.
Swiss banking giant UBS is preparing for layoffs after taking over Credit Suisse. The giant bank will dismiss more than half of the employees at Credit Suisse, which has 45,000 personnel, next month.
The segments that will be most affected by the wave of layoffs will be bankers, processors and support personnel. Employees of Credit Suisse branches in London, New York and some Asian regions will be the ones most affected by this wave.
THERE WILL BE 3 SEPARATE WAVE OF WORK
There will be three separate waves of layoffs this year, according to sources who asked for anonymity as the plans have not yet been made public. It is stated that the first wave is expected to take place by the end of July, while the other two tours are planned in September and October.
Three months after UBS bought Credit Suisse in a government-brokered bailout, the full extent of the layoffs began to become clear.
When the deal was completed, UBS' total headcount rose to nearly 120,000, and the company said it aims to save about $6 billion in personnel costs in the coming years.
IT WILL FIND 35 THOUSAND PEOPLE
It is thought that UBS plans to eventually cut its total headcount by around 35,000 people. UBS spokespersons are refusing to comment on the layoffs for now.
After the Wall Street investment banks, including Morgan Stanley and Goldman Sachs, announced that they would lay off thousands of their staff, UBS also started to lay off their staff, showing that things are getting worse for the global financial sector.
WHAT HAPPENED?
After the banking crisis that started in the USA in March, there was a Credit Suisse panic in Europe. The developments after the Saudi National Bank, the biggest partner of Credit Suisse bank, announced that it would not increase its capital, dragged the bank to the brink of bankruptcy.
Switzerland's largest bank, UBS, bought 167-year-old Credit Suisse for 3 billion francs, with the government's liquidity support of 200 billion francs.
While the total number of employees of UBS and Credit Suisse reached 120,000 worldwide, UBS announced that it would make layoffs to reduce costs.