US sanctions on Turkish companies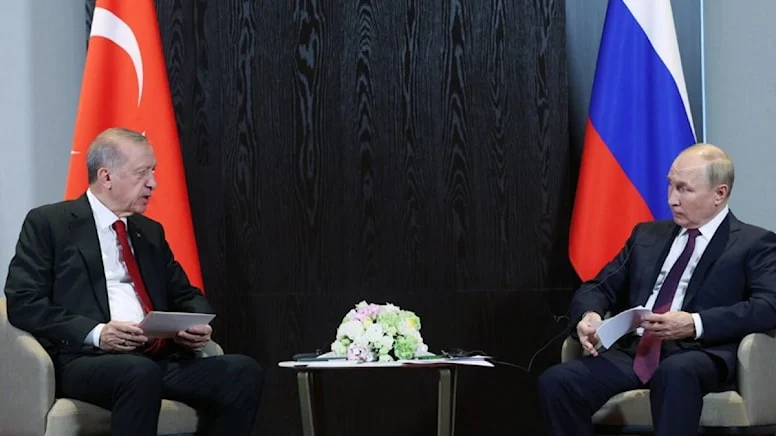 The US has imposed sanctions on Turkey-based organizations that helped Russia circumvent sanctions.
The United States has imposed sanctions on at least four Turkey-based organizations that it found violated export restrictions to Russia and supported Russia in the war.
These sanctions are the biggest step the US has taken against Turkey since the Ukraine war that started last year.
THERE ARE MORE THAN 120 PERSONS AND ORGANIZATIONS
The sanctions, announced by the US Treasury Department, include more than 120 individuals and organizations in more than 20 countries.
Among the sanctioned Turkey-based organizations is an electronics company and a technology trader accused of helping bring "dual-use" products, both civilian and military, to Russia.
In a statement to Reuters, the US official stated that Turkey-based institutions and individuals operating in the field of maritime and trade, which are the target of the sanctions, are "Russia-linked" or "Russian controlled".
James O'Brien, Head of the US Department of State's Sanctions Coordination Office, said in a statement last week that they would look at the trade figures for March and April and that they expected to see a significant decrease in trade with Russia.
Intense air strike from Russia on Kiev
Ukraine announced that Russia carried out an air strike on Kiev, destroying more than 40 targets in the air.
It was reported that an air attack was carried out by the Russian army on the capital of Ukraine, Kiev, and more than 40 targets were destroyed in the air by the Ukrainian air defense forces.
In a statement made by the Kyiv City Military Administration, it was stated that the Russian army carried out an air strike again on the capital, Kiev. It was stated in the statement that Russian forces launched missiles and unmanned aerial vehicles (UAV) towards Kiev in the early hours of the morning, and that 15 airstrikes were carried out on the capital city in May alone.
In the statement, it was stated that more than 40 targets attacked on Kiev were detected by the Ukrainian air defense forces and destroyed in the air.
Kyiv Mayor Vitaliy Klichko also announced on his social media account that some missile fragments destroyed in the air hit the civilian infrastructure in various districts and caused damage.
Klichko later stated that there were explosions in the city again. Noting that Ukrainian air defense systems are working in Kiev, Klichko informed that missile fragments hit the Desnyan, Podilsk and Obolonskyi districts of the capital and one person was injured. Klichko stated the reason for the attack and stated that the enemy targeted the central districts of Kiev.