US: More than 20,000 Russian soldiers died in Ukraine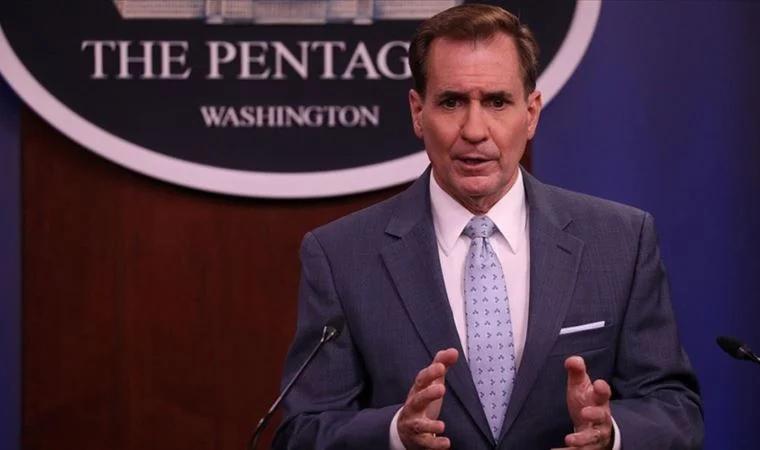 The White House reported that more than 20,000 Russian soldiers have been killed in the war with Ukraine since December.
White House National Security Council Strategic Communications Coordinator John Kirby said at the daily press conference, "According to the intelligence and information we have gathered, we estimate that the Russians have lost 100,000 casualties since December," claiming that 80,000 were injured and 20,000 lost their lives.
About half of the Russian troops who lost 20,000 were mercenary Wagner fighters, ex-criminals recruited from prisons all over Russia, Kirby said.
Expressing that the Russian attack attempt in the Donbas region for a month had "largely failed", Kirby stated that the information about Russia's losses belonged to the US intelligence, but did not talk about the losses of the Ukrainian side.
Kirby said Ukraine's defense was still effective and "forced Russia to spend enormous resources on marginal gains".
On the other hand, Philippine President Ferdinand Marcos Jr. Referring to today's talks with the US President Joe Biden, John Kirby said in the context of relations between the two countries, "As we prepare together to face the challenges of the future, we show that one of our longest-standing alliances is being renewed with tremendous momentum."
Kirby also shared the information that efforts to safely evacuate US citizens from Sudan continue.
Intense air strike from Russia on Kiev
Ukraine announced that Russia carried out an air strike on Kiev, destroying more than 40 targets in the air.
It was reported that an air attack was carried out by the Russian army on the capital of Ukraine, Kiev, and more than 40 targets were destroyed in the air by the Ukrainian air defense forces.
In a statement made by the Kyiv City Military Administration, it was stated that the Russian army carried out an air strike again on the capital, Kiev. It was stated in the statement that Russian forces launched missiles and unmanned aerial vehicles (UAV) towards Kiev in the early hours of the morning, and that 15 airstrikes were carried out on the capital city in May alone.
In the statement, it was stated that more than 40 targets attacked on Kiev were detected by the Ukrainian air defense forces and destroyed in the air.
Kyiv Mayor Vitaliy Klichko also announced on his social media account that some missile fragments destroyed in the air hit the civilian infrastructure in various districts and caused damage.
Klichko later stated that there were explosions in the city again. Noting that Ukrainian air defense systems are working in Kiev, Klichko informed that missile fragments hit the Desnyan, Podilsk and Obolonskyi districts of the capital and one person was injured. Klichko stated the reason for the attack and stated that the enemy targeted the central districts of Kiev.