UNICEF: '500 children died in war'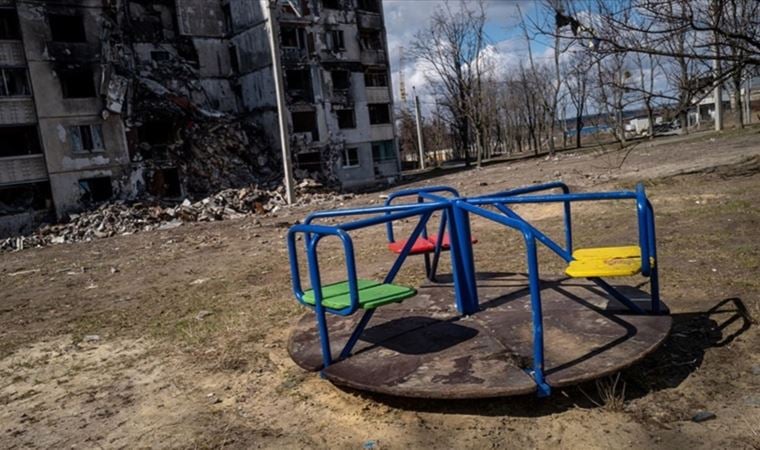 UNICEF announced that the number of children killed in the Russia-Ukraine War so far has exceeded 500.
Catherine Russell, Executive Director of the United Nations Children's Fund (UNICEF), stated that more than 500 children have lost their lives since the start of the Russia-Ukraine War.
Making a statement on his social media account, Russell said, "Another tragic threshold has been crossed for Ukrainian children and families. At least 501 children have been killed since February 2022, when the war began."
Noting that the actual death toll may be much higher than the figures confirmed by UNICEF, Russell stated that at least a thousand children were injured in the war.
"Behind every number is a family falling apart and changing forever. It's heartbreaking. Ultimately, children and families need peace, and it won't happen anytime soon," Russell said.
Intense air strike from Russia on Kiev
Ukraine announced that Russia carried out an air strike on Kiev, destroying more than 40 targets in the air.
It was reported that an air attack was carried out by the Russian army on the capital of Ukraine, Kiev, and more than 40 targets were destroyed in the air by the Ukrainian air defense forces.
In a statement made by the Kyiv City Military Administration, it was stated that the Russian army carried out an air strike again on the capital, Kiev. It was stated in the statement that Russian forces launched missiles and unmanned aerial vehicles (UAV) towards Kiev in the early hours of the morning, and that 15 airstrikes were carried out on the capital city in May alone.
In the statement, it was stated that more than 40 targets attacked on Kiev were detected by the Ukrainian air defense forces and destroyed in the air.
Kyiv Mayor Vitaliy Klichko also announced on his social media account that some missile fragments destroyed in the air hit the civilian infrastructure in various districts and caused damage.
Klichko later stated that there were explosions in the city again. Noting that Ukrainian air defense systems are working in Kiev, Klichko informed that missile fragments hit the Desnyan, Podilsk and Obolonskyi districts of the capital and one person was injured. Klichko stated the reason for the attack and stated that the enemy targeted the central districts of Kiev.