Ukraine's leader Zelensky says Bahmut is razed, Putin says Russia is victorious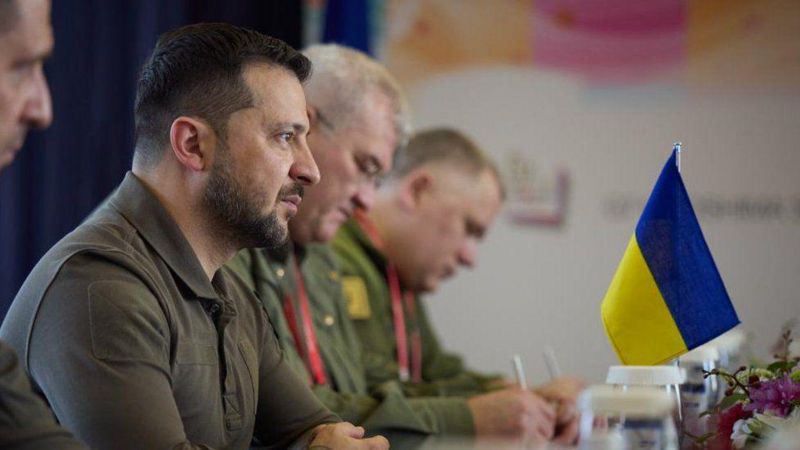 Ukrainian President Volodymyr Zelensky said the city was razed to the ground due to long-running clashes around the city of Bahmut, but denied that Russia had taken control.
Zelenskiy, who was in Japan for the G7 summit, was asked whether the control of the city in eastern Ukraine was in Ukraine.
His office later issued a statement saying that Zelenskiy did not say that the city had fallen.
The leader of the Russian paramilitary group Wagner, which plays an active role in the war in Ukraine, said in a video on Saturday that his forces had captured the city, which Ukrainian authorities denied.
Russian President Vladimir Putin congratulated Wagner and the Russian military on Sunday for "rescuing" Bahmut.
Intense air strike from Russia on Kiev
Ukraine announced that Russia carried out an air strike on Kiev, destroying more than 40 targets in the air.
It was reported that an air attack was carried out by the Russian army on the capital of Ukraine, Kiev, and more than 40 targets were destroyed in the air by the Ukrainian air defense forces.
In a statement made by the Kyiv City Military Administration, it was stated that the Russian army carried out an air strike again on the capital, Kiev. It was stated in the statement that Russian forces launched missiles and unmanned aerial vehicles (UAV) towards Kiev in the early hours of the morning, and that 15 airstrikes were carried out on the capital city in May alone.
In the statement, it was stated that more than 40 targets attacked on Kiev were detected by the Ukrainian air defense forces and destroyed in the air.
Kyiv Mayor Vitaliy Klichko also announced on his social media account that some missile fragments destroyed in the air hit the civilian infrastructure in various districts and caused damage.
Klichko later stated that there were explosions in the city again. Noting that Ukrainian air defense systems are working in Kiev, Klichko informed that missile fragments hit the Desnyan, Podilsk and Obolonskyi districts of the capital and one person was injured. Klichko stated the reason for the attack and stated that the enemy targeted the central districts of Kiev.