Russia: The hybrid war against us will be long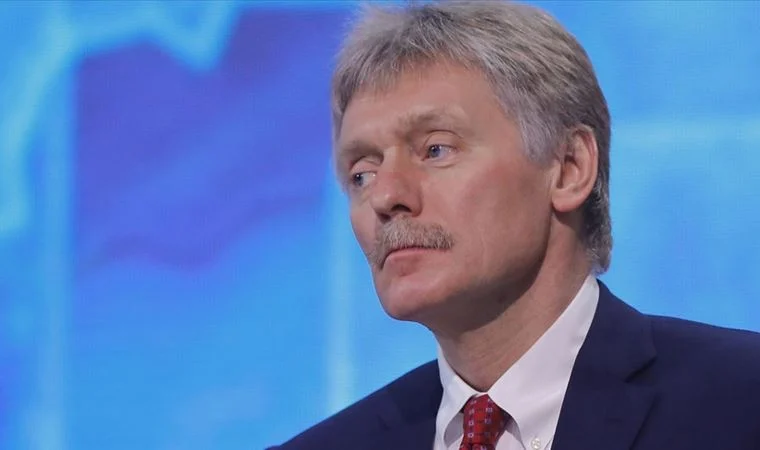 Kremlin Spokesperson Dmitri Peskov said that the hybrid war waged by unfriendly countries against Russia will last a long time.
Kremlin Spokesperson Dmitri Peskov made statements to reporters in the capital Moscow about the issues on the agenda.
Answering the question whether Russia's "special military operation" in Ukraine will end this year, Peskov said, "If you mean the large-scale war, it is a conflict with hostile states and unfriendly countries. This is a hybrid war they launched against our country and "In this case, we need self-confidence, determination and unity around the President," he said.
Peskov evaluated the Democracy Summit organized by the USA and used the following statements:
"America, which claims to be the world's so-called teacher of democracy, is making a second attempt to bring together several countries to preach, in the guise of students. There are those who want to attend this lesson, and it is their sovereign decision. But attempts to divide the world into first and second-class countries. is greeted with a smile by many. It cannot be said that this is a very serious event."
Intense air strike from Russia on Kiev
Ukraine announced that Russia carried out an air strike on Kiev, destroying more than 40 targets in the air.
It was reported that an air attack was carried out by the Russian army on the capital of Ukraine, Kiev, and more than 40 targets were destroyed in the air by the Ukrainian air defense forces.
In a statement made by the Kyiv City Military Administration, it was stated that the Russian army carried out an air strike again on the capital, Kiev. It was stated in the statement that Russian forces launched missiles and unmanned aerial vehicles (UAV) towards Kiev in the early hours of the morning, and that 15 airstrikes were carried out on the capital city in May alone.
In the statement, it was stated that more than 40 targets attacked on Kiev were detected by the Ukrainian air defense forces and destroyed in the air.
Kyiv Mayor Vitaliy Klichko also announced on his social media account that some missile fragments destroyed in the air hit the civilian infrastructure in various districts and caused damage.
Klichko later stated that there were explosions in the city again. Noting that Ukrainian air defense systems are working in Kiev, Klichko informed that missile fragments hit the Desnyan, Podilsk and Obolonskyi districts of the capital and one person was injured. Klichko stated the reason for the attack and stated that the enemy targeted the central districts of Kiev.