Public workers on strike in Belgium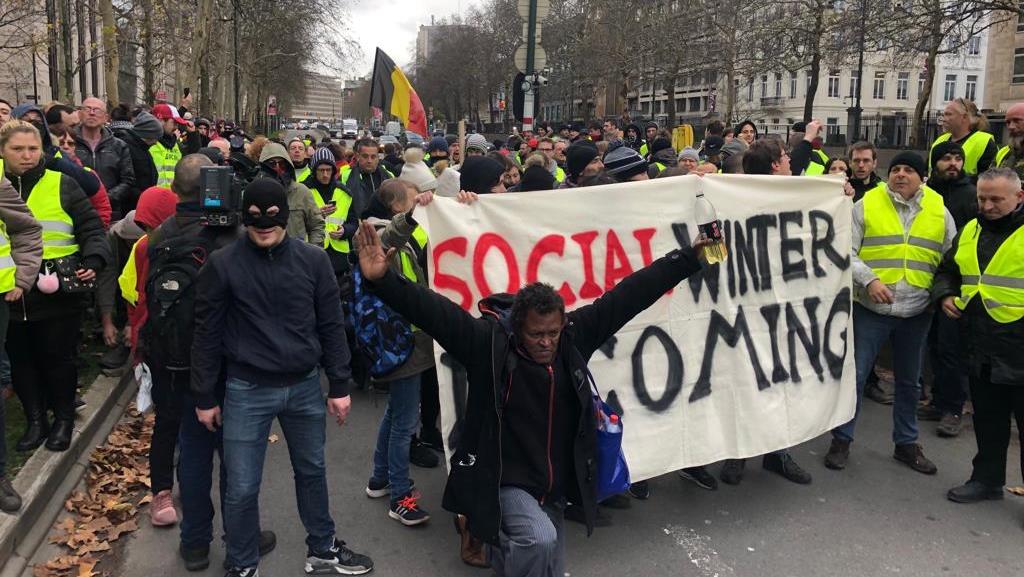 Public employees in Belgium went on strike demanding better working conditions and more funding for public institutions.
At the call of the workers' unions in Belgium, public employees started a one-day strike.
Due to the strike, many sectors across the country such as health, education, security and transportation were adversely affected.
Due to the participation of railway workers in the strike, train services across the country were largely disrupted.
Metro, bus and tram workers in the capital Brussels also went on strike. Most of the public transportation lines in the city could not be operated. For this reason, there were serious problems in transportation in the city.
Citizens were urged to "travel with alternative methods instead of public transportation".
On the other hand, many people who went on strike gathered on Arts Loi Street in the center of Brussels. The police took intense security measures around the protesters who blocked the traffic flow.
Unions are demanding more funding for public services, increased employment in the public sector and improved working conditions.
Intense air strike from Russia on Kiev
Ukraine announced that Russia carried out an air strike on Kiev, destroying more than 40 targets in the air.
It was reported that an air attack was carried out by the Russian army on the capital of Ukraine, Kiev, and more than 40 targets were destroyed in the air by the Ukrainian air defense forces.
In a statement made by the Kyiv City Military Administration, it was stated that the Russian army carried out an air strike again on the capital, Kiev. It was stated in the statement that Russian forces launched missiles and unmanned aerial vehicles (UAV) towards Kiev in the early hours of the morning, and that 15 airstrikes were carried out on the capital city in May alone.
In the statement, it was stated that more than 40 targets attacked on Kiev were detected by the Ukrainian air defense forces and destroyed in the air.
Kyiv Mayor Vitaliy Klichko also announced on his social media account that some missile fragments destroyed in the air hit the civilian infrastructure in various districts and caused damage.
Klichko later stated that there were explosions in the city again. Noting that Ukrainian air defense systems are working in Kiev, Klichko informed that missile fragments hit the Desnyan, Podilsk and Obolonskyi districts of the capital and one person was injured. Klichko stated the reason for the attack and stated that the enemy targeted the central districts of Kiev.