Orange light added to traffic lights in France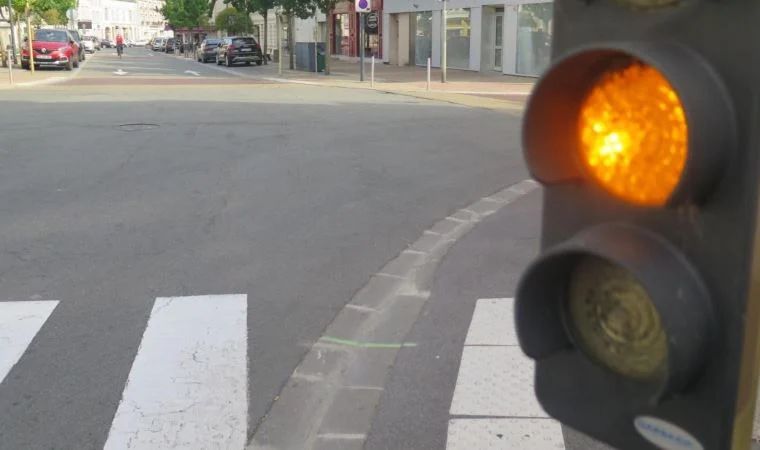 In France, an orange light that will turn on after green has been added to traffic lights in order to give pedestrians the habit of stopping at red.
According to the news of France Info, orange lights are placed on traffic lights in the cities of Metz, Nancy, Nantes, Nice, Strasbourg, Toulouse and Versailles because pedestrians do not like to stop at red lights.
With the application, which is in the testing phase in these cities, it is aimed that pedestrians comply with the traffic rules by lighting the orange lamp on the human silhouette before red.
The city of Versailles announced that it would withdraw from the application, in which the relevant decree was published in the Official Gazette on April 21, on the grounds that it would be costly.
The Road Accident Prevention Association responsible for the project condemned the decision to withdraw.
A recent opinion poll showed that French pedestrians do not like to stop at red lights and that 40 percent of pedestrian crashes result in death.
Intense air strike from Russia on Kiev
Ukraine announced that Russia carried out an air strike on Kiev, destroying more than 40 targets in the air.
It was reported that an air attack was carried out by the Russian army on the capital of Ukraine, Kiev, and more than 40 targets were destroyed in the air by the Ukrainian air defense forces.
In a statement made by the Kyiv City Military Administration, it was stated that the Russian army carried out an air strike again on the capital, Kiev. It was stated in the statement that Russian forces launched missiles and unmanned aerial vehicles (UAV) towards Kiev in the early hours of the morning, and that 15 airstrikes were carried out on the capital city in May alone.
In the statement, it was stated that more than 40 targets attacked on Kiev were detected by the Ukrainian air defense forces and destroyed in the air.
Kyiv Mayor Vitaliy Klichko also announced on his social media account that some missile fragments destroyed in the air hit the civilian infrastructure in various districts and caused damage.
Klichko later stated that there were explosions in the city again. Noting that Ukrainian air defense systems are working in Kiev, Klichko informed that missile fragments hit the Desnyan, Podilsk and Obolonskyi districts of the capital and one person was injured. Klichko stated the reason for the attack and stated that the enemy targeted the central districts of Kiev.